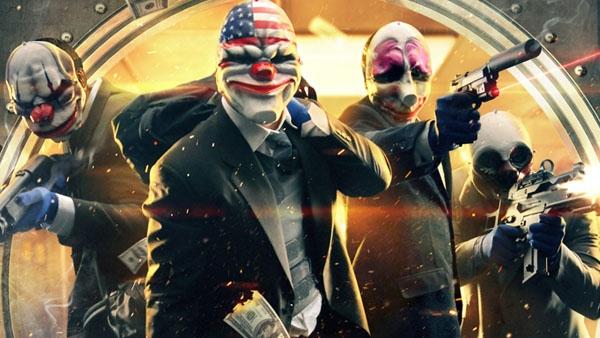 When it comes to break out hits over the past few years, few can look past Payday: The Heist. Launching on PSN, PC and Xbox Live, the game was a downloadable masterpiece that tasked you with grouping up with friends to take down some in-game banks. The beauty of this game came from the team work required - it was not a run and gun game, by any stretch of the imagination, and you really had to strategize against the AI team mates. In fact, the game became such a hit that Starbreeze Studios purchased the developers (Overkill) and tasked them with taking on Payday 2. The game is back as a full retail release and we recently went hands on with a near final version to see how things are shaping up.
For those who haven't played the original Payday, the game basically revolves around you and a team of three taking down banks. There isn't too much of a story to go with it, although that has changed somewhat in Payday 2. Before each mission, you are presented with a small information cut scene to detail what you need to do and how. Aside from that, you are on your own, and in a multiplayer focused game, that isn't surprising.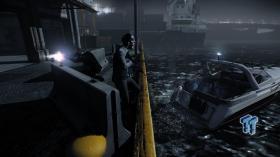 One of the concerns we have with the game at this near late stage is the single player component. There is zero doubt that this is a game driven by multiplayer, but the single player component is frustrating right now. The key point is that you cannot control your AI comrades to perform tasks. To give you an example, in one mission, it tasked us with grabbing three bags of jewellery from a store and taking it to a van. In multiplayer, this mission is generally a piece of cake, but in single player it was a nightmare.
The reason being you as the single player have to carry each bag back one at a time and dump it in the car. The reason why this is quite frustrating is that the same problem was present in the original game and so not much has changed. The offline component is definitely more for training than a significant single player campaign, but considering how useless the AI is, we wonder if it should even be there at all. Hopefully something changes before the release in this aspect.
However, move onto the multiplayer, and you start to see why Payday 2 is one of the most anticipated games of the year. It takes everything right with the original game and continues it, whilst improving and including some brand new features to really take it to the next level. As you complete heists, you gain experience points, which level your persistent character up and at some point you will need to choose between four specialities. This again makes the single player component hard, but again shines in multiplayer.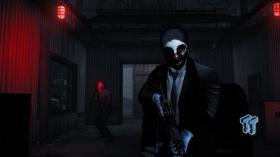 One concern we do have is that you cannot (it appears) run multiple characters. So, for example, if you specialize in explosives, you may need to find a group all the time that needs an explosives expert.
This may not necessarily turn out to be a huge problem, but in a game so multiplayer focused and class based, in the longer term, it may be. There is nothing wrong with having four technicians for example, it just makes the missions a tad more difficult to complete.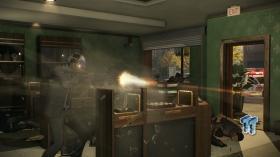 So, the actual gameplay revolves around levelling up your character and taking missions on from an in-game Crime.net system. The missions are randomly generated and as your characters progress in level, they become more and more difficult, with some taking place over multiple heists and days. Missions we have seen so far including robbing a small bank, stealing some cocaine, taking out a jewellery store and terrorising four stores within a small area. There is a huge variety to the missions we can see already and each has a random level of difficulty set and also has randomly placed items, so whilst you might think you are playing the same mission, in most cases you are not due to the variation.
In each mission there is also a whole bunch of ways to tackle problems and situations that may arise - there is also generally a risk reward element to each one. For example, you can silently knock a guard out and then patch in a radio to be able to communicate with the other guards. The risk is that every so often the guards won't believe you and trigger an alarm. Once an alarm is triggered, the police will arrive and it really does just turn into a shootout at that point... generally not what the game is about.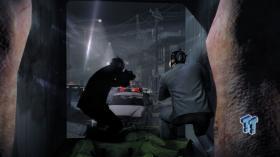 The whole beauty of Payday 2 is in its intricate detail and planning. This is a game that you need to use your brains and team work to really do well in. This can easily be seen by the three phases in the game - planning, casing and finally the execution phase. In the planning phase, you can use money to unlock items that make the mission easier or customize your load out.
After which you move into the casing phase. Your characters can freely move about the environment figuring out where cameras and other detection devices may be, but there is always the risk that you will be detected and finally the execution phase where it either all goes to crap or runs perfectly, depending on how well you planned.
During the planning phase, you can use money obtained in earlier heists to unlock additional help during the next mission. That help may be something as small as another way to enter the target building, through to something like a camera feed to help you keep an eye on the cops. This takes the strategy and planning to another level in Payday 2, and utilizing this will be the key to success.
In the multi-day missions, your performance is looked at during each mission to see how the heist will progress. If you perform poorly during a mission and alert the cops, you will most likely then encounter an escape mission, but perform well and that will not happen. Dynamic changing of events is a core component of this game and will really add to the replay value.
This is why the game is one of our most anticipated for the year. It really has the potential to be a deep game with incredible gameplay and the version we played definitely has an inkling of that. No two games ever play out the same, and despite the focus on multiplayer gameplay, it's still looking like it could be one of the year's best.