Intel Core i5 9400 or AMD Ryzen 5 3600 CPU, which one?
Tim is looking for a new CPU without overclocking, should he go AMD or Intel? Let's see what Tyler has to say.
I'm looking to build a new system in the next month. I've pretty much settled on the AMD Ryzen 5 3600X or Intel i5 9600KF.

Not looking for overclocking just want something that will last, can you advise me?

Cheers
Hi Tim,
First off, you mentioned you aren't looking for overclocking, but have chosen two CPUs that offer unlocked multipliers. If you are serious about the no overclocking, I would suggest you save a little bit of money and look at the Intel Core i5 9400 and AMD Ryzen 5 3600.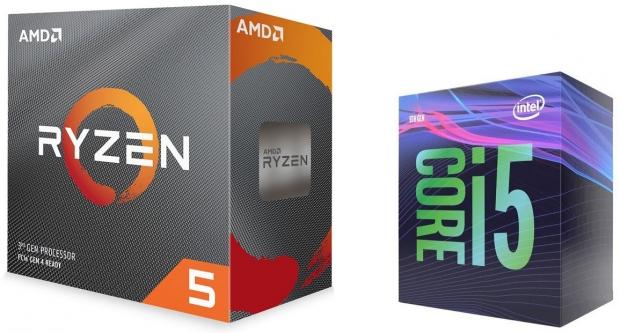 Both of these CPUs offer 6 cores and boost to ~4.1GHz - the Ryzen has the multi-core advantage with 12 threads, so if you have plans to use this as a media editing machine, I would be leaning that way.
The new Ryzen 5 also has the slight advantage of PCIe 4.0 and X570 which promises to be a solid chipset. With current pricing, you would be saving around $60 USD or 50 pound, allowing you to invest in more RAM, a higher capacity SSD, or both.
All the best!
Last updated: Nov 3, 2020 at 07:10 pm CST
Related Tags