Gaming at 1440p @ 144Hz, should I upgrade my GPU or everything else?
Should I upgrade my Core i5-2500K, or my GPU if I want to game at 2560x1440 @ 144Hz.
Hello TweakTown..I am looking for some upgrade suggestions. I currently have an i5 2500K at 4.6 GHz. 8 gigs ddr3 1600. ASUS Maximus iv Gene-z MoBo. Sapphire HD7950 Vapor-x. Samsung 850 pro 256 gig and 1TB HD. Play alot of the new games like Blackops 3 and GTA V. at 1080p@60, but looking to move to 1440p@144. Just wondering if you would be worthwhile to upgrade everything or the video card. Thank you.
Hey there Ernie,
This is an easy one - upgrade your GPU. The Intel Core i5-2500K @ 4.6GHz is more than fast enough for gaming at 2560x1440 @ 144Hz, but I would suggest upgrading to a 16GB kit of DDR3 RAM. The motherboard you have is fine, and so are the SSD and HDD setup you've got for your storage goodness.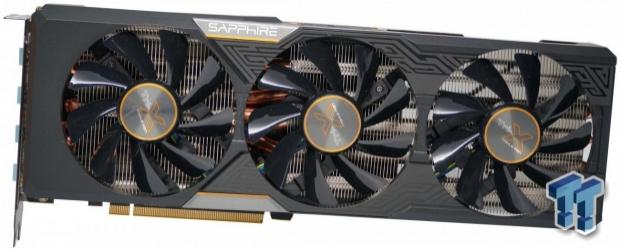 Now, gaming at 2560x1440 isn't an easy task for the Radeon HD 7950, which is why you're going to need to upgrade - and that's just at 60FPS. Increasing that to 144FPS, is an entire new argument. I would normally recommend grabbing another HD 7950 and going Crossfire, but I think an entire new, next-gen card is required. This is where things will get hard - do you buy something now, or wait for the next-gen cards that AMD will release in the coming months?
If you upgrade now, I'd suggest something like the SAPPHIRE Tri-X Radeon R9 Fury - which will be more than capable of 144FPS at 2560x1440 - that is, if you reduce some in-game settings depending on the game. With something like Grand Theft Auto V, you're looking at around 86FPS average with the R9 Fury - not close to 144FPS, but that's with maxed out settings. You can reduce some settings, and hit 144FPS without a problem.
The second option is waiting for AMD's new Polaris-based video cards, which we should begin to get a better picture of next month at the Game Developers Conference. We should expect a full launch in the June/July timeframe, if you can wait it out for a few months.
Last updated: Nov 3, 2020 at 07:10 pm CST
Related Tags