Which VR headset should I buy? The Oculus Rift or the HTC Vive?
Which VR headset should you be investing into? The Oculus Rift or the HTC Vive?
Hello TweakTown!

I missed the launch of the Oculus Rift earlier this month, but I'm still deciding on what VR headset I should invest in? The Oculus Rift or the HTC Vive?

I'm currently running an NVIDIA GeForce GTX 980 Ti, but I might upgrade to the new GPUs when they're announced. I still need help deciding on which VR headset to invest in. What's your recommendation?
Hey Adrian,
This is a good question, that's hard to answer. First off, either VR headset is going to have you sitting there with a smile on your face. The Oculus Rift has nearly everything that the HTC Vive has, sans the Lighthouse controllers. Oculus has its own Touch controllers coming out, but they won't be here until later this year. HTC however, will launch its Vive headset with the Lighthouse controllers in the box.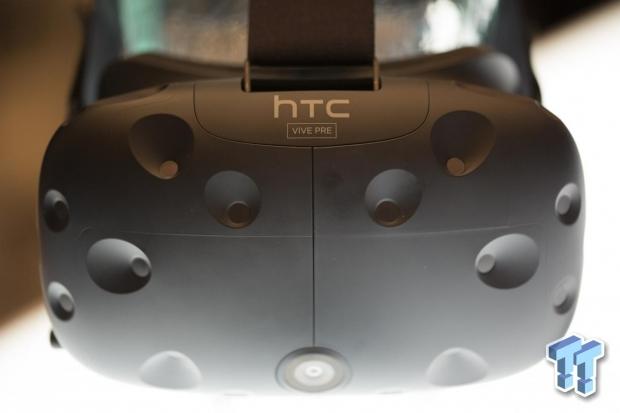 Both headsets are very similar in resolution and refresh rate, as well as size and weight. The big difference that I think there's going to be is... content. Oculus will most likely have more content, as it has the bigger name in the VR world right now. Personally, I think the HTC Vive will be the "#pcmasterrace" VR headset, thanks to the collaboration with Valve, and concentration on a high-end experience (by providing the Lighthouse controllers in the box). The Lighthouse controllers themselves are super impressive, as they're very responsive - this is mostly thanks to the two sensors that HTC includes in the package.
If it were up to me, I would suggest the HTC Vive. The Vive is going to kick some serious ass, and you get the Lighthouse controllers on day one. By the time Oculus launches its Touch controllers, HTC and Valve should have tons of games that are controller-based, giving them a serious leg up on Oculus. But, if you decide on the Rift, don't feel bad - the experience is going to be just as awesome.
Can you believe VR gaming is nearly here? I'm more excited than I've been in a very long time.
Last updated: Nov 3, 2020 at 07:10 pm CST
Related Tags