Which PSU should I buy for my SFF PC build?
I'm after a modular PSU for my small-form factor (SFF) build, what would you recommend?
I am building a SFF general purpose PC and want to know how large a PSU I need. I want a modular unit to minimize cable clutter.

The components are:
Coolermaster Elite 120
Asrock FM2A85-ITX mobo
A10-5800 CPU
Gigabyte 7770 1GB OC GPU
Probably 120-240GB SSD (Don't need larger drive, I store on my NAS)
4-8GB RAM (1333 or 1600)
Blue Ray drive
Hi Peter,
You don't need huge amounts of power for that system, but what I would recommend is getting something that both acts as a future-proof PSU, and a quality PSU. I don't like recommending cheaper PSUs as I've seen so many people over the years lose parts of their PC to a PSU going rogue.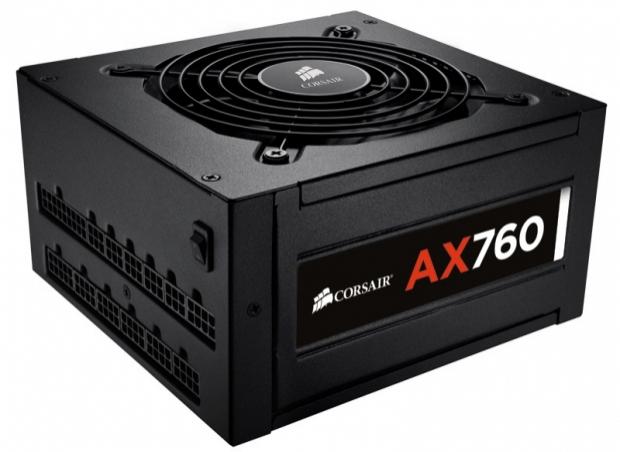 We've just opened up our new Tweakipedia section of TweakTown, where we've built a BitFenix Prodigy using a modular PSU, with the Prodigy being a SFF case - so this is a perfect example. I'd recommend Corsair's AX760 PSU, which you can get from AU retailer Scorpion Technology for $269.
This might sound expensive, but you could use this as your PSU for years to come. Even in a high-end ATX build, 760W of power is more than enough even for the fastest, power-hungry GPU out there.
Corsair's AX760 is fully modular, and quiet - something very important for a SFF build.
Edit: Another PSU I will recommend is Corsair's CX430M PSU, which Scorptech sell for just $79. This has more than enough power for that system, but I would not recommend using this in another system that is more powerful.
Last updated: Nov 3, 2020 at 07:10 pm CST
Related Tags