Should I buy the Radeon HD 7770 or the HD 7850 for gaming?
I want to upgrade my GPU and I'm stuck between AMD's Radeon HD 7770 and HD 7850, help!
I'm getting pretty heavy into gaming and my graphics card just can't handle these new games, even on low settings.

My current card is an ATI Radeon HD 4650

Would you recommend the Radeon HD 7770 or the Radeon HD 7850? the 7850 has a 256 bit memory interface while the 7770 has only 128. However, the 7770's clock speed is 1020 Mhz while the 7850 is only 860 Mhz! Which would be optimal for high graphics gaming.
Hi Andrew,
Both GPUs are great, but the Radeon HD 7850 definitely edges out the HD 7770 by a decent margin in most games. The better 256-bit memory interface helps in virtually all games - as for clock speeds, that's what overclocking is for!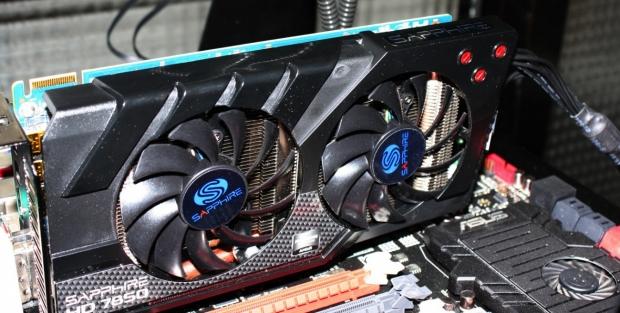 The HD 7850 gives you a superior memory interface, but lacks the clock speed. If it did have the higher clock speed by default - not only would it absolutely kill the HD 7850, it would use more power. The biggest reason is that it would cannibalize the HD 7770's sales. I would definitely go with the HD 7850!
You can grab Sapphire's Radeon HD 7850 from Newegg for $185 - this is the 2GB GPU variant, and is just $20 more than the 1GB version.
Last updated: Nov 3, 2020 at 07:10 pm CST
Related Tags