Apple iPhone 6 Plus Smartphone Unboxing & First Impressions
After years of not touching an iPhone, the 6 Plus is here, and after a few hours playing with Apple's largest phone yet, here's what I think about it.

Published
9 minute read time
Introduction
Introduction - An Android Lover Walking Into Camp iPhone
I won't lie, I'm a Google Android lover. I'm a huge fan of everything Android, as it offers me a complete package. I can use Chrome on my Apple MacBook Air (OS X), Lenovo Yoga 2 Pro (Windows 8.1), Windows PC (Windows 7), every single Android device I've got, any iOS device on the market, and everything in between - and best of all, it just works. My entire Chrome history is there, bookmarks, saved passwords, everything.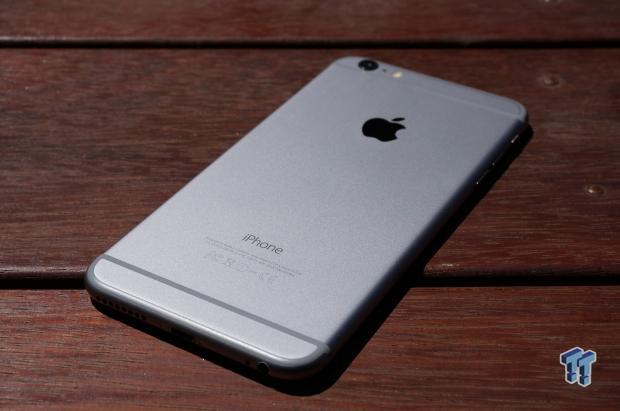 This flows right into every Google service: Maps, Navigation, Now, Hangouts, and so much more. I use Hangouts every day, Google Now is a daily part of my life for so many things - and even better when I'm travelling for on-the-fly currency conversions, as well as telling me the time at home with a simple flick of my finger, and so much more - Maps and Navigation are better than proper GPS units, and anything Apple can do with Maps right now.
One of the key services I use each and every day, something that I use when I'm at events, at home, and store everything digitally, is Drive. Google Drive is crazy cheap, and super-fast for me to upload to, and download from. I have a 1TB Drive account that I have everything stored on, and that is a price that even Apple cannot compete with.
The best thing about Google services? They provide all of them on iOS, and in quite good quality. They aren't just apps they throw onto the App Store, they are apps that Google spends considerable time on, constantly polishing for iOS users.
So, what better person to check out the new iPhone? I'm looking at it through the eyes of someone who has used 10+ of the best Android-powered handsets on the market this year, including the Galaxy S5, Galaxy Note 3, Nexus 5, G3, Xperia Z2, Nexus 7 (2012 and 2013), NVIDIA's Shield Tablet, Xperia Z2 Tablet, and a few more.
Some of my very close friends thought I would be super biased, but what's the point in that? I've admitted that I love Android, but that doesn't stop Apple from impressing me with the new iPhone, does it? Sure, I'm not going to fall in love with it - I might, but I highly doubt it - but there are going to be things I like, and dislike. This is how I am with anything, everything Android doesn't impress me - for example, I absolutely hate Samsung's TouchWiz UI and will refuse to personally own or use one because of it - if I hate something from Apple's largest competitor (by far), then I'm not completely biased.
What I love and enjoy much more than anything - are Google's various, and long list of services. They are not replicated with any other company, and this isn't just Apple, but Microsoft, Amazon, Sony, Samsung, HTC, LG - everyone. No one comes close to the plethora of services that Google provide, and this is one of the biggest issues that its competitors face.
Unboxing, First Impressions & Camera Samples
Unboxing the iPhone 6 Plus
The iPhone 6 Plus arrived couple of days ago now, so I took it out of the box on video to give you a better look at what comes in the box. It's a plain package, but it's not worth me putting much into words because we all know what it comes with: the iPhone 6 Plus itself, power cord and adapter, manuals, and some earbuds.
First Impressions - I Need a SIM Card to Activate It? What?!
After years of using Android smartphones with the micro SIM, I was unprepared for the nano SIM. I had to go out to my telco today and grab one for the review, which isn't a problem - that was something I should've prepared for, but forgot about.
What did irk me, however, is that I couldn't "activate" the iPhone 6 Plus without a SIM card. I have no idea why Apple still require "activation" of the handset, something that requires a SIM card and network connectivity to do. Every single Android smartphone and tablet I use, I just sign into my Google account and away I go. I can start using instantly, as I'm connected to my Wi-Fi network at home.
This isn't something that should stop you from buying it, but you don't read much, if anything at all about this in other reviews - so I thought it would be something I would bring up here.
The First Few Hours
Moving on from that, my first few hours with the iPhone have been... *gasp* ... not that bad at all! There are more positive things that I've got to talk about now, than there are negative - well, I think there are. Once I got past the activation, I signed into my Mac account and started downloading some of my most-used apps like Facebook, Hangouts, Drive, Gmail, Facebook Messenger and Spotify. That is all I have installed on the iPhone so far.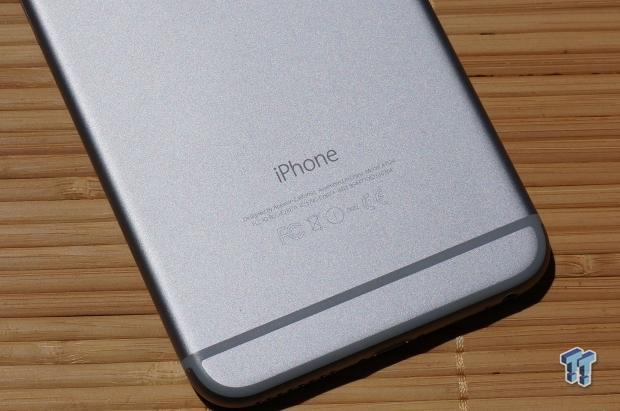 It feels great, Apple has done an amazing job at the craftsmanship of the iPhone, but I expected nothing less. It feels like it weighs exactly how much it should, and not too much considering the 5.5-inch display - which, looks absolutely incredible.
The display on the iPhone 6 Plus is the best one yet from Apple, and from my quick time with it so far, blows away the competition completely. My Z2 looks great, my G3 looks great, but the 1920x1080 5.5-inch Retina display on the iPhone 6 Plus just 'pops'. Colors are just so vivid, text is crisp and sharp and at the end of the day, it's just a joy to look at. Apple has smashed the display game completely.
The front of the iPhone 6 Plus features a slight curve at its edges, which feels great when your fingers pass over the sides. It almost feels soft to the touch, and now that the power button has been changed to the side, you can quickly get to the side and turn it on and off in a pinch.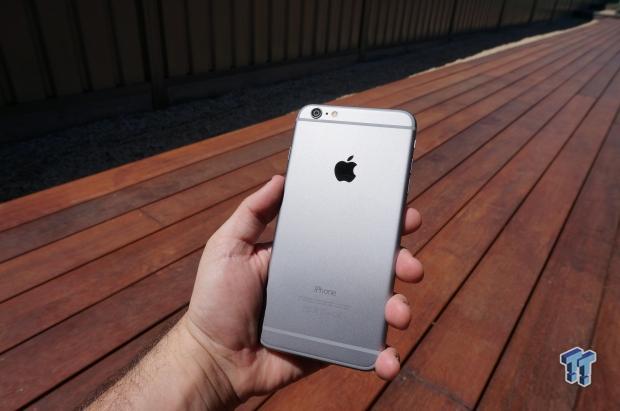 The Touch ID functionality is something I haven't played with yet, as I'm not someone who usually loses their phone. The Home button has a nice 'press' to it, and it too has even had that Apple finish - the little ring looks great, but there's so much space wasted to the left and right of that Home button.
Why? Why Apple? If it were up to me, I'd have physical back and options buttons to the left and right of the Home button. This would make navigating apps and menus around 1.4 billion times easier - to my calculations, at least.
Speaking of iOS, this is the biggest downfall of the iPhone - its operating system. Coming from Android 4.4 KitKat powered smartphones, iOS feels like I'm going from Windows 7 or 8.1, all the way back to Windows XP, albeit, with a beautiful, gorgeous, glowing skin on it. iOS feels like I'm being restricted and turned away at virtually every single point.
There are things that iOS does well, but the list of things that Android does better is far higher. Just a few things:
The Dock: Being limited to four icons? Why? Why can't I have more?
No Camera Icon in Dock: I was surprised to see no Camera icon in the Dock.
Can't Tap Into Apps From Lockscreen: Receiving an email and having to 'slide to view' it feels weird. It feels like I'm swiping to delete it. Why can't I just tap it to go into it? But, if I swipe the Notification Center down, I can then tap into my email.
Settings is a Massive, Jumbled Mess: Android's settings are very easy to navigate through, but Apple present you with five billion choices to choose from. Quickly setting something up, or changing something becomes a big task, especially without a proper back button. Having to tap all the way at the top of the screen is really annoying, and much slower than what it should be.
Crappy App Scaling Thanks to the Big New Screen: This is what happens when you have countless generations of iPhones with the same 3.5- and then 4-inch screen size. When you move up to 5.5-inch, everything goes into disarray. I can use a 4-inch Android smartphone, 4.95-inch, 5.5-inch or massively bigger than that, and every app just... works. Isn't that how Apple is meant to be?
iOS may be a big letdown, but iPhone users won't think so, they're used to it. So, iPhone users: you'll love the smaller changes that iOS 8 delivers over iOS 7. Android users, you've been warned - but you knew it would be a big change. You do need to ask yourself, if Apple, the iPhone, and iOS 8 is enough for you to change over from Android. Doing so is just as big as moving from Windows to OS X, but thanks to Google providing their services on iOS, the change won't be as bad as moving from Apple to Android.
Camera Samples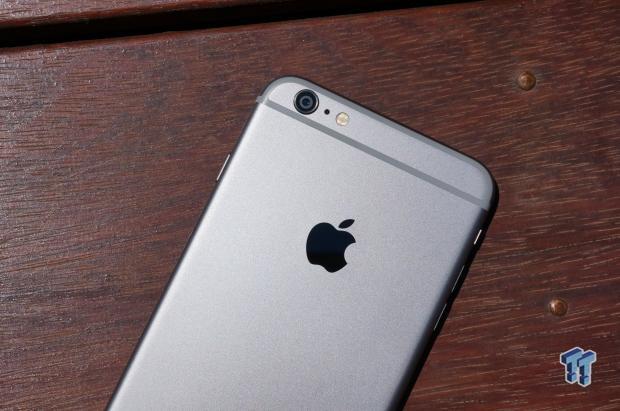 The 8-megapixel rear-facing iSight camera is actually quite impressive, and most will know that the number of megapixels doesn't always equate to better quality images. Since I've only had the iPhone for a few hours so far, here are my first couple of photos.
What's Hot, What's Not (So Far) & Final Thoughts
After the first day with the new iPhone 6 Plus, here is what I liked and didn't like about it.
What's Hot
Truly Beautiful Display: The 5.5-inch 1080p Retina display is what we've all been waiting for: gone are the days of that toy-like 4-inch display, this is the real deal from Apple. It's beautiful, crisp, bright, colorful, so much so, that I run out of adjectives to explain how amazing it is.
I found myself simply looking at it. Yep, just staring at it. The icons. The crispness of the display. The colors. I was blown away at just how beautiful the display was. So much so, that it's going to be hard to go back to anything else now - *sigh*.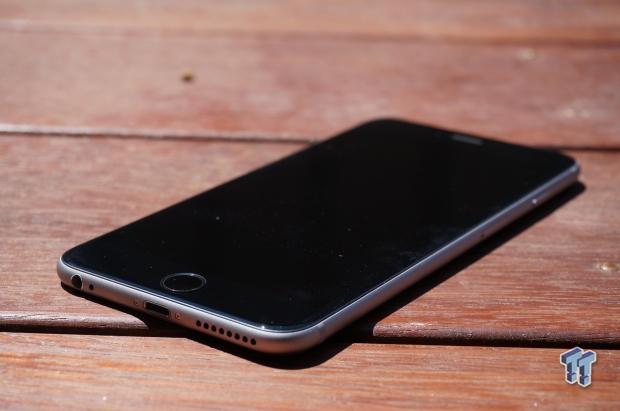 Amazing Build Quality: Apple is known for its build quality, and the iPhone 6 Plus is no different. It feels premium in every single way imaginable, from its speaker grille, to the curves on the side of the screen, right down to the ring on the Touch ID home button. Nice work, Apple.
A Big Step Up for Apple: Going from the iPhone 5S, most would've thought at the time of the launch of the iPhone 5S that Apple would continue making 4-inch smartphones forever. They knew people wanted something bigger, and they delivered. Apple could've played it safe, and just released the iPhone 6 with its 4.7-inch display, but they went bigger... much bigger.
It Doesn't Feel Ridiculously Big: Most people going from any of the previous iPhones are going to find this really massive in their hands, but people who have been using bigger Android smartphones, such as the Galaxy S3, S4 and S5 (or anything around that size), will have no issues at all.
Flashlight!: An easy-to-use, stock flashlight? Hell, yes. I'm surprised Google hasn't done this with Android yet.
Great Camera: The camera on the iPhone 6 is also very impressive. We'll discuss it more in our full review.
What's Not
iOS 8: This is by far, the biggest drawback of the iPhone. iOS is so limiting, and so unintuitive - for all of its great qualities - it is a clunky OS, especially when coming from stock Android. iPhone users will have no problems, but the UI is so bad at times, I was getting frustrated. Back function in the top left of the UI? I have to use a second hand to reach it - Apple, what happened?
Final Thoughts
My first day with the iPhone 6 Plus has been a surprising one. I didn't come into it thinking that I would hate the iPhone, but I didn't think I would enjoy so much of it so much. The display simply blows me away, and I will find it hard to go back to my Xperia Z2 after this.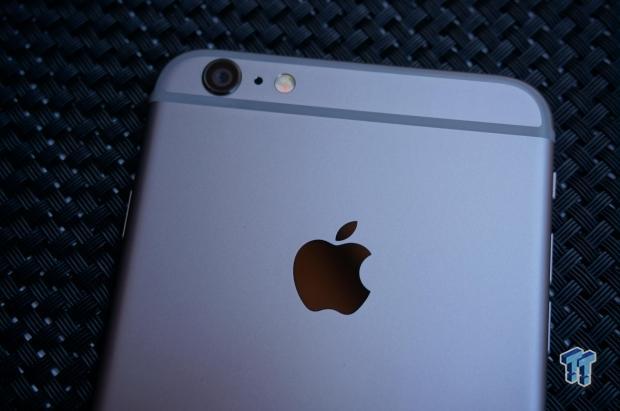 One of the biggest issues I have with the new iPhone so far is iOS - iOS is just so... limiting. After coming from Android, it feels like Android is Windows, and iOS is OS X. They're both great operating systems, with massive strengths, and even bigger weaknesses. Where Windows is more prone to getting 'infected', it isn't if you use it well and don't click on every single ad or download torrents directly onto your PC.
OS X is more secure, only because viruses from the last decade plus have been in executable form, so Apple has steered clear of it. Now that malware and phishing has moved into the browser, even Apple's desktop OS isn't safe.
Android is not a danger, if you're not careless with it. It's open, customizable, and free. I don't customize my homescreen all that much, but being able to put more icons into the dock, or use a custom interface that allows even more customization, is something that I've become accustom to.
The first day with iOS, and I feel like I've been walking around like a free man, and now I'm living in a really beautiful room. The room looks great, there's beautiful furniture everywhere, it's immaculately detailed and clean, but there's nothing to play with. Every time I go to use something, I feel like I'm being pushed somewhere else.
iOS treats you like a customer. You are not the owner of the iPhone, you will use the iPhone as Apple intended. This isn't the best way to treat your customer, but when you're selling tens of millions of these per year, and most people seem happy with it, you continue to do the same thing.
The question I have is, what if Apple allowed Android on its devices? What if Apple opened up Android and hired some custom OS making companies that have been toying around with Android? Imagine if Apple had purchased Cyanogen, for example. This is what I want to see, as iOS is a massive hurdle for me. It is something that will keep me from ever owning an iPhone for myself.
PRICING: You can find products similar to this one for sale below.

United States: Find other tech and computer products like this over at Amazon.com

United Kingdom: Find other tech and computer products like this over at Amazon.co.uk

Australia: Find other tech and computer products like this over at Amazon.com.au

Canada: Find other tech and computer products like this over at Amazon.ca

Deutschland: Finde andere Technik- und Computerprodukte wie dieses auf Amazon.de
We openly invite the companies who provide us with review samples / who are mentioned or discussed to express their opinion. If any company representative wishes to respond, we will publish the response here. Please contact us if you wish to respond.