Intel Lynnfield and P55 Express Press Conference in Taipei - Video Coverage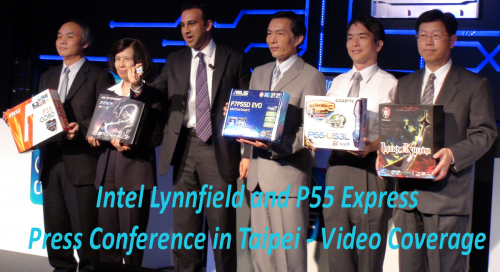 As you have seen already from our coverage online here at TweakTown, today Intel took the covers off its latest Lynnfield based Socket LGA-1156 processors (the Core i5 and Core i7 as well as a range of Xeon 3400 series server parts) and P55 Express chipset.
Intel threw a bit of a launch party here in Taipei at the fancy Grand Formosa Regent hotel and we attended with video camera in hands to catch all the action as it unfolded throughout the afternoon.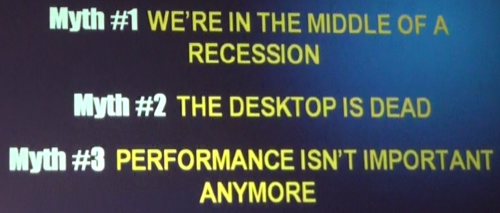 Watch our first video below which includes the host of the event Navin Shenoy, Intel Vice President of Sales and Marketing Group and General Manager of Asia Pacific Region, as he attempts to debunk three myths in his presentation - the first being that we are in the middle of a recession, the second being that the desktop is dead and the third being that performance isn't important anymore.
The second video below is of the showcase area of the Lynnfield launch party and we get a look at some partner P55 Express based motherboards and some other bits and pieces including DDR3 RAM running super fast on the new platform.
We hope you enjoyed our video coverage of the Intel Lynnfield and P55 Express Press Conference in Taipei. We have reserved one golden nugget for a separate video and if you haven't seen it already, look in our news section for a special unseen ASUS P55 motherboard.