NVIDIA Slowing Down Graphics Upgrades?
Shane wonders if continuous rumors of new NVIDIA graphics cards are slowing down upgrades and generally hurting gamers.
Published Sat, Apr 5 2008 11:00 PM CDT
|
Updated Tue, Nov 3 2020 7:04 PM CST
If you've recently found yourself thinking that you might just bite the bullet and buy a new high-end graphics card, news last week that new models from NVIDIA could be coming as soon as July may make you rethink that decision. The day before the 9800GTX was officially unveiled, rumors started to leak that NVIDIA was already preparing a new line-up of high-end cards under the 9900 naming scheme, and that the 9800 series would be discontinued in July.
Word is that we will see a similar setup to what we currently have now; a 9900GTX sporting a single core and a 9900GX2 that will carry with it two GPUs like the current 9800GX2. It's clear that NVIDIA wants to continue to be on top of AMD when it comes to speed, but these constant refreshes with minor improvements are coming to the point where it's just plain ridiculous.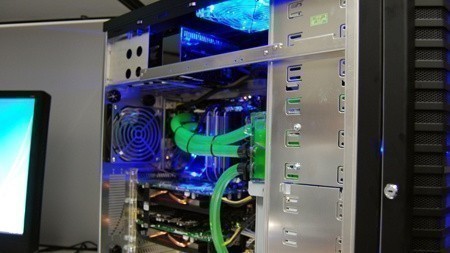 AMD on the other hand seem to be hard at work creating what should be a true next generation card with the new 4000 series due out around a similar time. With specifications on the card already floating about, there isn't a doubt in our mind that NVIDIA already have something up their sleeve to beat AMD come launch day, and the chances are that it will just beat out the AMD offering.
The problem with NVIDIA at the moment is that all they're doing is placing doubt in people's minds on what they should upgrade to, and when. We saw our first 8800 card in February of last year and in the past 14 months while we've had what feels like countless amounts of models released, performance on a whole has barely increased over last generation bad boys such as the 8800GTX and 8800 Ultra.
People who have chosen to skip the 8800 series of cards to wait for the next generation of 9800 series quickly became disappointed when overall gains over the pre-existing models were small. The problem is that they've waited over 12 months for this card and now find themselves saying "we've waited this long, what's another 3 months." All for good reason as well, we don't doubt that over the coming weeks we're going to begin to see rumored 3DMark scores and Crysis numbers for the 9900 series of cards causing people to delay their graphics card purchase even longer.
The question is, if the 9900 series comes out and offers us again only a small increase (which seems to be the trend lately), what are you going to do then? - Just before the 9900 series comes out, we already know that everyone is going to be talking about the 10k series or whatever naming scheme NVIDIA choose to use in the performance models after the 9900.
It seems that NVIDIA is too busy just staying ahead of every AMD graphics card that we're really not getting any revolutionary improvements in the graphics card departments. With NVIDIA moving onto the CPU market in the near future, you have to wonder if the strategy will be the same when they continue to battle AMD and the even stronger Intel.
If you really sit back and take a look at the big picture, you can see why consoles are so popular these days. For the cost of a high-end graphics card alone, you can get yourself into a console that can output at 1920 x 1080 without much drama at all. Crysis is a prime example of what's going wrong in the graphics card market these days; you look at a game that looks stunning, has some absolutely unreal features and is probably a revolutionary step in game play, and you see that the company behind it can't break even against production costs. They've now been forced in to making a console version to help recoup the losses made from the PC version. As popular as Call of Duty 4 is on PC, it's even more popular on Microsoft's XBOX 360 and Sony's Playstation 3.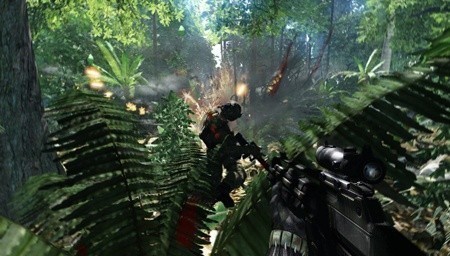 It's worrying that people are going to become so fed up with what's going on in the graphics card market that it's just going to be easier to throw in the towel and buy a console. Don't get me wrong though, consoles are far from perfect. The XBOX 360 hasn't exactly had the best failure rate, and the high costs of PS3 at launch has limited the market of users, especially in Australia where on PC you can join a COD4 game and have a ping of 10 in minutes versus trying to connect to other Australian players on the Playstation network.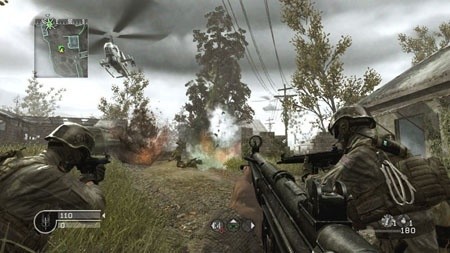 While we're seeing new models constantly hit the graphics card market, we're really not seeing any progress. We wonder how much longer people are willing to put up with this before they turn around and just give up, which is what it seems so many people have already done.
PRICING: You can find products similar to this one for sale below.

United States: Find other tech and computer products like this over at Amazon.com

United Kingdom: Find other tech and computer products like this over at Amazon.co.uk

Australia: Find other tech and computer products like this over at Amazon.com.au

Canada: Find other tech and computer products like this over at Amazon.ca

Deutschland: Finde andere Technik- und Computerprodukte wie dieses auf Amazon.de