Now that Battlefield 1 is here, we've been testing the game on various hardware and will be writing various articles on the performance of the game between graphics cards, resolutions, and in-game graphics settings. One of those is DirectX 12, where AMD has claimed it has better performance than NVIDIA - and they really do.
We did all of our testing on the drivers available at the time, but now new Battlefield 1 ready drivers have landed (or are about to land) from both AMD and NVIDIA. We will re-run the tests to see how much performance improves on the new drivers, but for now, we used the RSCE 16.10.1 drivers, and NVIDIA's current GeForce 372.20 WHQL drivers.
For the purposes of this benchmark, we ran Battlefield 1 at 1920x1080 and used the 'Medium' and 'Ultra' presets with AA disabled. We then ran Battlefield 1 in DX11, and again in DX12, recording the minimum and average FPS results. We used the AMD Radeon RX 480 8GB reference alongside the NVIDIA GeForce GTX 1060 6GB Founders Edition, both reference/FE cards with stock clocks and no additional overclocking used.
Hardware Used
Battlefield 1 - DX11
As you can see, in DX11 both the Radeon RX 480 and GeForce GTX 1060 are neck and neck at 1080p and the Medium preset, with over 120FPS average for both cards. The RX 480 beats out the GTX 1060 by 3FPS, but you won't notice that in-game, so that's not something that is praiseworthy.
Up on the Ultra preset, the Radeon RX 480 wins by a slightly larger margin - with 99FPS average compared to 92FPS on the GTX 1060, a 7% boost for AMD. But the real fun is in the DX12 testing, where AMD shines.
Battlefield 1 - DX12
NVIDIA's new GeForce GTX 1060 still scores a very respectible 123FPS average at 1080p on the Medium preset, but AMD's Radeon RX 480 dominates with 143FPS average - an increase of 16%. This is at 1080p, so 143FPS average is a great result for those wanting to buy 144Hz monitors with AMD FreeSync support.
But on the Ultra preset, AMD obliterates NVIDIA in DX12 with Battlefield 1 - with the Polaris-based Radeon RX 480 reaching a rather high 113FPS average, while the GTX 1060 falls down to 87FPS. The minimum FPS results are also just as important, with the GTX 1060 capable of just 63FPS, while the RX 480 maintains 82FPS. That's the DX12 magic from AMD, folks.
AMD's Radeon RX 480 is 30% faster than the GTX 1060 in DX12 on Battlefield 1 at the Ultra preset in 1080p when it comes to minimum FPS, which is very important for first-person shooters (and for those with FreeSync and G-Sync displays). For the average FPS performance, AMD maintains a 29.88% increase over the GTX 1060 - showing just how strong AMD's DirectX 12 performance is in one of the best looking games ever made.
Final Thoughts
There you have it... AMD really does shine in DX12 with Battlefield 1, and this is only the beginning. The company just unleashed their new RSCE 16.10.2 drivers that are ready for Battlefield 1, with performance improvements and a better CrossFire profile for multi-GPU gamers. We'll be re-running our BF1 tests to see the performance difference between the 16.10.1 and 16.10.2 drivers, so expect that in the coming days.
AMD has promised an elevated DX12 experience for PC gamers on the Radeon RX 400 series, and we definitely have it. The Radeon RX 480 and GeForce GTX 1060 are neck and neck in DX11, but AMD pulls away by a rather impressive 30% in DX12. Both companies have worked closely with EA and DICE, but AMD has always been closer to DICE over the years with the Battlefield franchise, so it's not like one card is the clear champion in DX11 - as they're both near identical in performance.
But in DirectX 12, you can easily see that AMD dominates with 30% additional performance over the GTX 1060. NVIDIA has been doing okay in DX12 with the new Pascal series of GeForce graphics cards, but AMD really is nailing the new API, and now we have some huge results worth shouting from the rooftops... AMD has 30% better performance than NVIDIA in DX12 for Battlefield 1, and that's a big freakin' deal.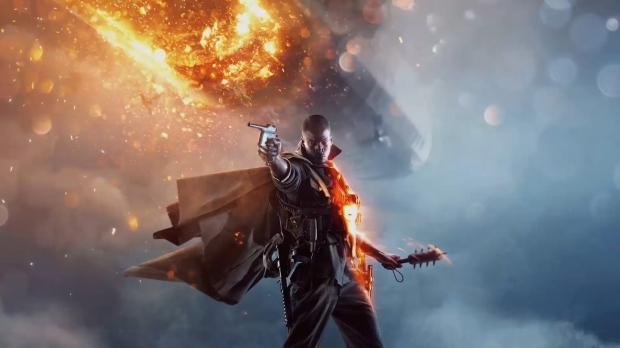 Last updated: Nov 3, 2020 at 07:12 pm CST