Introduction
Ubisoft has had its biggest launch ever with The Division, with it selling more copies in its first 24 hours than any other Ubisoft game, ever. Well, thankfully The Division has a built-in benchmark that I've spent the last 4-5 hours inside of, testing it out on my two fastest GPUs - AMD's Radeon R9 Fury X and NVIDIA's GeForce GTX Titan X.
I'm testing out The Division on our VGA testbed for now, but I will be doing some deeper comparisons in the coming weeks between the Intel Core i7-6700K, Core i7-5960X and AMD's FX-8350 processor. We'll do some more testing very soon (hopefully over the weekend) at 11,520 x 2160 (triple 4K) which should stress out all of our video cards, and bring them to their knees.
Our Setup
Early Results
We will have a follow-up article to this with the full results, but the early results showing NVIDIA is beating AMD in The Division. We've got our single GPU results in at 4K and 3440x1440 so far - with the Titan X powering through The Division at 4K with 36.5FPS average, while the Fury X 33.6FPS - not much difference there, with just 3FPS between the two flagship GPUs from AMD and NVIDIA.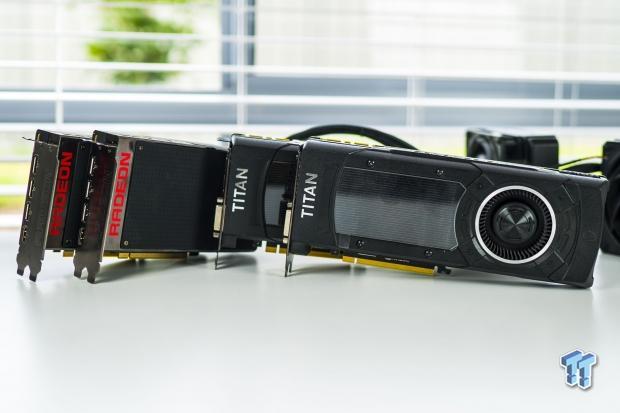 Moving over to 3440x1440, the Titan X wins again with 49FPS average, compared to just 43.2FPS on the Fury X. Remember, these are just two resolutions that we've run so far - with a full article to arrive in the next few hours! Stay tuned for more content from The Division and us here at TweakTown.
Last updated: Nov 3, 2020 at 07:12 pm CST