Sabrent Rocket 4 Plus 500GB with 176 Layer Micron SSD Review
Imagine our surprise when we found Sabrent's $90 500GB Rocket 4 Plus SSD sporting a Micron 176Layer (B47R) flash array setup.

Published Mon, Nov 29 2021 2:29 PM CST
|
Updated Tue, Nov 30 2021 1:10 PM CST
Rating:

100%
Manufacturer: Sabrent (SB-RKT4P-500)
Introduction & Drive Details
So far, we've yet to see Sabrent jump on the Phison E18 + Micron 176Layer flash combo. Several others, including Seagate and Kingston, have already released this potent combo, and, in both instances, this combo is their respective first E18 based SSD. Sabrent was first on the scene with retail E18 SSDs with their Rocket 4 Plus line of SSDs. To date, these wildly popular SSDs have featured a Phison E18 controller in front of a 96Layer Micron flash array at every capacity point.
Fast forward to the present, and we find a package from Sabrent at the lab doorstep. Having no idea what it could be, we were indeed puzzled when we found the payload was a 500GB Rocket 4 Plus. Now, we usually don't bother with SSDs with capacities less than 960GB. However, as we were in the middle of retesting more than fifty SSDs for our new Alder Lake SSD test platform, we decided to throw it on the bench out of curiosity.
Surprise, surprise. As we ran our first benchmark, we realized what we had on our hands. This drive is Sabrent's first Micron 176Layer flash arrayed SSD. A quick call to Sabrent confirmed our discovery, and we were informed that the 500GB Rocket 4 Plus now comes equipped with high-grade 176Layer (B47R) flash. Surprisingly, this 500GB speedster can deliver up to 7,400 MB/s throughput under the right conditions. Glorious: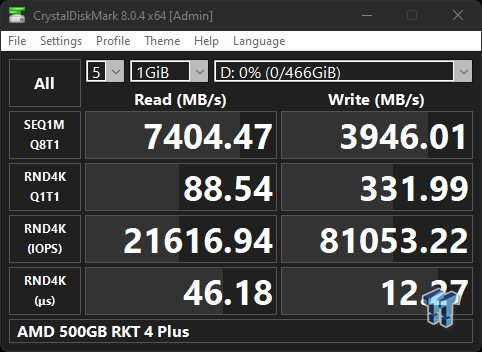 As stated previously, we normally do not bother with SSDs that are less than 960GB. But this is different because we had a hunch that even at a lower-performing capacity point like 500GB, this drive could potentially punch above its weight and outperform higher capacity SSDs that are generally considered faster. Maybe this 500GB SSD could even prove itself a TweakTown Elite performer? It would be the first Sabrent SSD to do so if it can, and if it can despite its inherent capacity handicap? Now that would make a statement. Actually, this is the perfect SSD to debut our new Intel Z690 SSD testing platform.
Along with our Alder Lake debut, we are making a few changes to our testing regimen and the charts we present. The biggest change to our test regimen is we've ditched our Final Fantasy XIV Endwalker level load test in favor of UL's newly minted 3D Mark SSD Gaming test. We believe UL's newest test to be the most comprehensive and accurate way to measure an SSDs gaming prowess. We believe that no other method, including application testing, can provide a more accurate evaluation than replaying traces does. UL's new SSD gaming test allows us for the first time to accurately factor in real-world gaming performance into the overall user experience. With this new test, our exclusive TweakTown user experience ranking system changes from a score of 7K to 11K for an SSD to be certified as TweakTown Elite.
Other changes we've made are the elimination of charts that don't offer any insightful information. These include no longer charting 4K Q1T1 random writes with CDM. This performance metric gives no insight as to how an SSD will deliver real-world performance, so it's gone. We are also no longer charting PCMark 10 storage bandwidth, as it's redundant information already encapsulated by how scoring is derived. Finally, in an effort to deliver to our readers the most data in the easiest to understand form, we are employing what we call 50 +1 charts. Every SSD review going forward will have the test subject along with 50 comparison products on every chart.
Alder Lake, Sabrent, Phison, and Micron B47R - oh yeah, this is going to be good!
Drive Details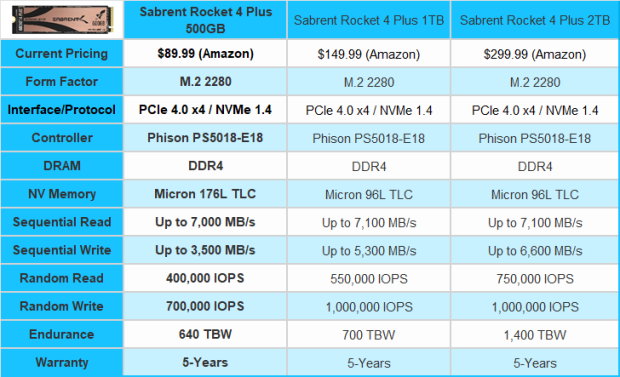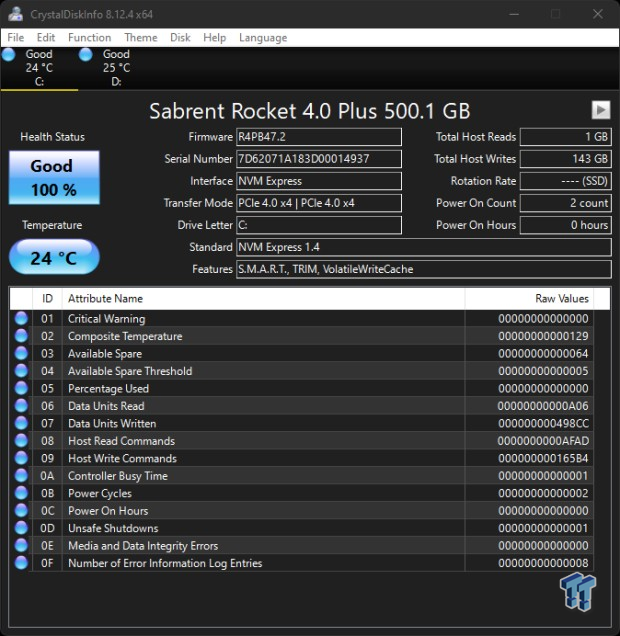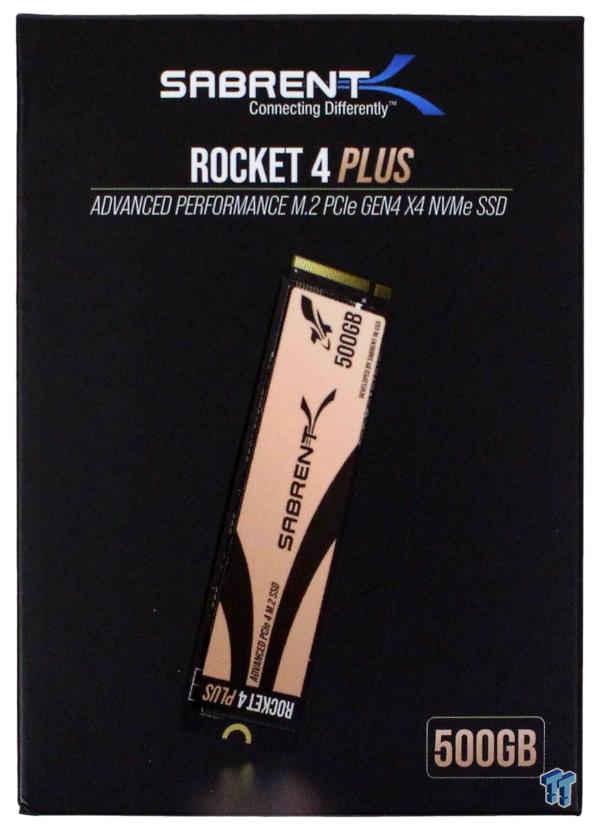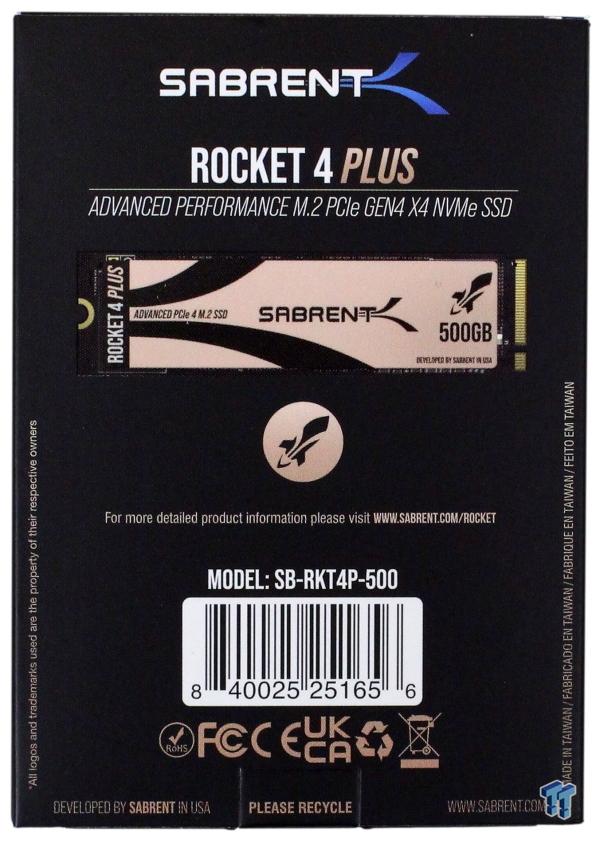 The Rocket 4 Plus looks the same as it always has. Even with the new flash, the naming convention remains unchanged. This is an unannounced upgrade. Quite the opposite of what we typically see, which is unannounced downgrades. Very good of you, Sabrent. As always, Sabrent includes a free copy of Acronis HD with every SSD they sell. Additionally, Sabrent provides free of charge its award-winning SSD management software. Sabrent SSDs are the complete package.
Jon's Test System Specifications
Synthetic Benchmarks: CDM, Anvil, ATTO
CrystalDiskMark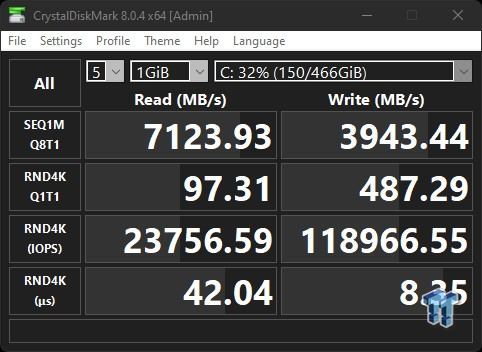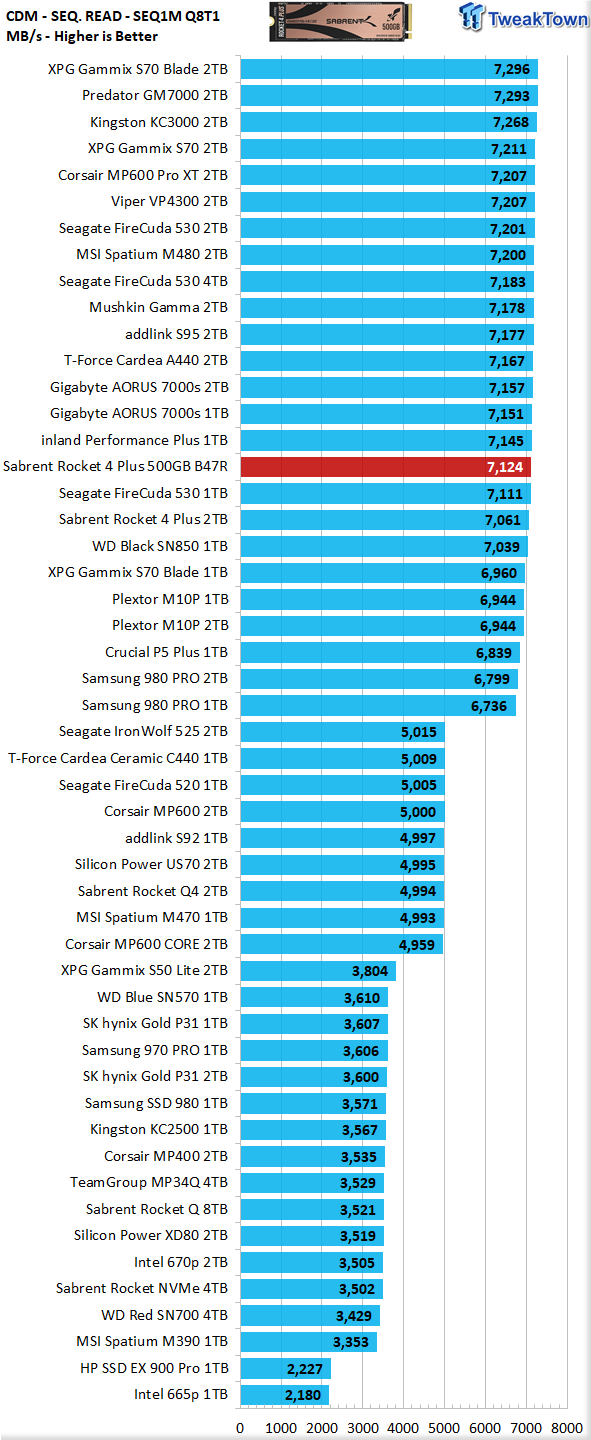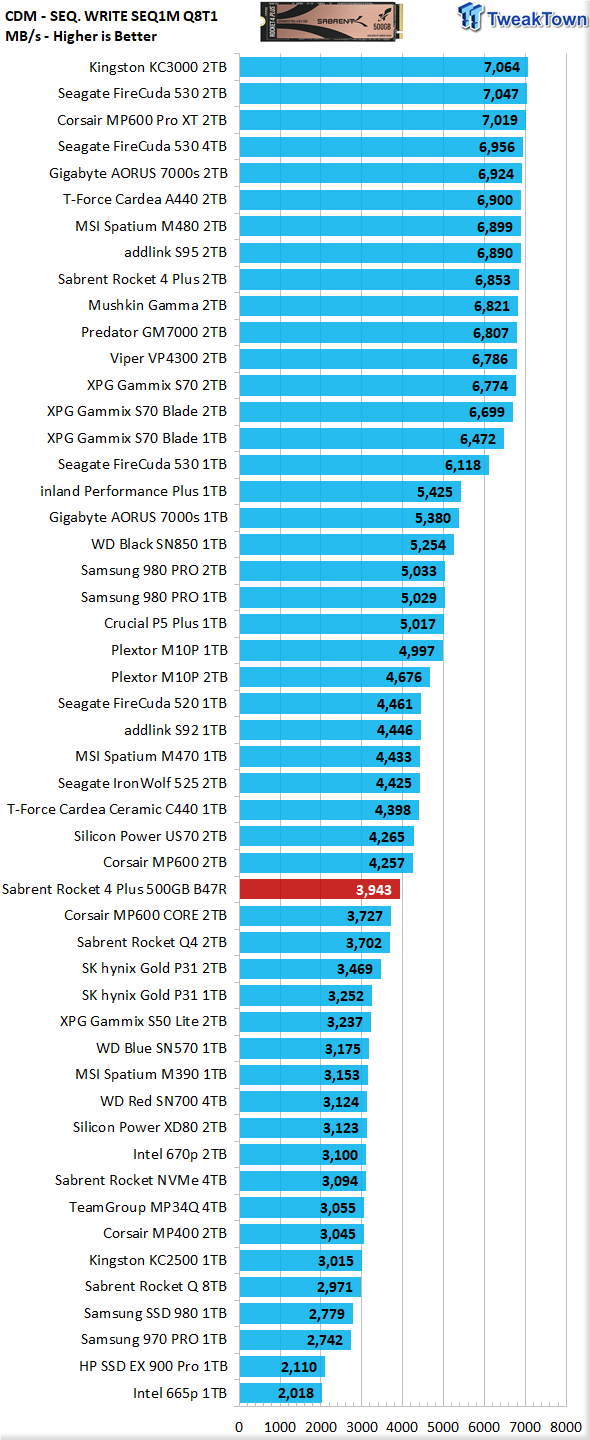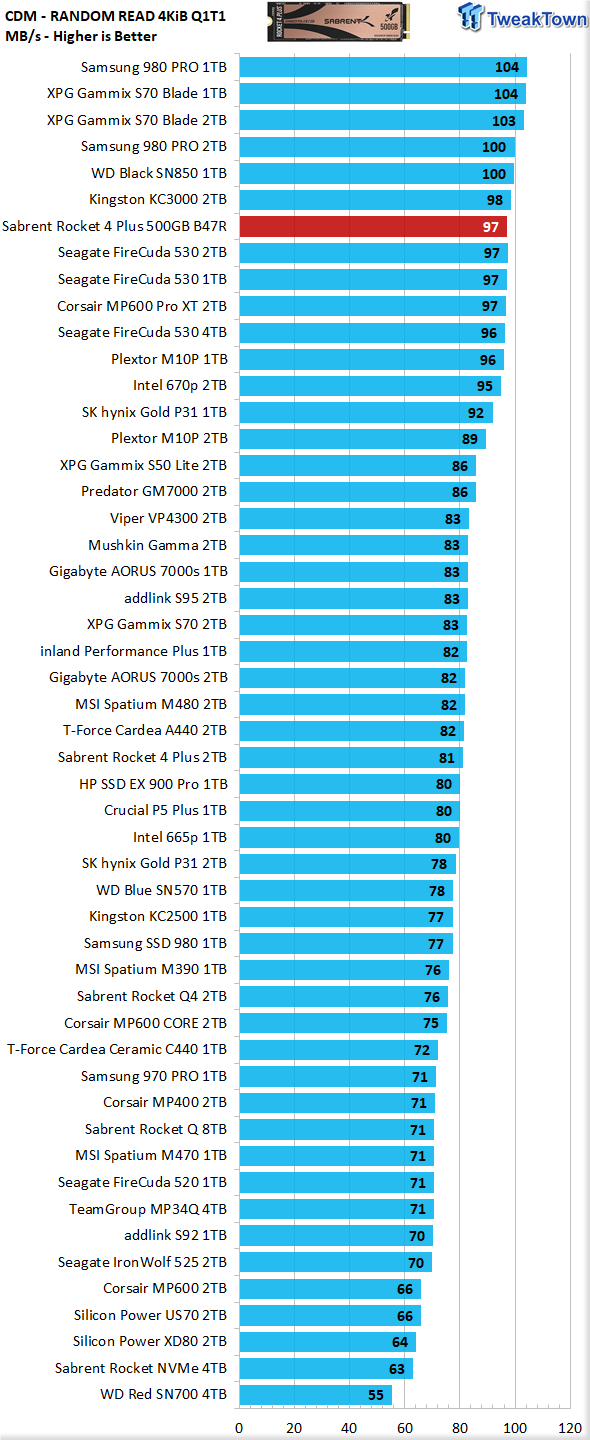 Outstanding read performance. Performance that matters, especially QD1 random read. QD1 random write performance is way up there, but as we stated previously, we don't give a rip about random write performance nor write performance in general, for that matter. Consumers read data continuously and write data infrequently. This SSD, with its lower than 1TB plus sequential write performance, presents us with the perfect opportunity to demonstrate our assertion that write performance is insignificant in the consumer realm.
Watch as this little 500GB SSD with superior read performance and lower write performance shreds high-capacity SSDs when it gets to consumer workloads and gaming. Even weighing in at a mere 500GB, this is Sabrent's fastest SSD to date, for one reason alone, improved read performance.
Anvil's Storage Utilities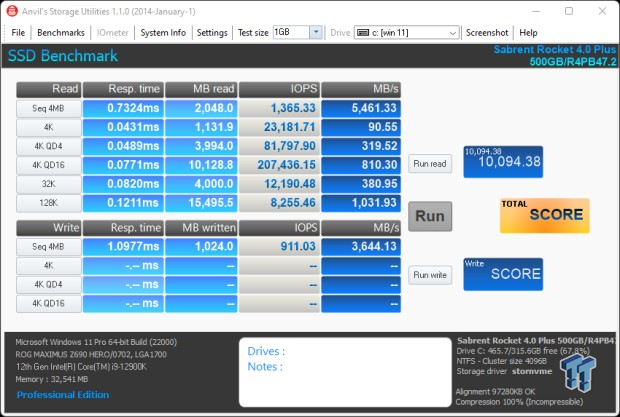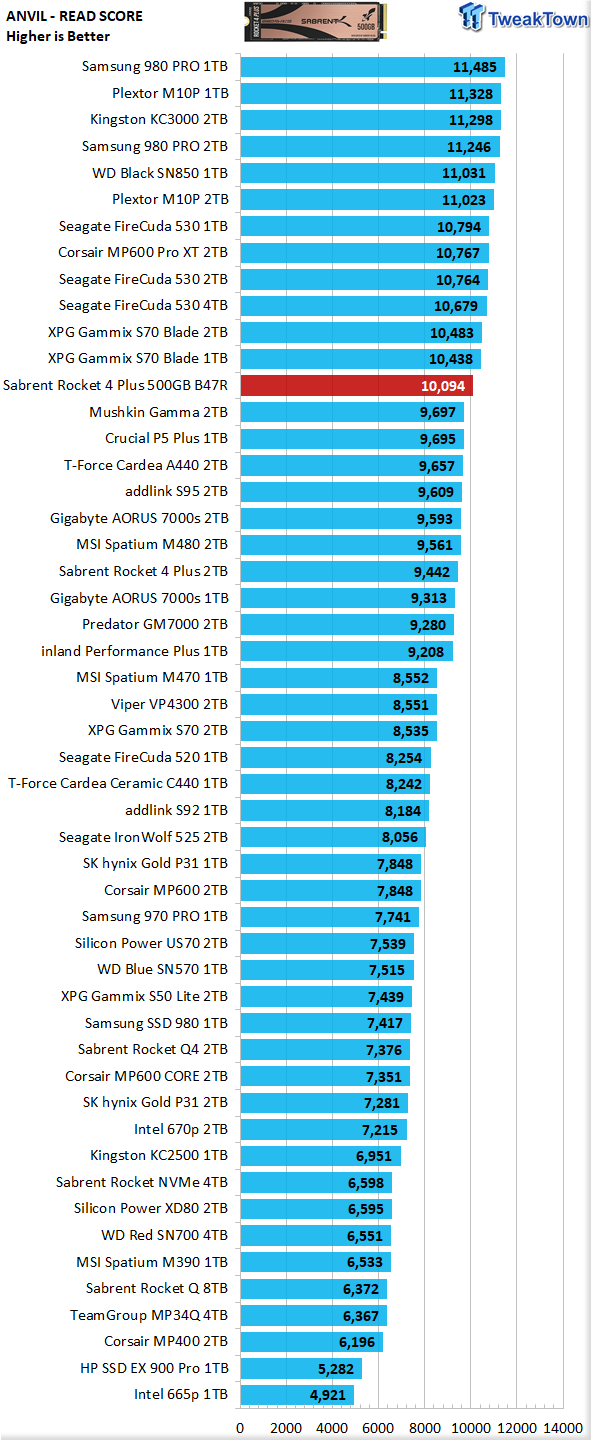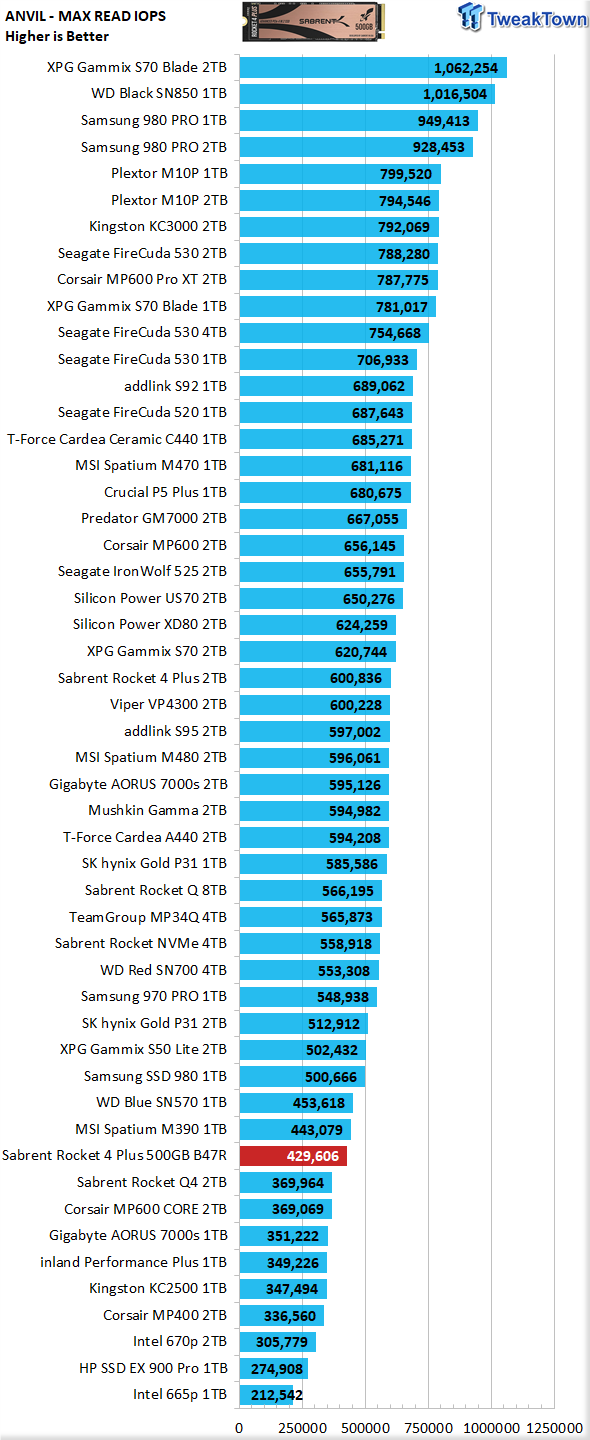 Here again, the diminutive 500GB Rocket 4 Plus demonstrates that it is Sabrent's fastest SSD to date regardless of capacity.
ATTO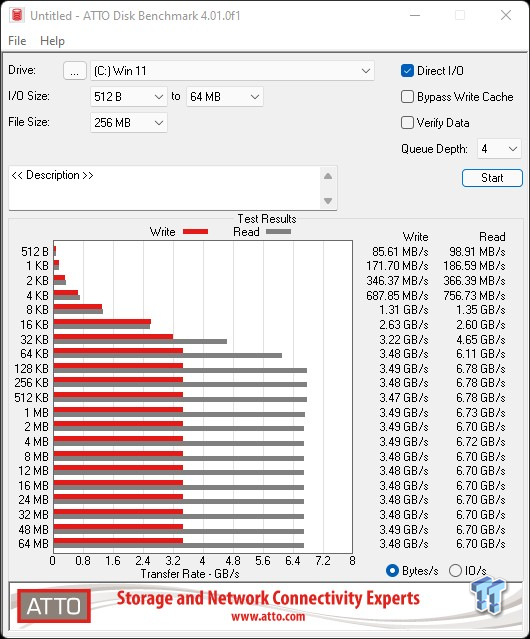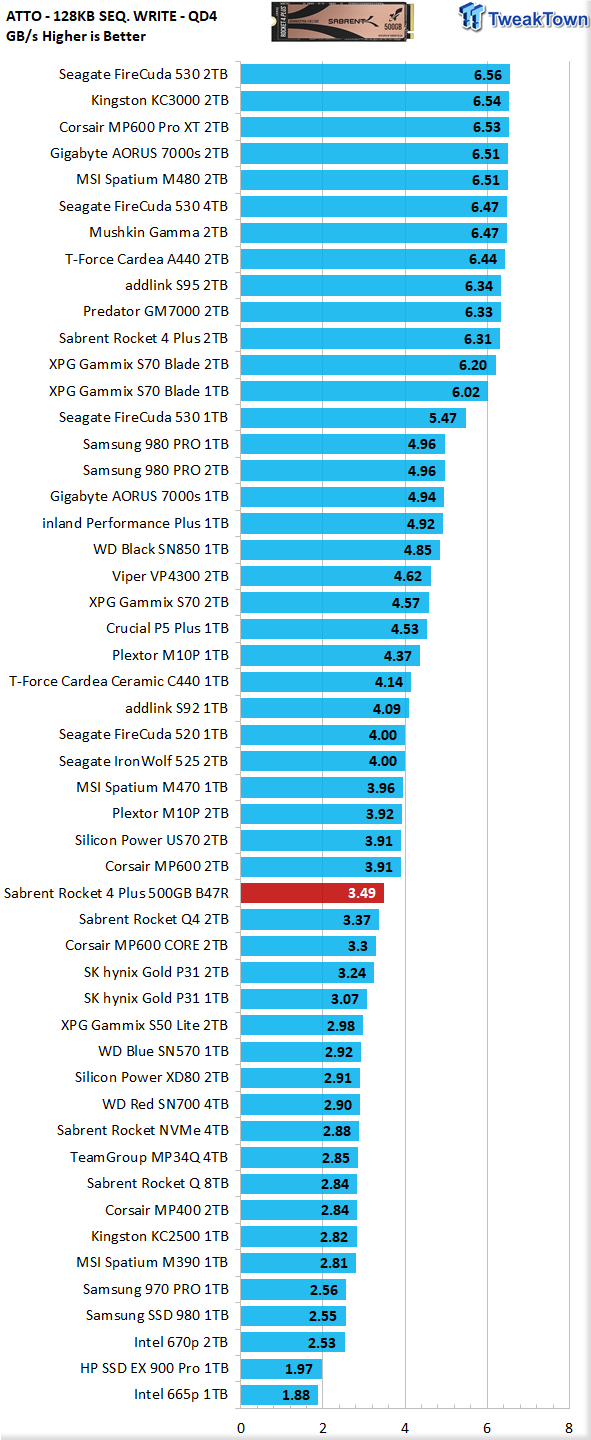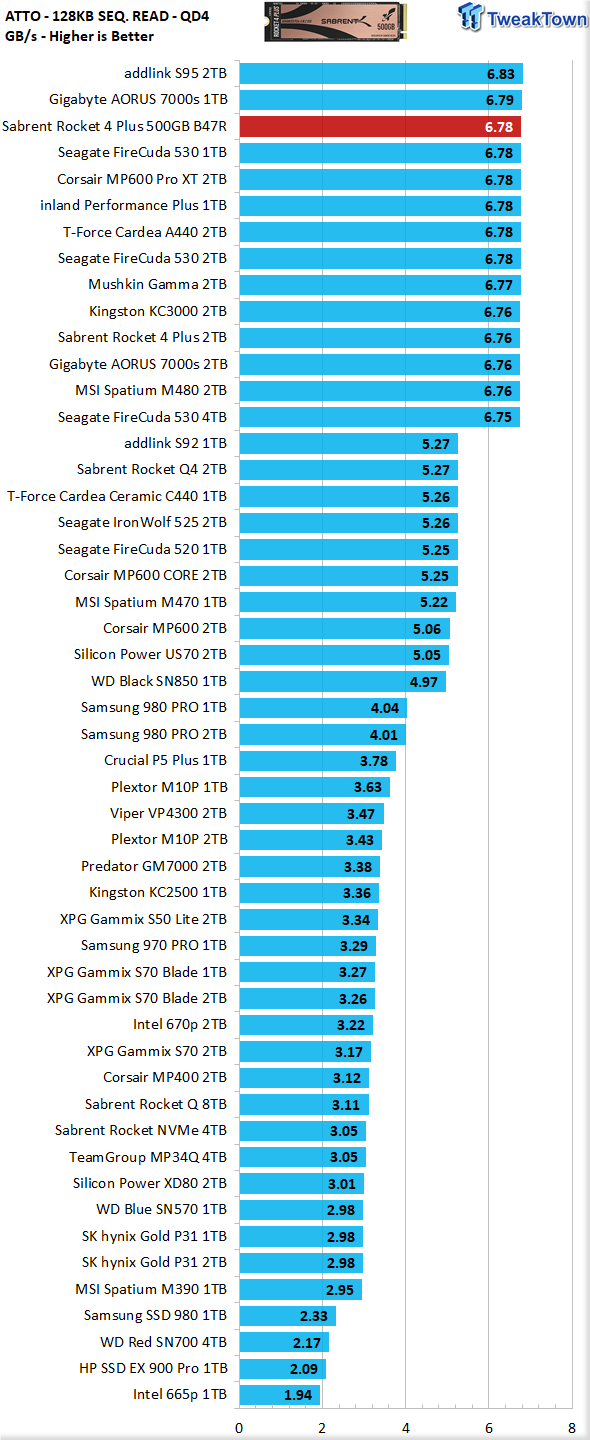 Here we see Sabrent's newest Rocket 4 Plus, again delivering bottom of the food chain 128K sequential write performance (performance that doesn't matter) and top of the food chain 128K sequential read performance (performance that matters).
Real-World Testing: Transfers, 3DMark SSD Gaming Test, PCM10
Transfer Rates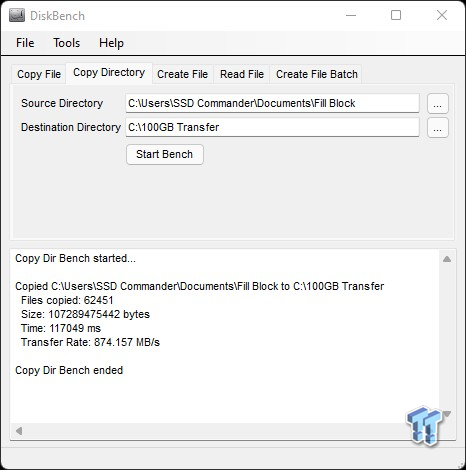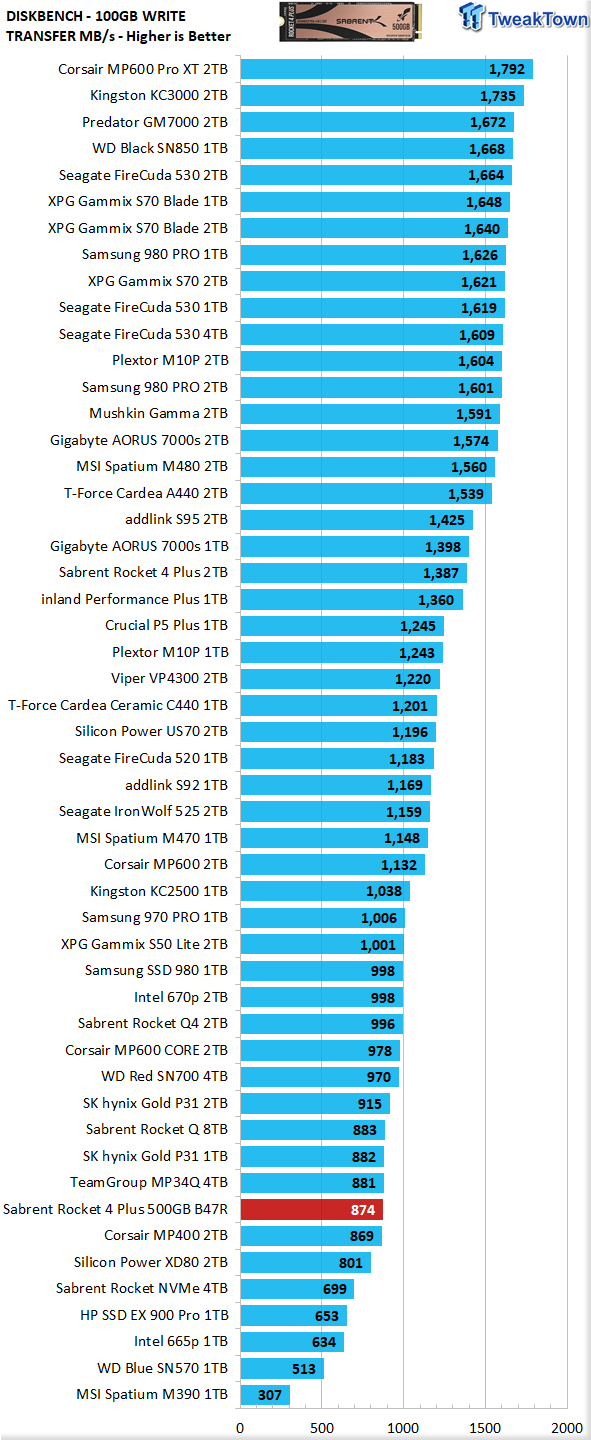 While certainly good for its capacity point, a 100GB write transfer brings speeds below those of most 1TB plus Gen3 SSDs. But who cares? Remember, consumers read data frequently and write it infrequently, especially in chunks of this magnitude.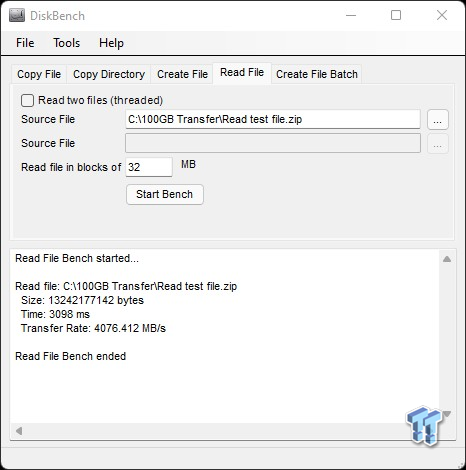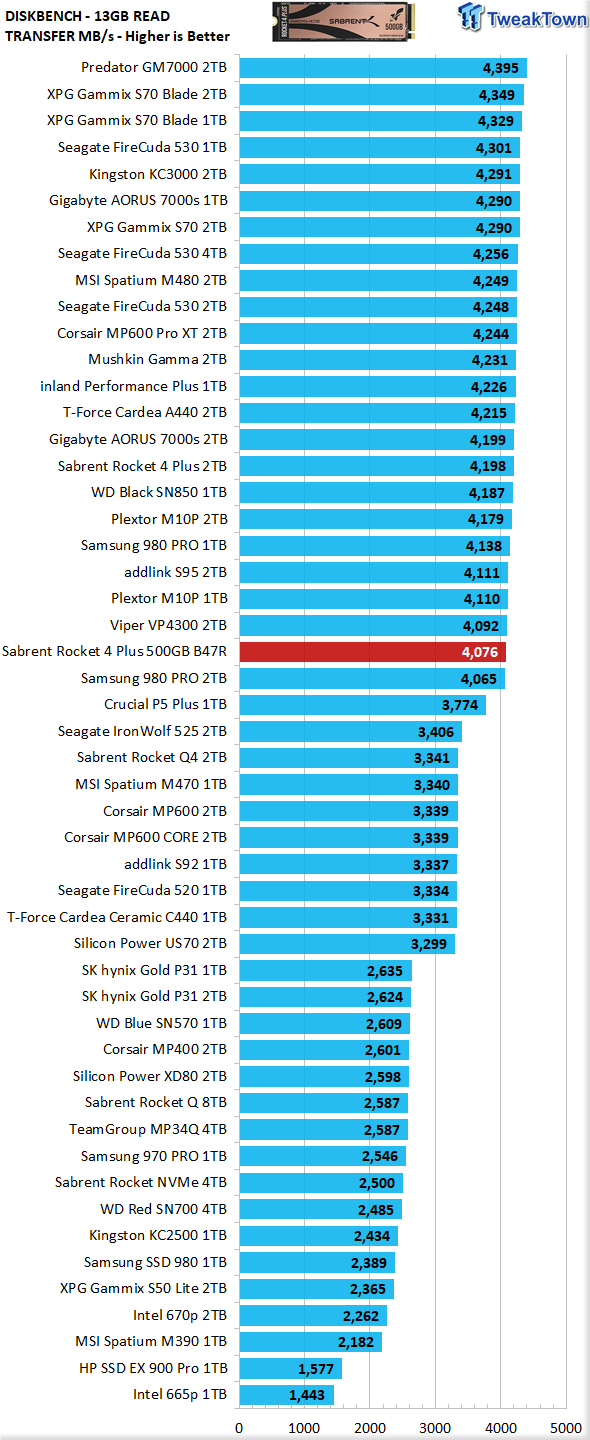 A little above the average on this chart is astounding for a 500GB SSD as we see it. Hey, look, it beats the 2TB 980 Pro running in full power mode. Performance where it matters.
3DMark SSD Gaming Test
UL's newest 3DMark SSD Gaming Test is the most comprehensive SSD gaming test ever devised. We consider it superior to testing against games themselves because, as a trace, it is much more consistent than variations that will occur between runs on the actual game itself. This test is the same as running the actual game, just without the inconsistencies inherent to application testing. In short, we believe that this is the world's best way to test an SSDs gaming prowess and accurately compare it against competing SSDs. The 3DMark SSD Gaming Test measures and scores the following:
Loading Battlefield V from launch to the main menu.

Loading Call of Duty Black Ops 4 from launch to the main menu.

Loading Overwatch from launch to the main menu.

Recording a 1080p gameplay video at 60 FPS with OBS (Open Broadcaster Software) while playing Overwatch.

Installing The Outer Worlds from the Epic Games Launcher.

Saving game progress in The Outer Worlds.

Copying the Steam folder for Counter-Strike Global Offensive from an external SSD to the system drive.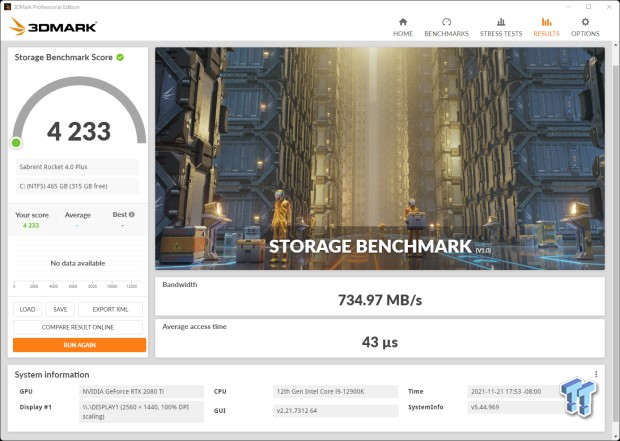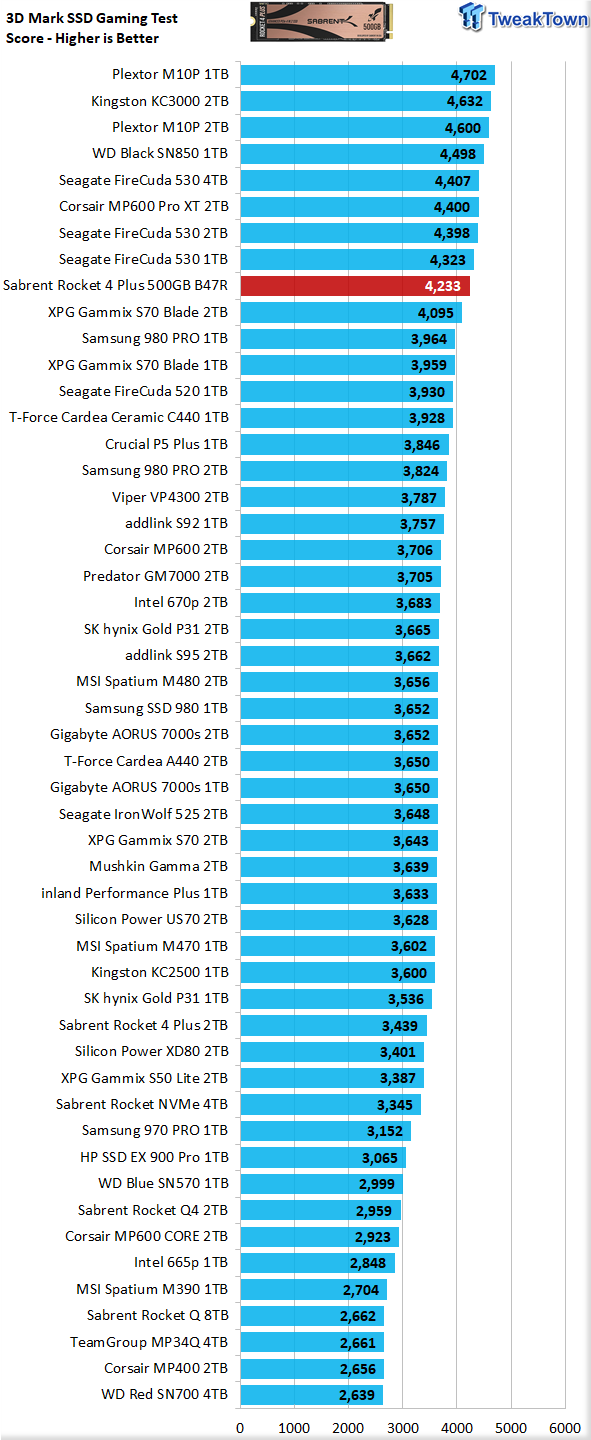 Gaming is a performance metric that matters to the majority of DIY consumers, especially to the enthusiast crowd that TweakTown caters to. Now, this is performance where it matters most. Look at what this 500GB speedster can do! Look at the SSDs it's beating and understand that it's all about READ performance in the consumer realm.
PCM10 Storage Tests
PCMark 10 Storage Test is the most advanced and most accurate real-world consumer storage test ever made. There are four different tests you can choose from; we run two of them.
The Full System Drive Benchmark and the Quick System Drive Benchmark. The Full System Drive Benchmark writes 204 GB of data over the duration of the test. The Quick System Drive Benchmark writes 23 GB of data over the duration of the test. These tests directly correlate with mainstream user experience.
PCMark 10 Full System Drive Benchmark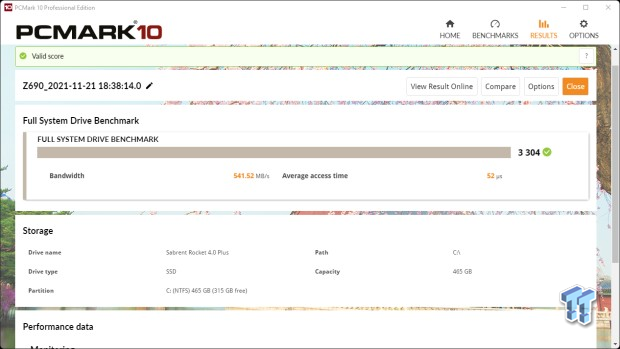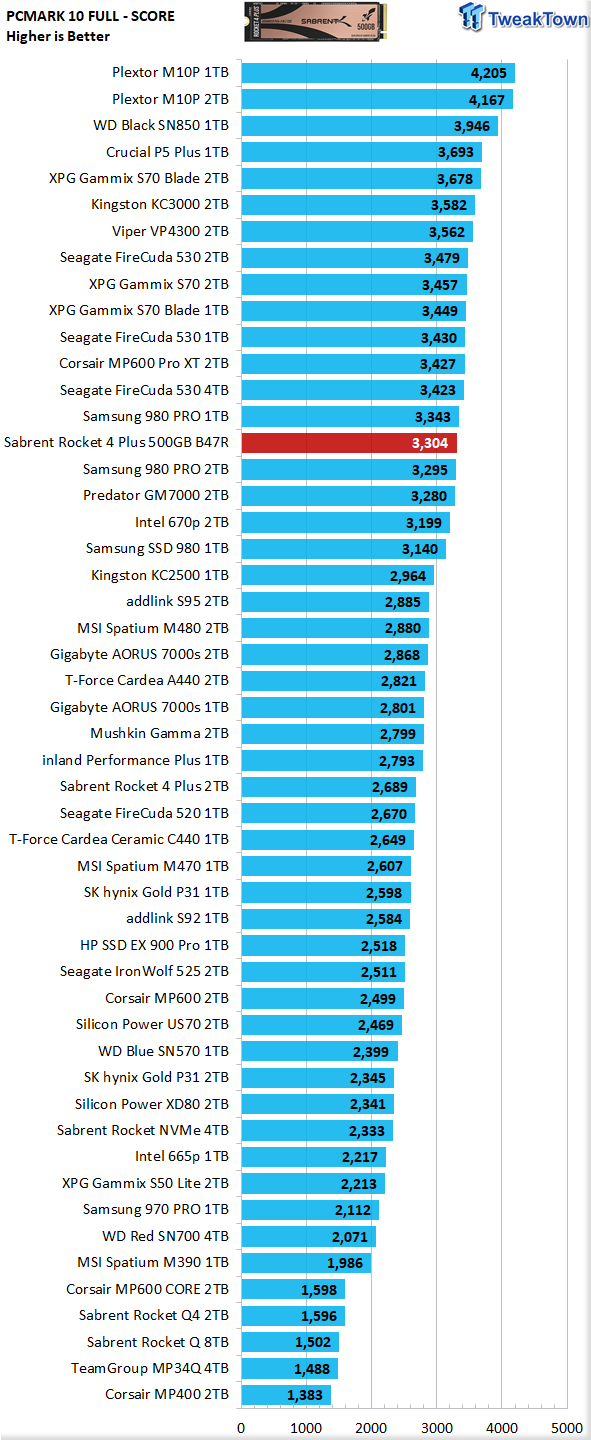 This particular test writes over 204GB data and covers a broad range of common consumer tasks, including booting Windows 10, file transfers, Adobe and Office applications, and startup times for games including Battlefield V, COD Black Ops 4, and Overwatch. Unlike synthetic numbers, this is comprehensive real-world data which is why we use it to rank SSDs in terms of user experience.
We figured this test would be kind of hard on our small capacity contender. Nope, this baby comes through with flying colors landing well inside the top third of our chart. Despite its inherent capacity disadvantage, it once again demonstrates that it is Sabrent's fastest SSD to date.
PCMark 10 Quick System Drive Benchmark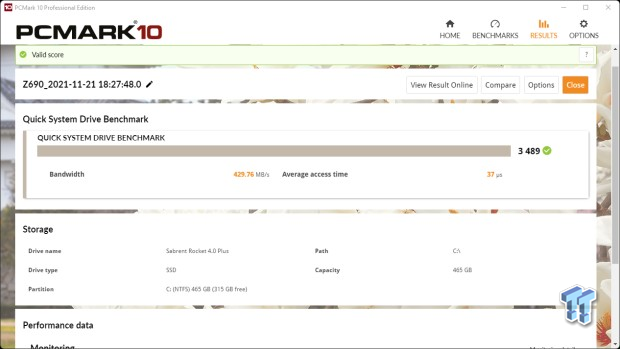 This is where E16 SSDs can beat E18 SSDs. E18 SSDs, for whatever reason, have never been able to do this benchmark at an exceptional level, and Sabrent's newest is no exception. However, for what it is, this is a very good showing when we consider the 500GB Rocket 4 Plus is less than 200 points away from the fastest E18 based SSD, the KC3000 2TB.
Final Thoughts
Alder Lake, Sabrent, Phison, and Micron B47R. Wow - what a perfect way to debut our new SSD test bench and testing schema. First, a quick word on Intel's latest enthusiast platform. Intel's latest unsurprisingly delivers the highest storage performance of any consumer-based platform to date. AMD was already behind the eight ball in terms of overall storage performance at Rocket Lake. With Alder Lake, AMD is so far behind in storage performance, which stems from IPC performance, we can't even see them in the rearview mirror anymore. Then when you add in PCIe Gen5 and DDR5, AMD is sucking down Intel exhaust at the moment.
Why should this matter to you? Because fast storage matters. Storage performance impacts every aspect of personal computing. Nothing is as important or more important for a superior user experience than superior storage performance. Period.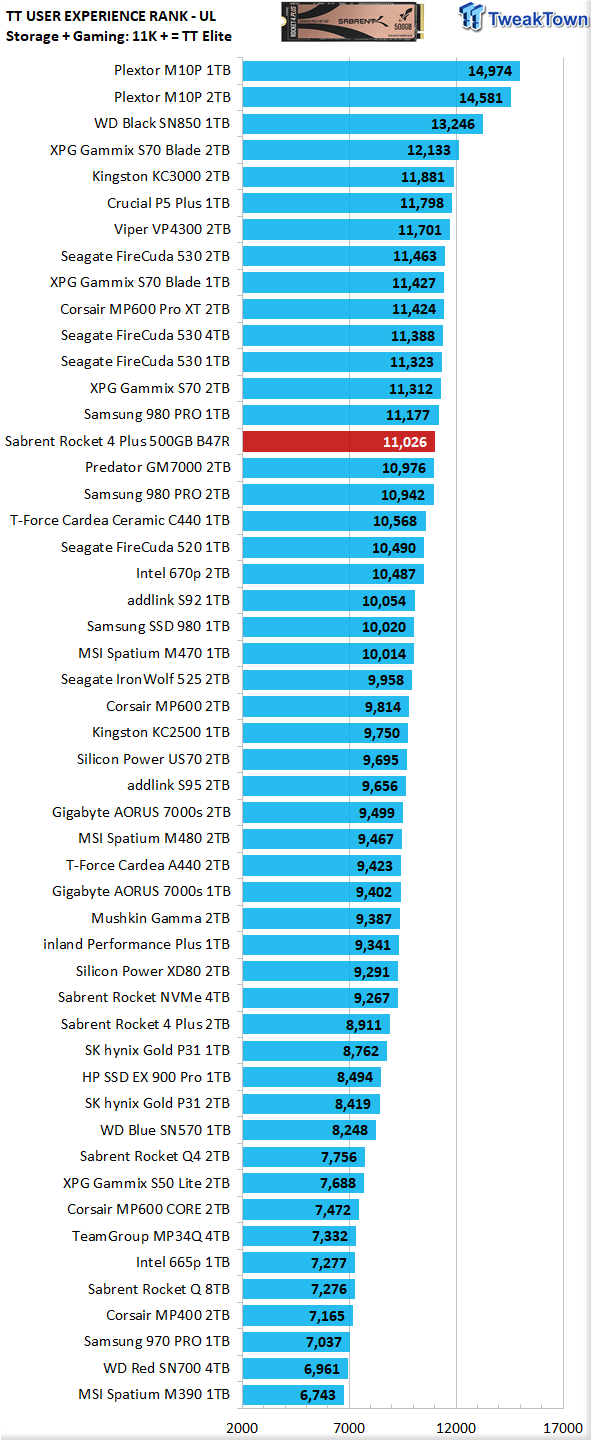 We rank SSDs in terms of overall user experience (performance where it matters most) as expressed by PCMark 10 and 3DMark gaming storage tests. We consider a user experience score of 11K or more to verify an SSD as a TweakTown Elite performer. Somewhat to our surprise, Sabrent's newest, despite being the only 500GB SSD out of 51 that comprised our test pool, was able to climb the mountain and attain TweakTown Elite status. Outstanding.
We want to thank Sabrent for the privilege of being the first to review its first 176Layer Micron flash arrayed SSD. Amazing performance, almost flawless in every way, the total package, if you will; have earned Sabrent's Phison E18 powered Rocket 4 Plus 500GB with Micron B47R 176Layer flash our highest award and even more impressive, a 100% overall rating.
Pros
User Experience

Gaming

Throughput
Cons
| | |
| --- | --- |
| Performance | 100% |
| Quality | 100% |
| Features | 100% |
| Value | 100% |
| Overall | 100% |
The Bottom Line
Punching well above its weight, Sabrent's 500GB Rocket 4 Plus is one of the fastest SSDs on the planet and certified TweakTown Elite.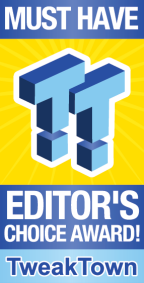 We openly invite the companies who provide us with review samples / who are mentioned or discussed to express their opinion. If any company representative wishes to respond, we will publish the response here. Please contact us if you wish to respond.