TweakTown's Rating: 95%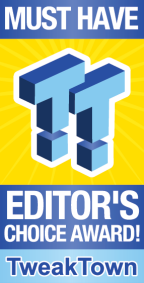 The Bottom Line
Gen4 speeds and the lowest cost for E16-based SSDs makes the Sabrent Rocket NVMe 4.0 1TB NVMe PCIe Gen4 M.2 drive a winner.
Introduction & Drive Details
The PCIe Gen4 SSD Era is in full swing courtesy of AMD's juggernaut X570 and TRX40 platforms along with the one and only Gen4 SSD currently available; Phison's E16 PCIe Gen4 NVMe SSD. The popularity of Zen II technology is astounding, to say the least, and following right along, we have seen Phison's popularity skyrocket.
As it stands right now, almost every consumer-oriented storage reseller has a Phison E16 based SSD in their lineup. Some come with beefy heat sinks, some come with ultra-thin thermal labels, and some come with no thermal augmentation whatsoever. Whatever the flavor may be, SSD resellers are all in with the only Gen4 SSD game in town.
As we've demonstrated through our E16 reviews for months now, 3D XPoint excluded, there is nothing currently available that that can deliver a better user experience for your Gen4 enabled AMD platform. However, that premium user experience will cost you a bit more per gigabyte than the typical run of the mill Gen3 SSD. We believe the extra cash is money well spent, and that brings us to the product we have on the bench today.
Sabrent's Rocket NVMe 4.0 SSD is currently the lowest priced Phison E16-based SSD on the market. Because of this, we've received tons of review requests wanting to know if Sabrent's Gen 4 SSD performs as well as others. Let's find out, shall we?
On our test bench today, we have for you a Sabrent Rocket NVMe 4.0 1TB M.2 SSD. Sabrent's Gen4 offering is available at three capacity points, 500GB, 1000GB, and 2000GB. Sabrent offers a free copy of Acronis True Image available for download when you register your purchase with them. This is a nice value add and kind of unexpected for the price. Registration also activates a 5-year warranty period.
Let's take a closer look:
Drive Details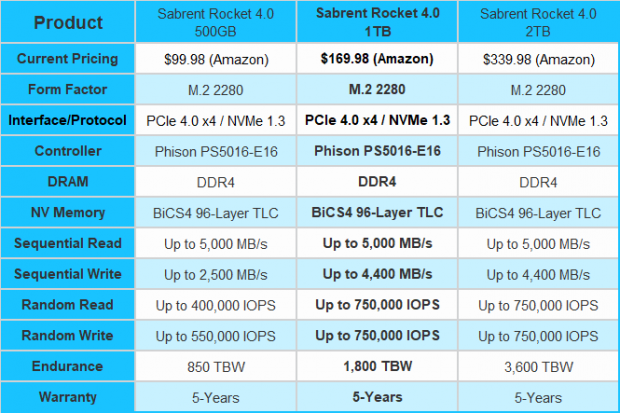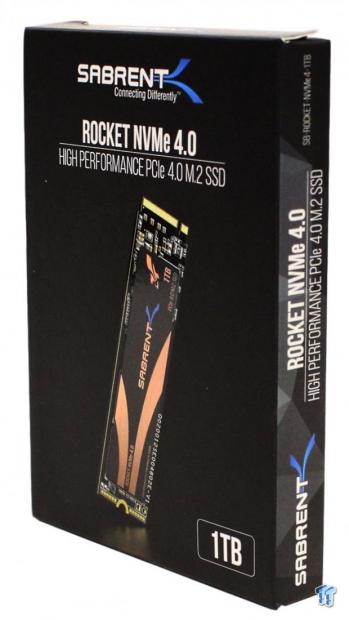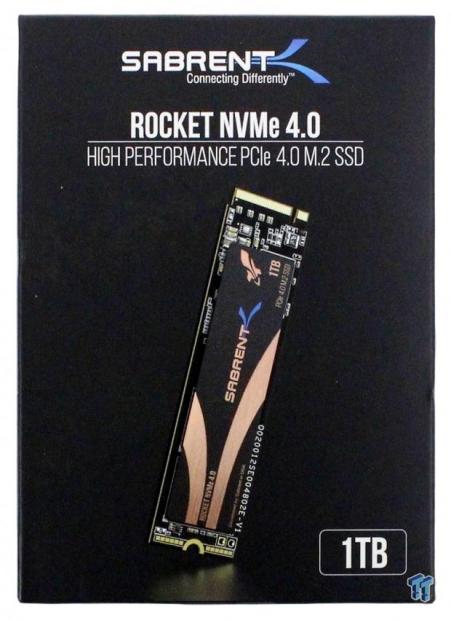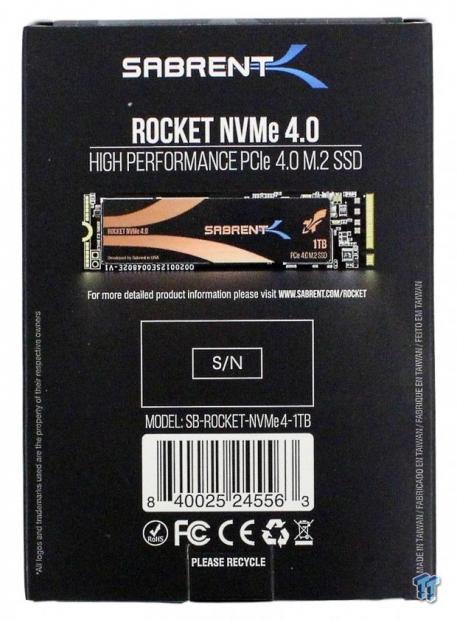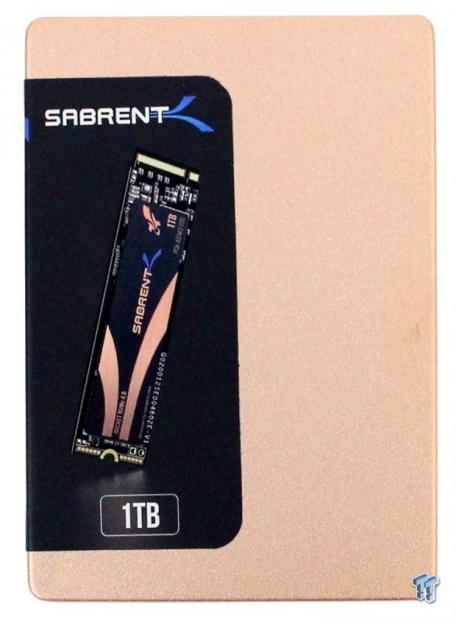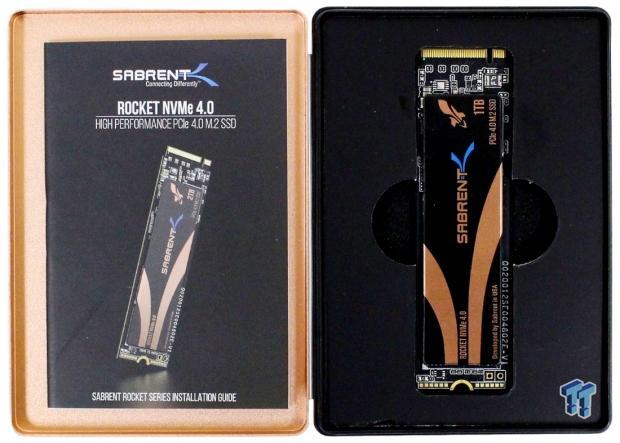 The model we have is fitted with a thin all copper thermal label. Sabrent also offers models that come with a beefy heat sink if you prefer. The heat sink will cost you about $10 extra. The drive is well packaged in a unique way that we've not seen before. Ours came in a copper-colored aluminum case that resembles a 2.5" SSD enclosure. Inside, the drive itself is well protected by a dense foam carrier. Also included is an installation guide.
Synthetic Benchmarks: CDM & Anvils
CrystalDiskMark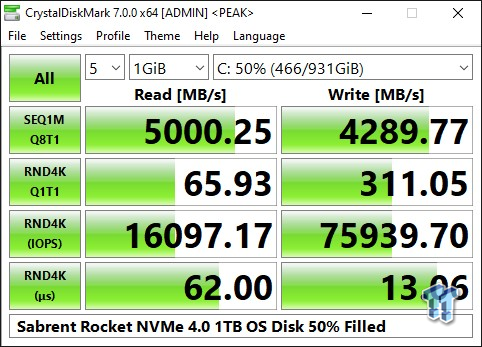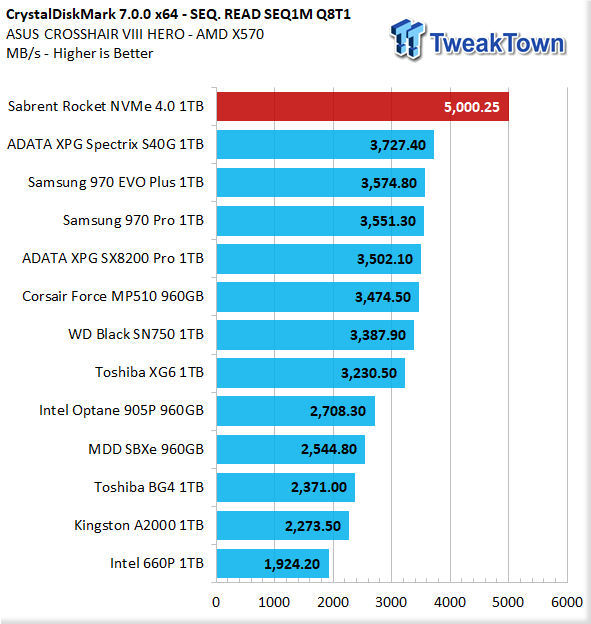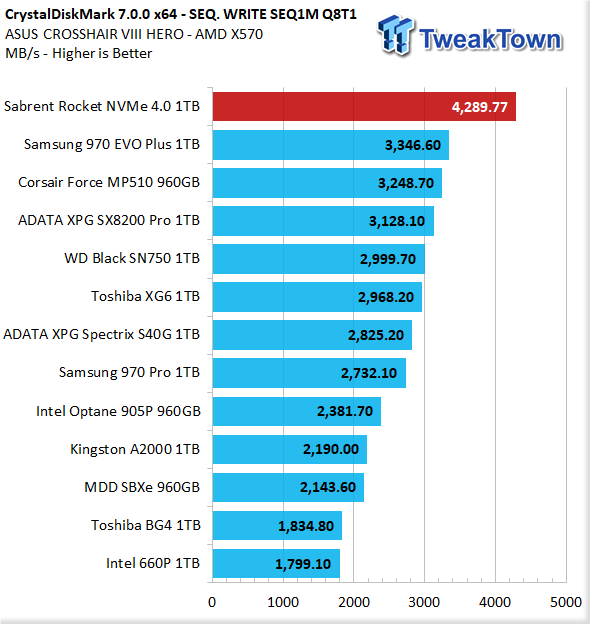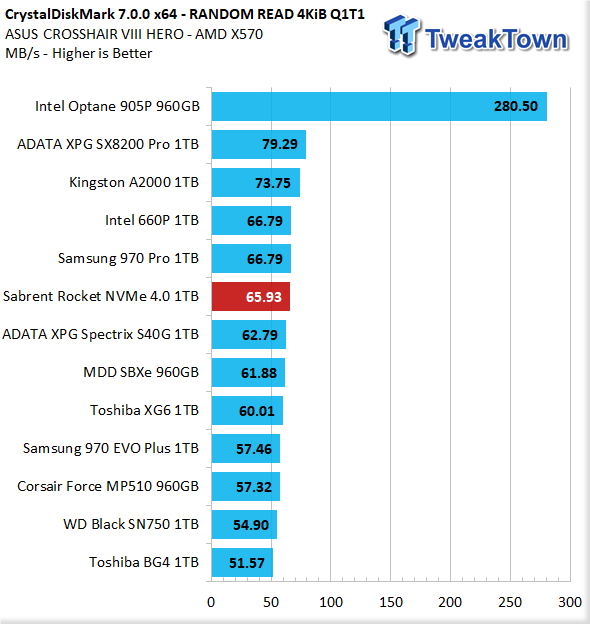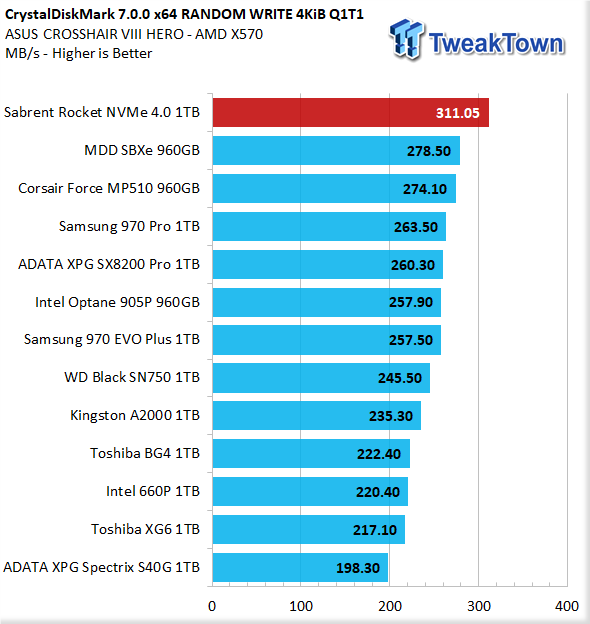 Sequential numbers are exactly in-line with what we've come to expect from E16-based SSDs. Randoms are right in there as well. In fact, the Sabrent Rocket 4.0 manages to edge out the other E16 SSDs we've tested to capture a new lab record for 4K Q1T1 random writes on an AMD platform.
Anvil's Storage Utilities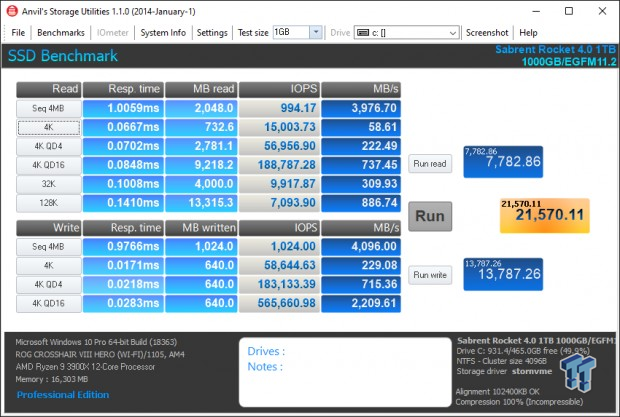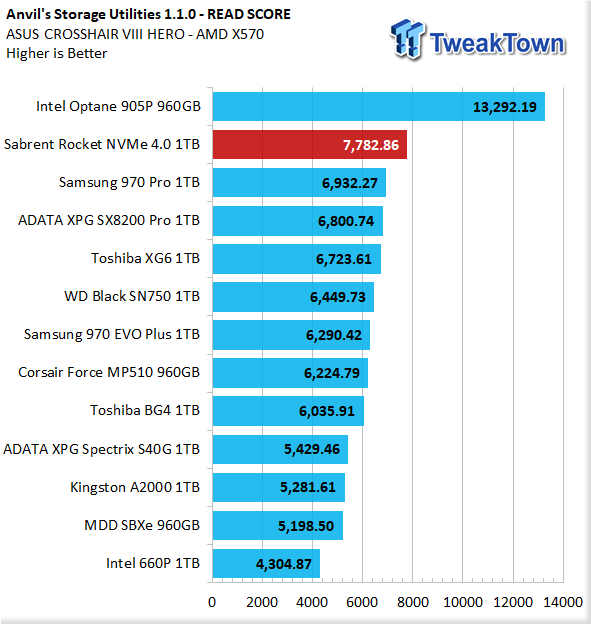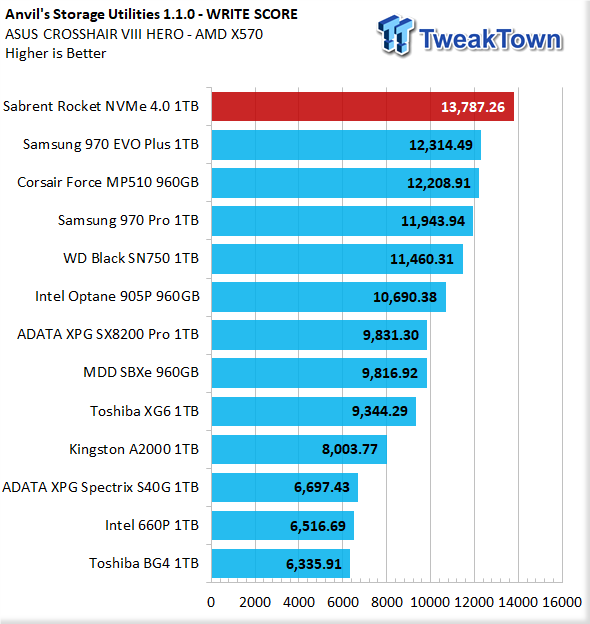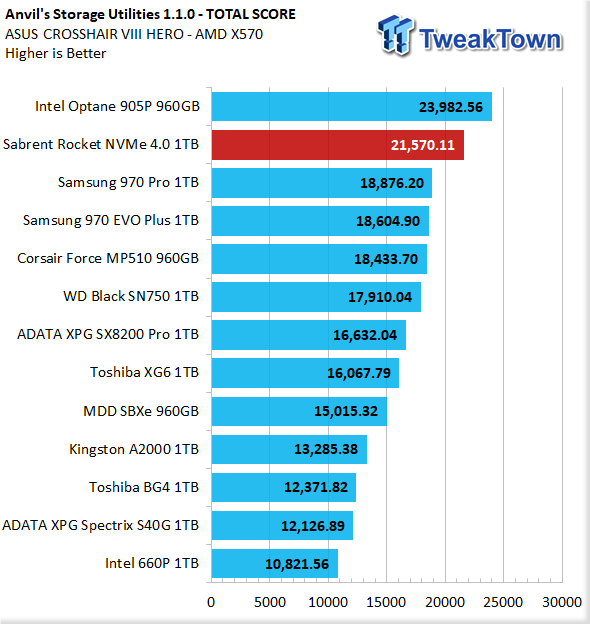 As we've explained many times, Anvil's is the best overall synthetic performance test there is. And we further break it down to total read score as what we consider the most important metric of all. This is because overall read performance is the hardest to come by. Look no further than Intel's $1,200 Optane 905P for proof of this.
Sabrent's Rocket 4.0 delivers a total read score that is again perfectly in-line with the other E16 based SSDs we've reviewed to this point. It trounces the current Gen3 flash-based competition. By this point, we can say without a doubt that Sabrent's Gen4 offering does indeed perform equally with other brands, even though it typically costs less.
Now, we will issue a caveat to our statement that performance will be equal. Equal performance if Sabrent doesn't change their BOM sometime in the future, but that is true for all vendors.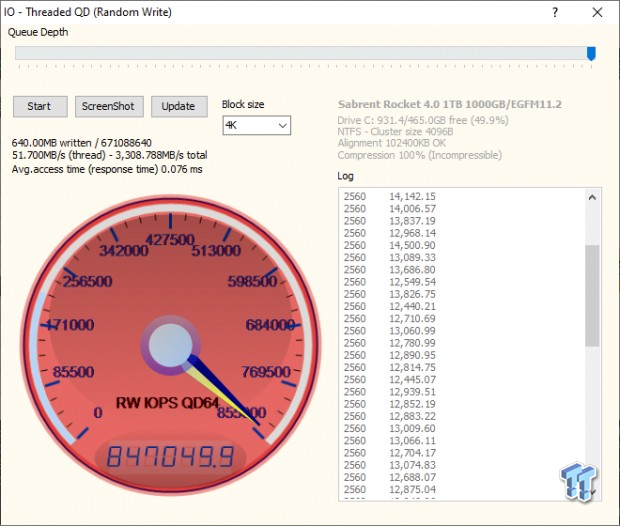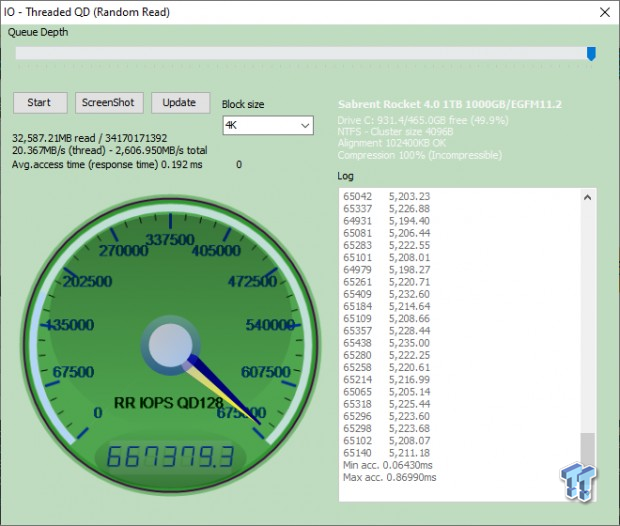 We don't place much importance on max IOPS. We are just showing what the drive can deliver while running in our test-state. That said, the numbers are quite impressive.
Synthetic Benchmarks: AS SSD & ATTO
AS SSD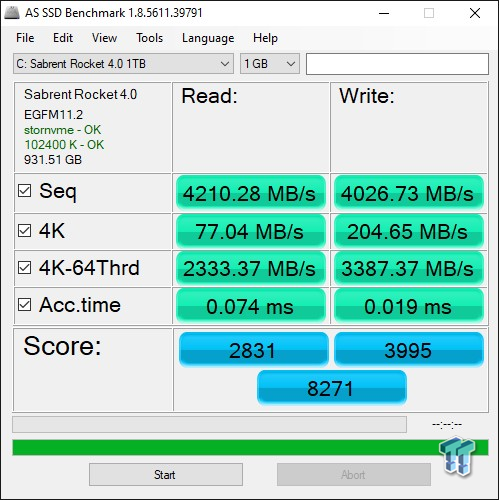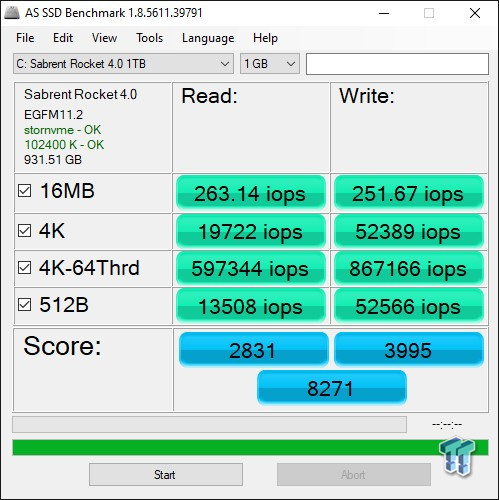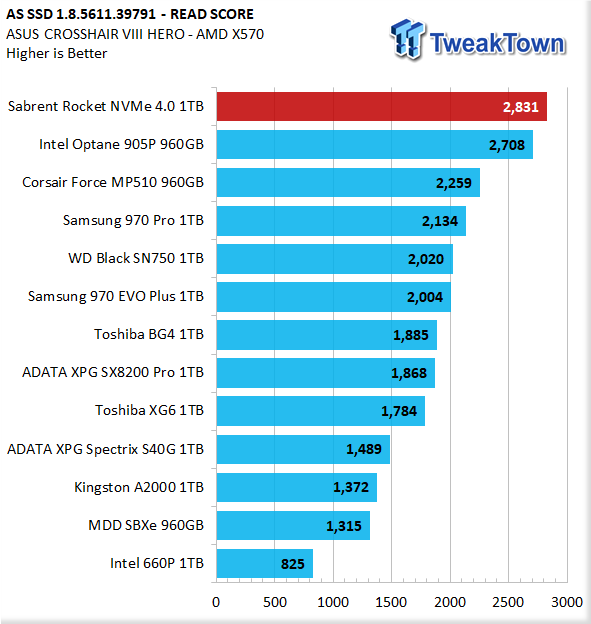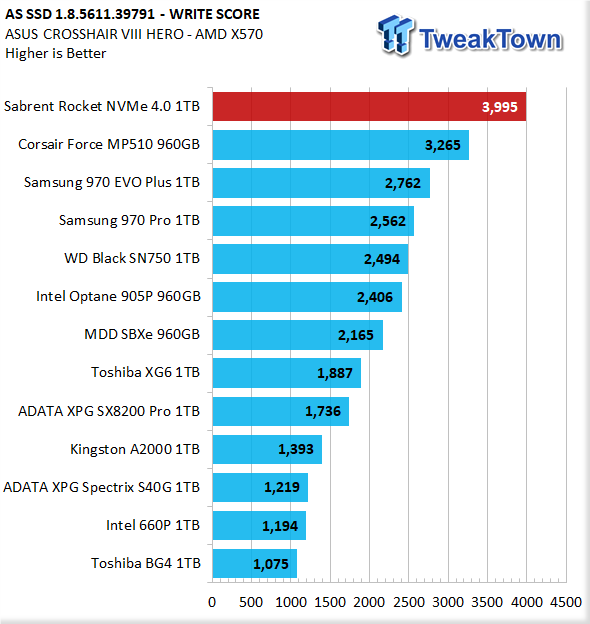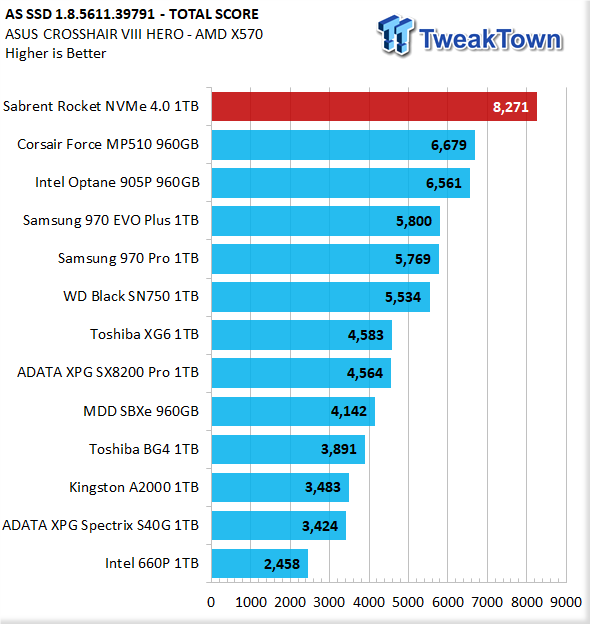 Just like its competing Gen4 Phison E16 brethren, Sabrent's Rocket 4.0 takes no prisoners when tested with AS SSD's bone-crushing data pattern. Even Optane is no match for this Gen4 beast. All three scoring points are right where they are expected to be.
ATTO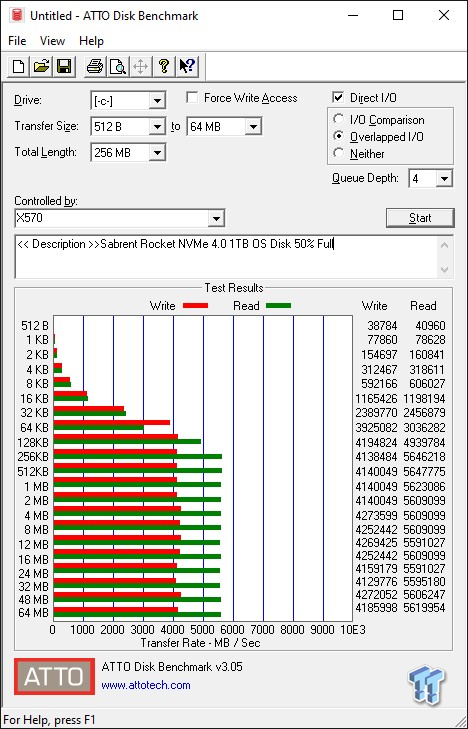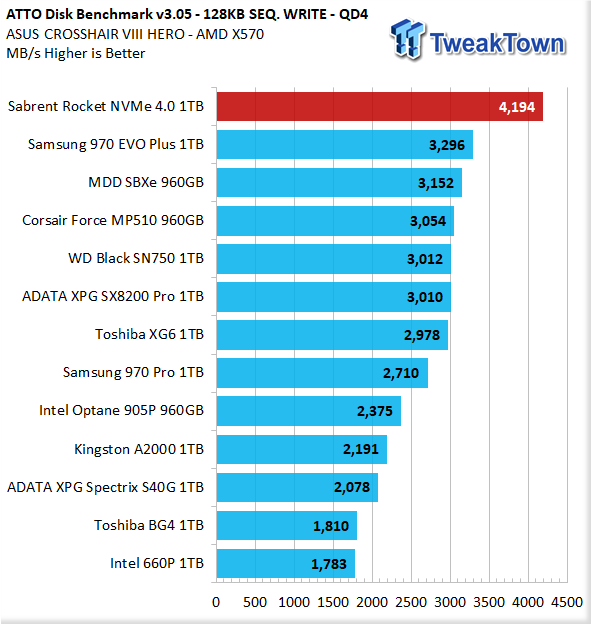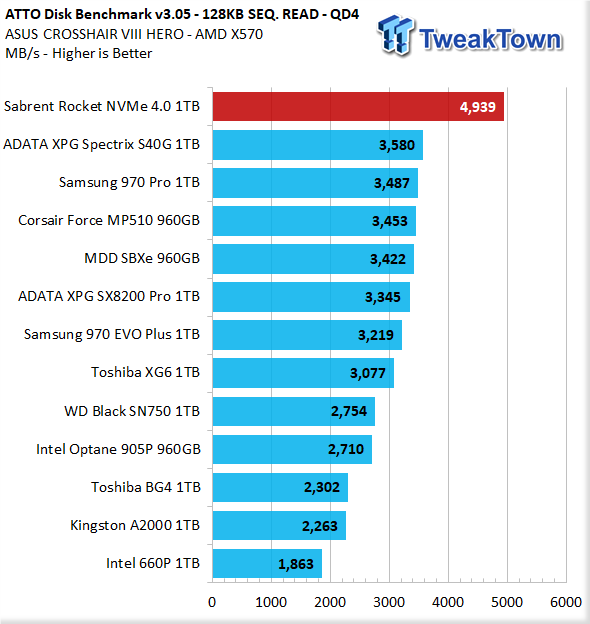 This is where Gen4 SSDs have the biggest advantage over Gen3 SSDs; sequential read/write performance. We are interested in performance at 128 KB transfers, and Sabrent's Rocket 4.0 delivers exactly as we would expect from an E16 SSD. Roughly 1GB/s faster when writing sequential data and roughly 1.5 GB/s faster when serving it up than anything Gen3 x4 has to offer.
Real-World Testing: Game Loading & PCM8
Game Loading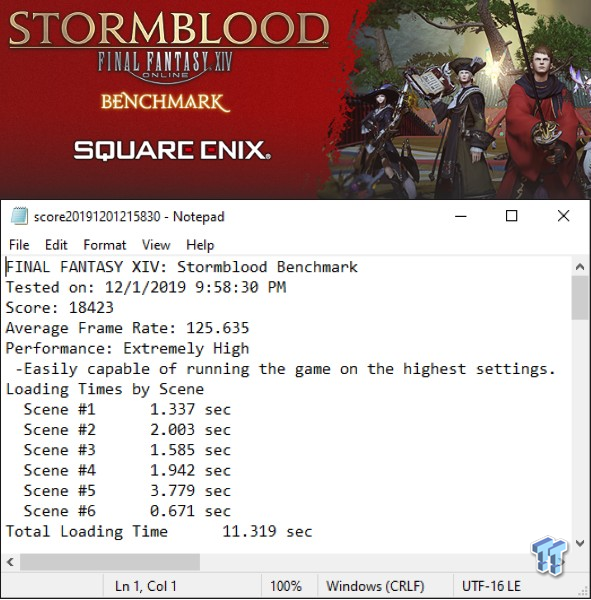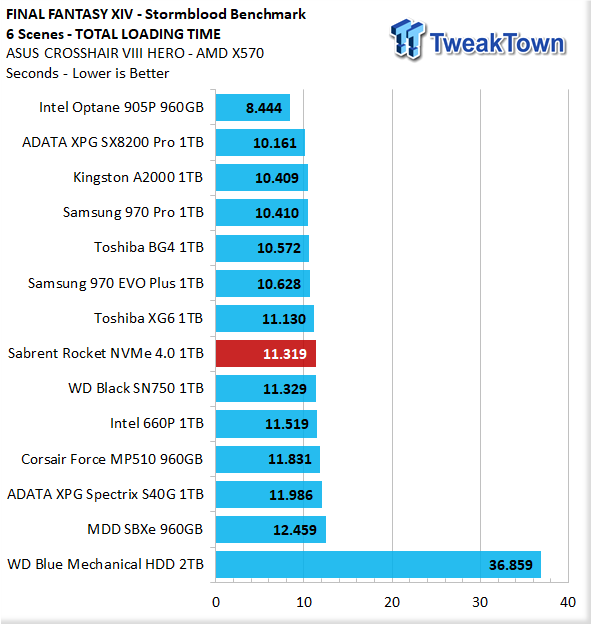 The Rocket 4.0 lands exactly where we expect it will. It's not the fastest at launching game levels, but it is still very competitive, and we are fine with that, especially when you consider its dominating performances with other benchmarks.
PCMark 8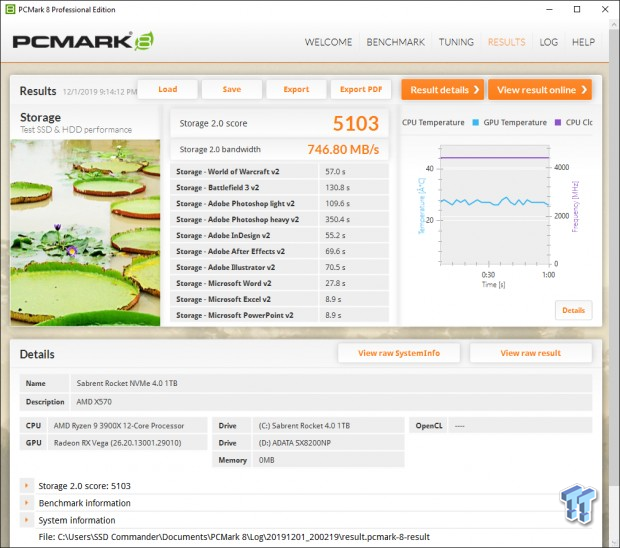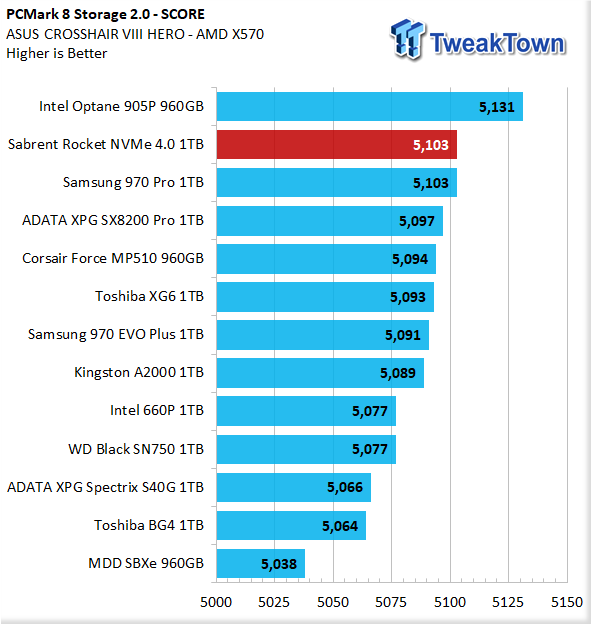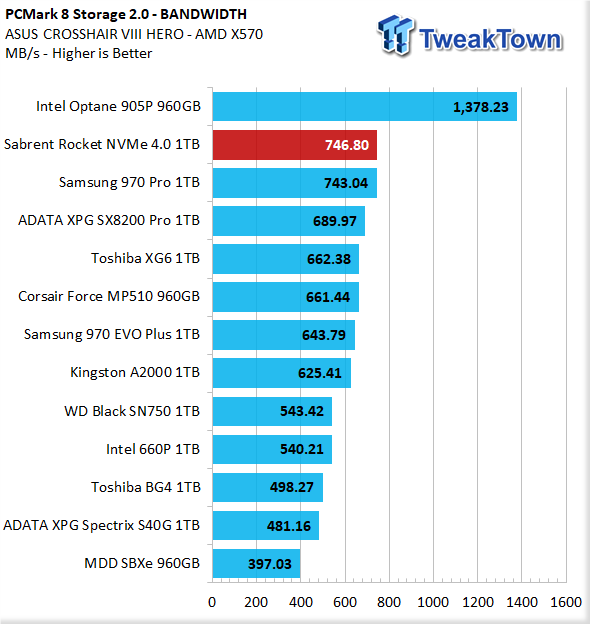 This is the test that matters most because it represents real-world use cases accurately. The better an SSD performs when running this test, the better the user experience it will deliver. This is what really matters user experience, not burst speeds, which is why we rank SSDs according to the outcome of UL's PCMark 8 storage benchmark.
Sabrent's Rocket 4.0 delivers the goods by doing what all other E16-based SSDs have been able to do. The Rocket 4.0 edges out Samsung's more expensive 970 Pro 2-Bit flash-based powerhouse taking the top spot for flash-based storage performance on AMD Gen4 enabled platforms.
Real-World Testing: Transfer Rates
Transfer Rates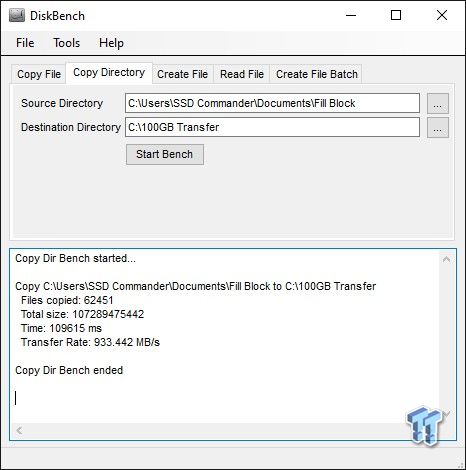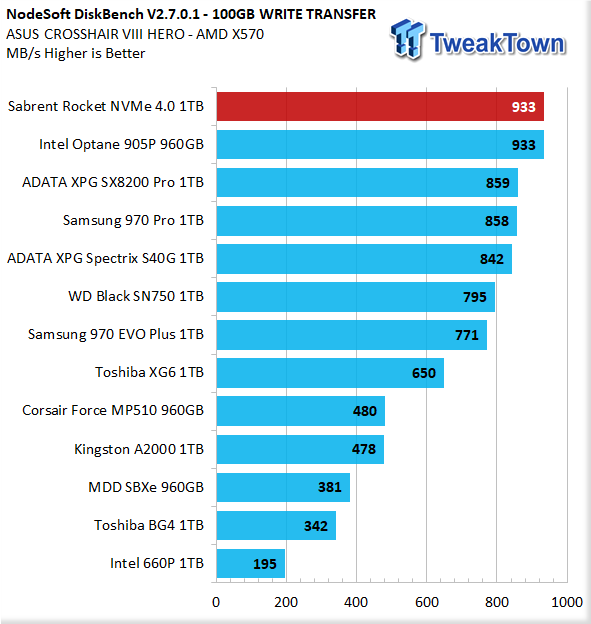 The Rocket 4.0 digests our massive 100GB chunk of data remarkably well. It can do so at the same rate as Intel's 960GB 905P. Impressive.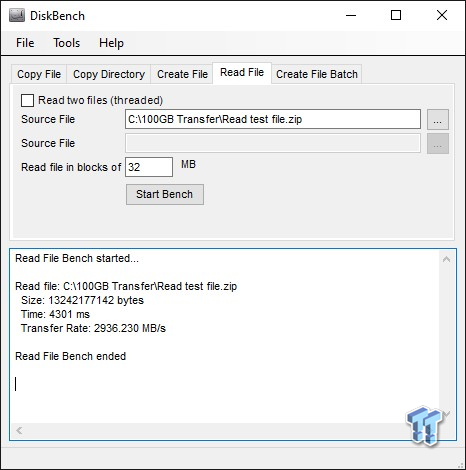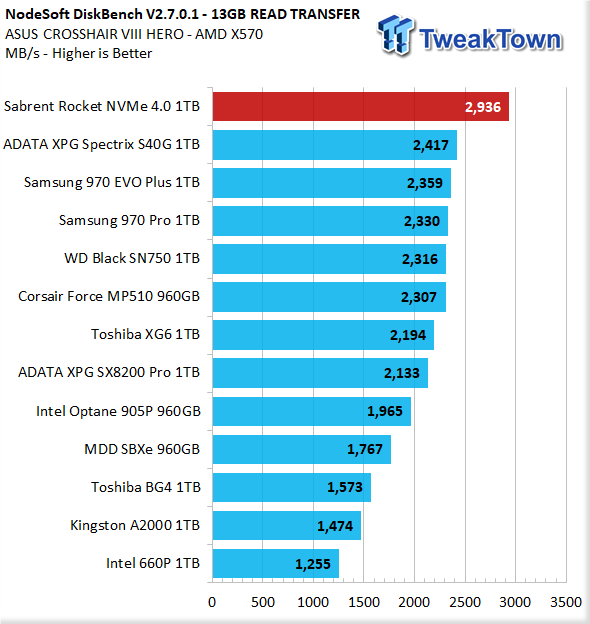 500 MB/s faster than any Gen3 SSD is what we've come to expect from Phison E16 based Gen4 SSDs. The Rocket 4.0 does not disappoint delivering a dominant performance once again.
Final Thoughts
As stated previously, our main purpose in reviewing Sabrent's Rocket NVMe 4.0 Gen4 SSD was to be able to answer our reader's questions about the lowest cost Gen4 SSD currently on the market. Our readers wanted to know if they would indeed get comparable Gen4 performance from Sabrent's offering. The short answer is yes; you will, provided the bill of materials (BOM) remains the same as it is now. We will also add that we have no reason to suspect it will change in the near future as there is currently no known cost mitigating features planned for Phison E16 SSDs.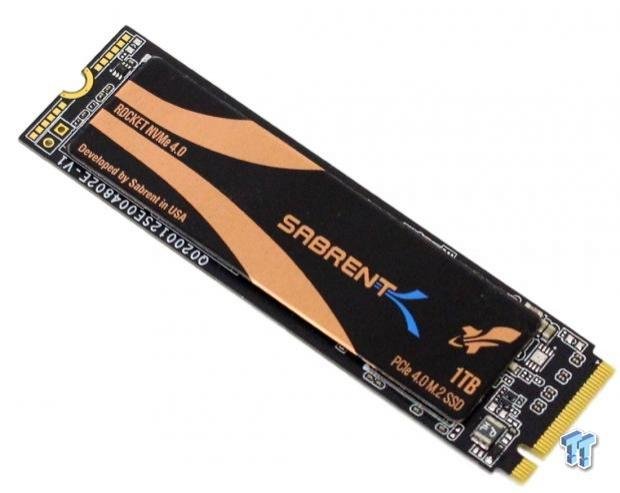 Looking back at our benchmark results leads us to conclude that Sabrent is serving up Gen4 SSD goodness at the same level as the competition, but at a better price than we've seen so far. The drive is a quality piece that looks as good as it performs. Even the packaging is of high quality. When you factor in the included copy of Acronis True Image, and five-year factory warranty, you have one of the best values in solid state storage.
Sabrent's Rocket NVMe 4.0 PCIe Gen4 x4 M.2 SSD is TweakTown approved and recommended.
Pros
Overall Performance

High Endurance

Acronis Included
Cons
| | |
| --- | --- |
| Performance | 96% |
| Quality | 95% |
| Features | 90% |
| Value | 100% |
| Overall | 95% |
The Bottom Line
Gen4 speeds and the lowest cost for E16-based SSDs makes the Sabrent Rocket NVMe 4.0 1TB NVMe PCIe Gen4 M.2 drive a winner.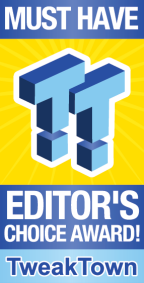 We openly invite the companies who provide us with review samples / who are mentioned or discussed to express their opinion. If any company representative wishes to respond, we will publish the response here. Please contact us if you wish to respond.