EVGA Z370 Classified K (Intel Z370) Motherboard Review
Looking for a well-built Z370 motherboard with a solid VRM, the latest features, and excellent attention to detail? give the Z370 Classified K a look!
Published Tue, Aug 21 2018 10:00 AM CDT
|
Updated Tue, Nov 3 2020 6:57 PM CST
Rating:

91%
Manufacturer: EVGA
Introduction, Specifications, and Pricing
Today we take a look at EVGA's Z370 Classified K, one of a few SKUs that EVGA has launched. While the Z370 chipset has been out for a while, many people are still looking for motherboards to pair with their K-SKU 8th generation processors, and there is a lot of competition at the high-end.
Many people pair their K-SKU CPU with a high-end motherboard because they tend to have better VRMs that facilitate better overclocks. Let's see what EVGA has to offer.
Specifications
The Z370 Classified K offers two M.2 slots (although one is occupied), WIFI M.2 slot, two Killer NICs, USB 3.1, USB 3.0, SATA6Gb/s, and it supports SLI.
Pricing
The Z370 Classified K is $235.99
Packaging and Z370 Classified K Overview
Packaging and Overview
The box for the Z370 Classified K, and the motherboard packaging protects the motherboard well.
The accessory package includes two SATA6Gb/s cables, SLI bridge, IO shield, M.2 thermal pads, case badge, manual, and driver DVD.
The Z370 Classified K has six fan headers; all of them are PWM headers it seems. The motherboard has an all-black aesthetic board wise, but it also has a large white metal facing screwed into its heat sinks and IO shield. The aesthetics are straightforward, much like the motherboard. The back of the PCB has no major components.
The rear IO panel features a clear CMOS button, DisplayPort, HDMI, six USB 3.0 ports, USB 3.1 type-A, USB 3.1 type-C, two Gbit LAN ports, and 7.1 audio with S/PDIF out.
The PCI-E layout is simple; the first two large reinforced x16 slots operate at x16/x0 or x8/x8. The bottom x16 slot is x4 PCI-E 3.0 electrical and there are two x1 PCI-E slots routed to the PCH's two SATA ports. The M.2 slots are well labeled, and the bottom one is linked to one of the SATA ports.
Both M.2 slots are x4 PCI-E 3.0. The top M.2 card is for WIFI and doesn't support data drives.
We have six SATA6Gb/s ports. The motherboard has a USB 3.1 type-C internal header as well as a BIOS selection switch right below the 24-pin connector.
At the top right corner of the motherboard, we find two RGB LED headers, a power button, a reset button, and a POST code display. At the top right corner of the motherboard, we find an 8-pin power connector and a 4-pin connector.
We find a USB 3.0 header and a USB 2.0 header at the bottom right corner of the motherboard. The motherboard also features an extra PCI-E power plug and a built-in speaker.
We find headers at the bottom of the motherboard. The heat sinks are all screwed into the motherboard.
EVGA Z370 Classified K Circuit Analysis
Circuit Analysis
The motherboard shows us everything once we remove the heat sinks.
The motherboard is in an 8+2 phase configuration for the VCore and the iGPU phases. The VCCSA and VCCIO have their own phases on either side of the other phases.
The main PWM controller is the IR35201 in 4+2 phase mode, and we have another PWM, the IR35204 for the VCCSA and VCCIO, although it's possible that the VCCIO, VCCSA, and iGPU use the other PWM. I couldn't find anything on the power stages, but they are DrMOS, and they are probably rated anywhere between 40-60A.
The IR3599 are phase doublers/quadrouplers, and here they are used as doublers for the VCore phases. The memory VRM utilizes the uPI uP1537P single-phase PWM controller with integrated driver and NTMSF4C024N and NTMFS4C029N MOSFETs.
EVGA Z370 Classified K Circuit Analysis Continued
Z370 Classified K Circuit Analysis Continued
The audio section of the PCB shows off the Creative CA0132 Core3Di controller, some audio capacitors, and what seems to be some sense amplifiers.
We find two Killer E2500 NICs. The rear USB 3.1 comes from an ASMedia ASM3142 controller and an ASM1543 type-C switch and control chip.
The internal type-C internal header is controlled by the ASMedia ASM3142, and we find Pericom PI3EQX re-drivers that should improve the signal through the header. The MegaChips MCDP2800BC is used as the HDMI 2.0 chip.
The Fintek F71889AD SuperIO is used on the motherboard for fan control and monitoring. We find a Sonix 8F27E54J microcontroller, and it's used to control the RGB LED headers.
An NXP level shifter provides the rear IO panel with an HDMI port. ASMedia ASM1480 provides The IDT 6V41630D clock generator is used to improve signaling. We find many Texas Instruments quick switches to move x8 between the first two x16 slots. An ASMedia ASM1184e is used as a PCI-E hub and expand one PCI-E 3.0 port into many PCI-E 2.0 ports.
BIOS and Software
BIOS
The UEFI BIOS might be a bit different for those of you who have never used an EVGA UEFI, but the good news is that everything you need is there and accounted for. On the X299 Dark EVGA made a guide on how to overclock the CPU, so you might want to look there if you are lost, but in general, you should be just fine with the settings provided. Fan control is present in the form of a manual input menu.
Software
EVGA includes E-LEET software that can be used to overclock the CPU.
Test System Setup
Steven's Motherboard Test System Specifications
The Z370 Classified K has some LEDs built into it, but they are very minimal, and you won't notice them.
Overclocking
Overclocking Results
CPU Overclocking
He Z370 Classified K overclocked our CPU to 4.9GHz quite easily with 1.25v set, XMP enabled, and LLC enabled. Nothing else needed to be changed to achieve this overclock with ease.
Compatible Memory Overclocking Kits
In this section, I overclock four memory kits only using XMP, if the kit works then the results are below. I welcome memory vendors to send in their kits to be tested on each motherboard.
Corsair Dominator Platinum 3200MHz C16 8GBx2
As you can see above, the Dominator kit worked perfectly.
G.Skill TridentZ RGB 3600MHz C16 8GBx2
The board easily overclocked two of the G.Skill sticks to XMP with ease.
CPU, Memory, and System Benchmarks
CINEBENCH 11.5
wPrime
AIDA64 FLOPS and IOPS
AIDA64 Memory
ScienceMark
HandBrake
3DMark: Fire Strike
3DMark: Cloud Gate
ResidentEvil 6
Overall, the Z370 Classified K is not using MCE by default, and it has no performance pitfalls. The Z370 Classified K offers solid performance in CPU, memory, and GPU tasks.
System IO Benchmarks
CrystalDiskMark SATA6G:
CrystalDiskMark M.2:
ixChariot Network Throughput:
The Z370 Classified K storage, and networking performance is great.
Audio RMAA 5.5:
I disable all audio features, set the correct bitrates, and then test the audio with a loopback test.
Sound Judgment by Ear: Excellent, but RMAA is a bit buggy with Creative audio chips, so that's why some parts are zero. There are five ratings for audio: 1. Problems, 2. Okay, 3. Acceptable, 4. Very good, 5. Excellent
Thermal Imaging and Power Consumption
System power is measured at the wall with an AC power meter.
Note on Thermal Images: In the temperature section, we use our Seek thermal imaging camera to capture the surface temperatures of major components on the board. I look at the VRM and then all other things that light up the screen. If there is something to worry about, then I will state it. Otherwise, I will just show the hotter running parts of the board for fun. Unless some component is over 80-90C, then there isn't anything to worry about.
All systems will act differently, so I will look for commonalities, such as how far from the VRM the heat spreads through the PCB and the difference in temperature between the front side and backside of the PCB. Keep in mind, the majority of the heat from the VRM goes into the PCB as it is a giant soldered on copper heat sink. A larger difference in temperature between the back and front of the PCB points towards a more effective heat sink.
Thermal Testing at Stock Speeds:
The image on the left is always at idle, and the image on the right is at load. During ALL TESTS, fans to the right of the motherboard from the (Corsair H110i) radiator are left on automatic mode (ramps with internal block temperature). Additionally, a 120mm fan is situated right above the VRM, and it blows down at a medium rate (very quiet). Thermal Images are taken at loop 15 of Intel Burn Test
Full frontal.
Up-close of the front of the VRM.
Up-close of the back of the VRM.
The Z370 Classified K has an excellent VRM; I would have no concerns with its performance with an overclock. Anything under 60C is great, 60-80C is acceptable, and anything above 80C is a bit worrisome (if at stock).
What's Hot, What's Not & Final Thoughts
What's Hot
Excellent VRM: We found that EVGA didn't spare expenses when it comes to their Z370 Classified K motherboard, and that's excellent news considering many other vendors have skimped a bit over time when it comes to Intel's Z370 chipset. We found IR digital PWM controllers and fully integrated DrMOS, which are solid for this platform.
Creative Audio: We don't find Creative's audio chipset on many motherboards these days, but this motherboard uses the Core3Di audio controller with the proper hardware to support it.
Well engineered: EVGA engineered the Z370 Classified K very well, from using better PWM controllers to using re-drivers and the like where we didn't expect them. They even left some room near the auxiliary power pin so you will be able to install the connector in a tight case.
Aesthetics: We really like the look and feel of the motherboard. It uses a basic, no-nonsense shield over the VRM heat sinks, and it doesn't scream cheesy, but instead, it screams quality.
What's Not
Could use a UEFI OC Guide: The X299 Dark came with a detailed OC guide, and we would have liked to see the same with the Z370 Classified K, but if you know your stuff you should be okay.
Final Thoughts
One thing we really liked about the X299 Dark motherboard was the guide that is online and written by EVGA's "TiN", and we would have liked the same attention to detail on this motherboard, especially because of its "Classified" lineage. However, while the BIOS is a bit different than what you might be used too, you will still be able to find all the settings you need to overclock a "K-SKU" CPU.
We really liked the level of quality or attention to detail that went into this motherboard, and while it might not be as extreme as some previous classified motherboards, it still holds its own in that regards. If you are looking for a well-built Z370 motherboard with a solid VRM, the latest features, and excellent attention to detail, give the Z370 Classified K a look.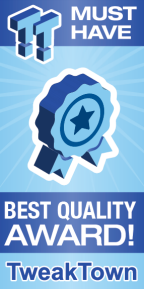 | | |
| --- | --- |
| Performance | 90% |
| Quality | 90% |
| Features | 92% |
| Value | 90% |
The Bottom Line: Loaded with quality parts and superb features, the EVGA Z370 Classified K is an excellent choice for those who want quality for their hard-earned dollars.
PRICING: You can find products similar to this one for sale below.

United States: Find other tech and computer products like this over at Amazon.com

United Kingdom: Find other tech and computer products like this over at Amazon.co.uk

Australia: Find other tech and computer products like this over at Amazon.com.au

Canada: Find other tech and computer products like this over at Amazon.ca

Deutschland: Finde andere Technik- und Computerprodukte wie dieses auf Amazon.de