Deadpool 4K Blu-ray Review
After storming cinemas in 2016, Deadpool hits home in an excellent 4K package that will please fans and casuals alike.

Published
4 minute read time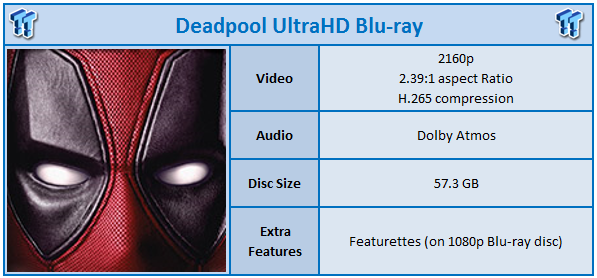 Deadpool 4K Ultra HD Blu-ray
While they consistently gross box office mega-bucks and prop up studio accounts, it's clear that early onset superhero apathy is starting to set in with audiences, which is why fans flocked to see Deadpool earlier this year to the tune of nearly $800 million worldwide off an economical $58 million budget (less than half that provided to Ant-Man and nearly a fifth of Avengers: Age of Ultron).
Representing a huge breath of fresh air - a comic book adaptation made for adults (and adolescents who've snuck into the cinema), with equal parts action, sex appeal, crass one-liners and some genuine heart thrown in for good measure Deadpool fearlessly goes where no comic book adaptation has really gone before, and in doing so has created a new subgenre which will have studios recalibrating franchise plans for years to come.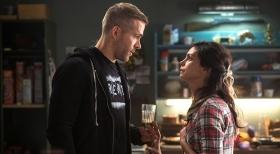 On the verge of personal happiness with his love Vanessa (Morena Baccarin), Special Forces soldier turned mercenary Wade Wilson (Ryan Reynolds) is tragically struck down with an aggressive and terminal form of cancer. When Wilson takes up a mysterious stranger's offer for a chance to recover via an experimental procedure, Wilson is subjected to horrendous torture in order to awaken a genetic mutation in his cells. While the ordeal successfully fights off his cancer, it also leaves him horribly disfigured. With nothing left to fight for, Wade takes up the alter ego of Deadpool and tracks down his malicious benefactor to unleash his especially sadistic blend of revenge.
The success of Deadpool can be attributed largely to star Ryan Reynolds, first-time director Tim Miller, and screenwriters Rhett Reese and Paul Wernick, who've battled for years to get the film to the screen as a labor of love. They've produced a subversive, whip-smart film which not only isn't afraid to revel in self-deprecating humor, as it eagerly breaks rule after rule.
The budget doesn't allow the film to revel in the same degree of digitally enhanced large screen battles as its compatriots; that's not what Deadpool is, or what the film was aiming for. The show is even clever enough to wear its limitations as a badge of honor, informing some clever running gags which are delivered with a wink and a nod. It's a shame that the band has broken up for the inevitable sequel, but I've no doubt that incoming director David Leitch won't mix up the winning strategy too much.
Crass it may be, Deadpool is one of the most entertaining, frequently hilarious films I've seen in recent times, with courage to do things a little differently that should be applauded - but not quickly replicated.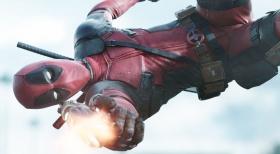 Video
Deadpool is presented in its original widescreen aspect ratio of 2.39:1, mastered to a 66GB dual layered Ultra HD disc.
As with many modern blockbusters, the vast majority of Deadpool was shot on the Arri Alexa digital camera at 3.4K resolution, with visual effects rendered at 2K, before all being assembled in a 4K master digital intermediate. As such, the film isn't quite true 4K, but it's a damn sight close.
Comparing to the HD Blu-ray that's included reveals a tangible upgrade with some subtle (and not so subtle) improvements in regards to sharpness and color, but as usual, it's the HDR-10 pass which is responsible for the most obvious enhancement. For a film that's big on bold primary colors, (most noticeably in Deadpool's red leather suit) there's a big upgrade to the saturation, with the format's wider color gamut introducing more gradations.
Deadpool isn't exactly what you'd call an attractively shot film, with most of the exterior scenes shot in cloudy, overcast conditions and at times the resolution bump highlights some of the more obvious CG effects at times, accentuating Deadpool's low budgeted film origins. Still, the 4K presentation consistently punches well above its weight and is likely the best you'll ever see the film in a home environment.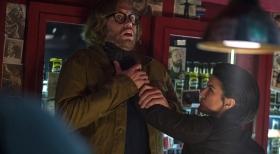 Audio
Deadpool is presented in Dolby Atmos, with an embedded Dolby TrueHD 7.1 'core' for older audio receivers.
Besting the capable DTS-HD Master Audio 7.1 track on the HD Blu-ray, the 4K disc clearly one-ups with the inclusion of a 3D object based Dolby Atmos audio track. In short, it's awesome. But if you want a bit more of a description, here goes.
There's nothing subtle about anything in Deadpool's audio track, but for a superhero movie (albeit one that has more comedic quips and dialogue than the norm) that's pretty much what you expect, and from the stunning opening sequence you just know you're in for a treat. Suffice to say; this is an aggressive track which situates effects in every possible channel, with some excellent split rear usage, deep bass, and some nice height channel information if you're equipped to decode the additional Atmos data.
Overall, this is an impressive track which, much like the film, is fun and unabrasive.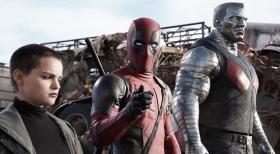 Extras
To maximize the available space for the best 4K presentation, the UtraHD disc only includes the audio commentary tracks, with the rest of the features housed on the HD Blu-ray disc. Let's jump in.
Actor/Producer Ryan Reynolds and Screenwriters Rhett Reese and Paul Wernick front the first of the Two Audio Commentaries, while Director Tim Miller and Deadpool Co-Creator/Comics Artist Rob Liefeld host the second. As you might imagine, Reynold's track is perhaps the more enjoyable of the two, with frequent jokes and obvious love for the source material, but Miller's track is perhaps more informative for you budding film-school fans.
The five-part, 80-minute-long From Comics to Screen... to Screen documentary is a great behind the scenes look at the creation of the film, with a depth that we rarely see anymore and delves into many of the moving parts of making a modern action film, including the wider Deadpool/ X-Men mythos.
The 20 minutes of Deleted Scenes (with optional Tim Miller commentary) predominantly consists of alternate takes of footage, but also includes a few new scenes which are interesting to see once, but were rightly excised from the final cut.
The Gag Reel compilation is not as hilarious as I was hoping but does show a bit of on-set levity, while the Deadpool's Fun Sack houses a bunch of assorted odds and ends, such as interview snippets and promotional material over its 24-minute run time.
Finally, the Gallery section houses some storyboard, concept art and costume shots and is no doubt interesting for those who like such things, but I've never really cared an awful lot.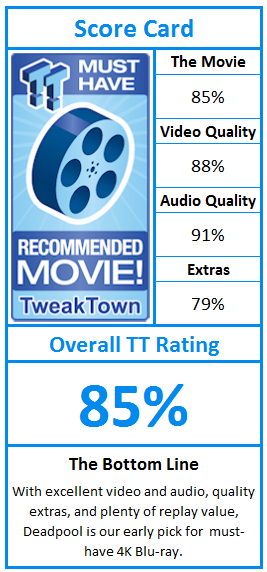 PRICING: You can find products similar to this one for sale below.

United States: Find other tech and computer products like this over at Amazon.com

United Kingdom: Find other tech and computer products like this over at Amazon.co.uk

Australia: Find other tech and computer products like this over at Amazon.com.au

Canada: Find other tech and computer products like this over at Amazon.ca

Deutschland: Finde andere Technik- und Computerprodukte wie dieses auf Amazon.de
We openly invite the companies who provide us with review samples / who are mentioned or discussed to express their opinion. If any company representative wishes to respond, we will publish the response here. Please contact us if you wish to respond.