ASUS ROG G701 17.3inch Overclockable Gaming Notebook Review
ASUS's ROG G701 17.3-inch 1080p overclockable gaming notebook goes under the spotlight as we see what this beasty product can do under our tests.
Published Mon, Sep 12 2016 5:10 PM CDT
|
Updated Thu, Jul 30 2020 4:20 PM CDT
Rating:

92%
Manufacturer: ASUS
Introduction, Specifications, and Pricing
At Skylake launch, Intel introduced two new mobile processor lines; mobile Xeons and overclockable mobile processors. Today, I take a look at ASUS's G701 gaming notebook equipped with an overclockable mobile Core i7 CPU, the i7 6820HK. Now, for a notebook to be considered a gaming product, it must also carry a discrete graphics processor. In the case of the G701, a NVIDIA GTX 980M is used. While it is true that the 980M is no longer king since the launch of the GTX 1000 series mobile graphics processors, this notebook is still very capable of rendering high frame rates at a slightly lower cost since the GTX 980M is no longer NVIDIA's most powerful mobile GPU.
The G701 is a 17" notebook, and while I have reviewed a lot of 17" notebooks, this is the first one that uses an FHD (1920x1080) panel instead of a UHD (3840x2160) panel. While some might consider that a negative, I do not consider it as a weakness. In fact, a 17" panel is not that big, and 1080p is more than enough pixels to produce a worthwhile gaming experience. The G701 I am looking at today is equipped with a 1TB RAID 0 array based on two 512GB Samsung SM951 M.2 x4 PCI-E 3.0 SSDs. The super-fast storage coupled with the overclockable mobile processor and high-end mobile gaming GPU should produce a very powerful mobile gaming system. Let's take a look.
Specifications
Like most notebooks, the G701 comes in many different configurations. However, they will all use the i7-6820HK processor with 4 cores and 8 threads. The processor runs at 2.7GHz base frequency with a 3.6GHz Turbo, and 3.8GHz if you overclock it. Our unit uses a GTX 980M with 8GB of VRAM, two 512GB Samsung SM951 M.2 SSDs in RAID 0, and an Intel dual-band Wireless-AC 7265 Wireless AC and Bluetooth card. The panel is a 17.3" LED FHD (1920 x 1080) anti-glare panel with 72% NTSC with wide view technology. The notebook is a little heavy at 7.9lbs. It's also not small at 17x12x13" (WxDxH).
The CPUz screens show our unit with an overclock. The overclock was configured through ASUS's software in Windows and applied upon reboot. Our G701 has an immense 64GB of DDR4 running at 2400MHz. The unit also has Thunderbolt 3, a refined audio DAC, and a 6-cell 93 Whrs battery. To power all of this, ASUS provides a 230W power adapter.
Pricing
The G701 comes in many different forms; ours costs roughly $3200. The price should drop as the GTX 1000M series mobile GPUs become more widespread.
Physical Overview
The box is sleek and has decent styling. The box features a picture of the notebook and has a handle for easy carrying.
There are not too many accessories. The package includes a SICA gaming mouse, the power brick, AC power cord, manual, lint free cloth, and Velcro cable ties.
The power supply is from Delta Electronics. It is rated 19.5v and 11.8a for a total of 230 watts. The included ROG mouse is a nice touch; any real gamer will use a dedicated mouse for gaming.
The top of the unit uses some brushed aluminum or plastic that has the same touch characteristics. With the weight of the hardware, it makes sense to use lightweight plastics for the shell. The ROG logo and rear accent help improve the aesthetic appeal of the notebook. Two diagonal lines light up when the unit is powered on. The bottom of the unit has air intake vents, four large rubber feet, eight rubber caps for screws, and a window that shows some illumination of the hardware underneath.
The front of the unit is bare of ports, but there are two speaker slits. The rear of the device has two exhaust vents on either side and at the center is the DC power jack. The right side of the notebook has an RJ-45 LAN port, USB 3.1 type-C, Thunderbolt 3 (also type-C), mini-DisplayPort out, HDMI out, and a USB 3.0 charging port. The left side of the notebook has a Kensington lock slot, two USB 3.0 ports, microphone jack, headphone jack, and SD card reader. On both the right and left sides of the notebook are speaker slits.
The G701 has a full QWERTY keyboard with large keys. The keys don't have a rubber finish, but they do have red lettering, and they should stand up to modest wear and tear. There is a power button located in the top-right corner of the keyboard. The keyboard also has a full number pad with a ROG key.
There is a slew of macro keys to the right of a streaming key; they can be programmed through ASUS's software. The entire keyboard, or if you like just sections, will light up red if you like.
The touchpad has a soft to the touch surface and is one of the nicer ones I have encountered. The right and left click buttons are very large if you like that sort of thing. Status LEDs are also present but at the lower left-hand edge of the notebook.
The 1.2 MP HD web camera and two microphones produce a decent combination for chats.
Physical Overview Continued
The two stripes on the top of the unit light up orange, but it's hard to see unless the room is dark. There is a window on the bottom of the notebook that gives you a peek at the heat sink that cools the CPU and GPU; LEDs illuminate the inside of the unit.
The panel is attached to the notebook by two heavy-duty hinges. The panel only opens up about 100-110 degrees, which isn't too much.
To open the unit up you must remove the 12 screws on the rear of the notebook and two more located at the top of the notebook's rear end. The red PCB inside along with the heat sinks and blower fans is a nice sight.
Our sample came with all 64GB of memory, made up of four 16GB Apacer modules. Wireless AC and Bluetooth are provided through an Intel dual-band Wireless-AC 7265 M.2 card. Two Samsung SM951 512GB M.2 NVMe based SSDs produce the 1TB RAID 0 array. Two memory DIMMs and one M.2 drive are located on the other side of the PCB.
The G701 uses a heavy duty six phase VRM for the NVIDIA GTX980M and three phases for the i7 6820HK CPU. The LEDs that help illuminate the internals of the notebook are located below the heat pipes that connect the CPU, GPU, and VRM heat sinks.
The audio chips on the G701 are quite impressive for a notebook. While the Realtek ALC286 codec isn't very special, the two ESS chips are. The G701 uses an ES9016K2M 32-bit Hypersteam DAC rated at +122dB DNR and -110dB THD+N, and an ESS Sabre 9601K driver for the headphones. There is also a Texas Instruments TPA3110D2 amplifier. Overall, the audio hardware seen here is not common for notebooks and is impressive. The battery is an ASUS branded 8040mAh unit.
Software and BIOS
Software
ASUS's Gaming Center is where you will find a lot of ASUS's unique features, including overclocking. You can launch utilities from a small panel in the lower right corner. You are also able to control lighting and other effects.
The Gaming Center also allows you to disable the touchpad and control audio features. The notebook also has Macro keys, and you can customize them through Gaming Profile Settings.
Overclocking is done through the Turbo Gear Settings menu. You can increase the multiplier to 38x and control the BCLK. There are standard and extreme presets along with manual tuning. Once you choose your settings, a warning pops up and shows you how to recover if the overclock fails. After accepting the disclaimer, the system will restart and apply your overclock.
The MacroKey utility lets you link software applications to the keys. Sonic Studio II allows you to choose audio effects.
Sonic Radar II provides gaming specific effects customized per game. ASUS's GameFirst IV utility allows you to control network traffic.
ASUS's WebStorage application allows you to setup a personal cloud. ASUS's Live Update utility will automatically check for newer driver and software versions and allow you to update them simply.
ASUS Smart Gesture lets you customize the touchpad. ASUS USB Charger+ allows you to increase charging current at the designated USB port on the right side of the notebook.
When you first boot into Windows, ASUS's welcome application shows you around. ASUS also provides an On-Screen Display Utility.
BIOS
The BIOS on the ASUS G701 looks very basic, and it does not offer much over what you might expect from an OEM system. Overclocking has to be done through ASUS's Windows application. The 1TB RAID 0 array is already setup, and the OS is already installed. You won't need to enter the BIOS to have a solid experience with the notebook.
System Performance Benchmarks
CPU, Memory, and System Benchmarks
For the time being, I have combined the scores of notebooks and SFF (Small Form Factor) PCs since I do not have that many notebook data points and both types of systems tend to use the same mobile processors and configurations.
CINEBENCH 11.5
wPrime
AIDA64 AES and HASH
AIDA64 Memory
PCMark8 Home
Handbrake 4K and 720P Transcoding
WebXPRT 2015
The G701 is a very powerful machine with a very fast mobile CPU. Even without an overclock, the CPU turbos to 3.6GHz, producing some of the top scores I have seen. Many of the other mobile CPUs are also fast, and it's pretty much head to head between the 6820KH and 6700HQ.
Gaming Performance Benchmarks
3DMark11
UNIGINE Heaven 4.0
ResidentEvil 6
3DMark FireStrike
3DMark Cloudgate
Ashes of Singularity
GTA:V
Final Fantasy XIV
The NVIDIA GTX 980M is a very powerful mobile GPU, and great for 1080p (FHD) gaming. Frame rates were quite high compared to other GTX 980M systems, and you should be able to play almost any AAA title without issue.
System IO and Battery Performance
System IO Benchmarks
Internal Storage Read Test:
Internal Storage Write Test:
ixChariot Network Throughput:
The ASUS G701's RAID 0 array is blazing fast and produces the fastest storage results on our list. Network performance was also strong.
Battery Tests
The G701 uses a 93Whrs battery, but it does not last that long considering the powerful CPU, GPU, memory, and storage configuration.
Thermal Performance
Thermal Imaging
At idle, the G701 is quite cool. It does not get very hot, which makes it harder for my thermal camera to pick up a clear picture. While that's bad news for my camera, it's great news for the G701, since it won't get hot or loud when you conduct standard low-load activities.
The notebook gets warm at load, but not very hot. The cooling system does an excellent job of moving the heat from the CPU and GPU out through the rear. The fans did spin up, but they did not get very loud. I was very impressed by the cooling and noise performance of the G701, considering its included hardware.
What's Hot, What's Not & Final Thoughts
Here are key points about the G701.
What's Hot
Overclockable Mobile CPU: The Intel i7-6820HK is one very interesting CPU. Most people would consider overclocking a mobile CPU to be taboo since cooling is one of the most important aspects to facilitate a stable overclock. But with Skylake's low TDP and ASUS's solid cooling solution, it's not only possible but also useful. You can use the standard profile when on the go, and then set the system up to overclock the CPU when plugged in. That way you can have the best of both worlds.
1TB RAID 0 Array: Two x4 PCI-E 3.0 NVMe based M.2 drives in RAID 0? Don't mind if I do, and the G701 has it all setup out of the box. The blistering speeds and large storage space offered by the 1TB array facilitates a very speedy experience.
Integrated Audio: While the Realtek codec isn't anything special, the Sabre ESS dedicated DAC and driver chips along with the Texas Instruments amplifier produces excellent audio. Plug in your headphones and the G701 delivers an impressive audio experience for a notebook.
ROG Aesthetics: People love sleek looking products, and ASUS's ROG products are some of the sleekest. The G701 has two orange strips on its lid that light up and red LEDs under the keyboard. My favorite part is the window on the underside of the notebook where you can get a peek at the hardware within the beast since there are red LEDs under the heat sinks. The color theme and ROG trimmings are a nice touch.
Thunderbolt 3: ASUS didn't forget content creators and those who want the fastest in consumer connectivity. With Thunderbolt 3, you get the latest and greatest in type-C technology at 40 Gb/s.
What's Not
Very Heavy: The G701 isn't lightweight by any means, on the contrary, it's very heavy. Perhaps even too heavy to lug around with you everywhere you go.
No 2.5" Storage: The G701 does offer a 1TB RAID 0 array, but adding to that with more internal storage isn't going to happen. The only internal storage option is M.2, and there is no SATA connection for a 2.5" SSD or HDD.
Final Thoughts
The ASUS G701 is loaded with extremely high-end hardware. In almost every aspect, it's a direct competitor to most custom desktops. Its CPU is a top of the line mobile Intel Core i7 with overclocking support. Our unit came with 64GB of DDR4, a 1TB Samsung SM951 RAID 0 array, and an NVIDIA GeForce GTX 980M with 8GB of VRAM. The G701 is the crème de la crème of high-performance mobile notebooks, and can handle pretty much everything thrown its way.
While our sample came with a 1080p FHD display, you can get the G701 with a 4K UHD panel for even better resolution. While you can go for the 4K display, you should realize that 4K gaming isn't very easy for mobile GPUs, and 1080p is enough to experience beautiful graphics on a 17.3" panel.
The G701 isn't without its issues; battery life isn't that great, it's heavy, and can't take more than 1TB of internal storage. Still, I will say that the G701 is one of the most feature filled and powerful notebooks I have reviewed thus far, and with the new notebooks with the GTX 1000M series GPUs on the market, soon enough its high price should drop to something more reasonable.
Overall, if you want a super-fast, loaded, and sleek gaming notebook, then the ASUS G701 is well worth a look.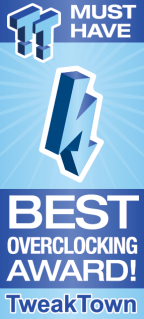 | | |
| --- | --- |
| Performance (including Overclocking) | 96% |
| Quality including Design and Build | 92% |
| General Features | 93% |
| Bundle and Packaging | 89% |
| Value for Money | 88% |
The Bottom Line: The ASUS ROG G701 notebook is a top performer in almost all categories, but you can also increase the performance by overclocking this fully loaded beast.
PRICING: You can find products similar to this one for sale below.
United States: Find other tech and computer products like this over at Amazon.com
United Kingdom: Find other tech and computer products like this over at Amazon.co.uk
Australia: Find other tech and computer products like this over at Amazon.com.au
Canada: Find other tech and computer products like this over at Amazon.ca
Deutschland: Finde andere Technik- und Computerprodukte wie dieses auf Amazon.de
We openly invite the companies who provide us with review samples / who are mentioned or discussed to express their opinion. If any company representative wishes to respond, we will publish the response here. Please contact us if you wish to respond.
Related Tags