AKG by HARMAN N60nc Active Noise Cancelling Travel Headphones Review
AKG by HARMAN's N60nc headphones are poised as the perfect travel companion with quality active noise cancellation. Let's see how it performs.
Published
|
Updated Tue, Nov 3 2020 6:58 PM CST
7 minute read time
TweakTown's Rating: 90%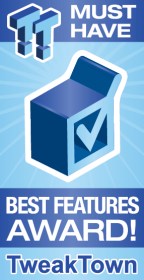 The Bottom Line
The strong noise cancellation of the AKG by HARMAN N60nc headphones is backed up by amazing bass response and a complete package of accessories.
Introduction
Designed as a perfect travel companion for any short or long distance commuter, the AKG N60nc offers an active noise cancelling solution among a sea of passive cancellation competitors.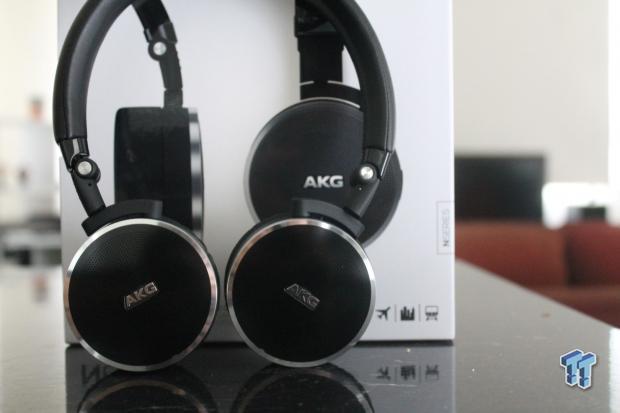 While it features a foldable and minimalistic design, I'm here to look at the price point, sound quality, build quality and endurance of the product, all quite relevant when looking at your next travel companion.
While the AKG name usually carries exceptional sound, I'll be analyzing the package as a whole in this review, with there being much more than pure music prowess that is needed to make an excellent product in this case.
Specifications
While small in structure, the AKG N60nc pushes out a respectable frequency response of 10Hz - 22kHz, it's rated at an impedance of 32 Ohms, and further comes carrying a sensitivity of 123 dB. This frequency rating shows us that this headset may be tailored towards the lower-end of the sound spectrum, with many competing headsets being rated at 20hz - 22kHz or similar.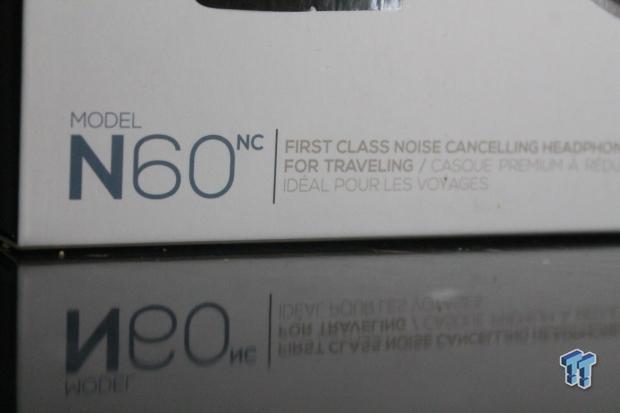 While this product carries a small battery to allow for 30 hours worth of active noise cancellation, connection to your device is provided solely through the 2.5mm to 3.5mm cable. Braided in design, this cable provides a 2.5mm connection to the headset and a 3.5mm 3-ringed (4 pole) connection to any device.
With a body constructed of aluminium, this headset is designed to be strong and light, weighing in at 150 grams. The earcups and headband are both made of leather with a metal interior for structural purposes.
The included cable comes with an in-line control unit that allows for you to change or pause songs when using a mobile device, further carrying a microphone for calls if need be. The charging cable plugs in through the same 2.5mm port as for audio, offering a USB-to-2.5mm design that functions fine with USB 3.0 computer ports - whereas some other products do not.
Pricing & Availability
Priced at around $339 with free shipping from Amazon at the time of writing, this travel companion is certainly right near the top of the travel audio list. For this kind of price point, any consumer is going to expect not only high-quality sound, but also substantial travel accessories, sturdy design, and supreme comfort.
What's in the box?
Travel audio must come with an excellent set of accessories to fully sell the 'experience', with the N60nc passing this subject of scrutiny with flying colors. That's not even saying that it is particularly hard to include some helpful accessories in a travel package, it should be mandatory for any company wanting to enter this field.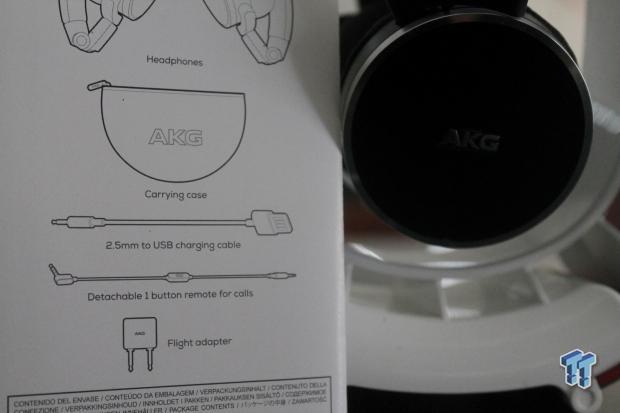 Within the box, you will find the headset itself, with the earcups wrapped up tightly in plastic and surrounded by a large amount of padding. Besides the expected user manuals and warranty information, this product comes packed with many goodies that you will enjoy.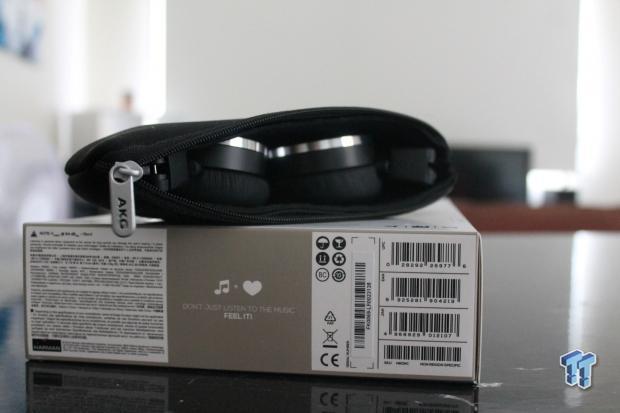 First up is the 2.5mm-to-USB charging jack, sitting bundled with the (1.2m in length) 2.5mm-to-3.5mm audio cable. Another handy addition is the sturdy aircraft adapter, useful for anyone travelling long distance. Lastly is the plush carry pouch, a little small in design, but it's just big enough for you to slide the folded headphones and cables within.
While I mentioned that the carry pouch is a little small, that is going to set the theme for this review - small. 'Small' carries along to the 1.2m audio cable, something that I wish was a little longer for those fiddly plane trips, even if AKG could have thrown in a slightly longer cable (say, 1.8m) so users can choose between the two. The other thing that's quite small is the charging cable. It's 2.5mm-to-USB, so there's a minuscule chance that you'll have one lying around that's longer, which means that you're not only stuck with the limited provided option but losing it is going to cause a lot of pain and drama.
While the accessories are small, they're still quite useful and are all extremely well crafted, suiting the styling and sturdiness of the headphones themselves.
Let's dig deeper
This headset is extremely compact, allowing users to fold it up when not in use and slide it away in travel bags or sit it on small shelves. Sometimes this can create issues in use, with the earphones swivelling in multiple directions and a plethora of hinges meaning that the headset can become quite cumbersome in use and flap or fold around when you're trying to use it. This doesn't seem present with the N60nc, causing me no issues in the pack-down period or while in use.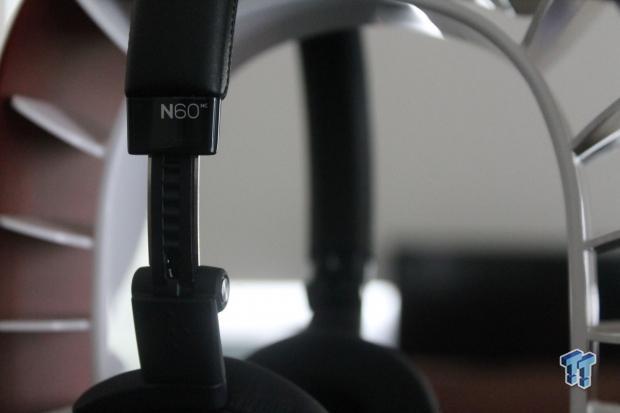 The minimalistic and on-ear design will create problems for those who don't like pressure on their heads, though, as it uses some clamping to ensure that they stay in place. This caused my ears to become a little hot, and extended use will make them tender. This did ease up over time, but it's something that you should know while in the 'teething period'. The cable only connects to one side of the headphones which is a little disappointing, but I presume it's necessary due to the battery located within.
The N60nc, in my opinion, looks great and feels quite good to use. While 150 grams is slightly weighty for some travel headsets, it's necessary due to the aluminium construction and internal battery. The design, durability, and features outweigh this negative. Speaking of durability, the aluminium reinforced headband, strong hinges, and reliable headset adjustment mechanism means that this product should provide you with quality sound for many trips to come.
It's Time for Tunes
Loading up a variety of music for this device, I've made sure to pick a broad range of tracks to fully test what this product has to offer. When I'm travelling, the music will change depending on my mood and where I'm going, meaning that if I'm going to personally purchase a product like this, especially at this price, it's going to have to handle most music very well.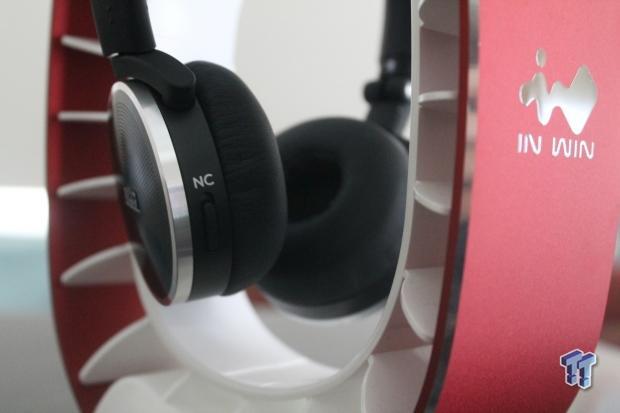 Starting off with the harder side of life, I was instantly impressed with the big sound that this tiny package had to offer. It handled Audiofreq's reverse bass pumping track 'Warcry' (linked below) extremely well, resonating each hit of bass with precision and class, never missing a beat. This is a testimony to what I mentioned in the specifications section, with the N60nc offering a larger range on the lower-frequency side of things, I came to expect this kind of performance.
Now that's not me saying that I'm some wizard or that I even expected such sound out of this product, with many travel companions offering tuned-up bass that ends up washy, muffled, and overpowering.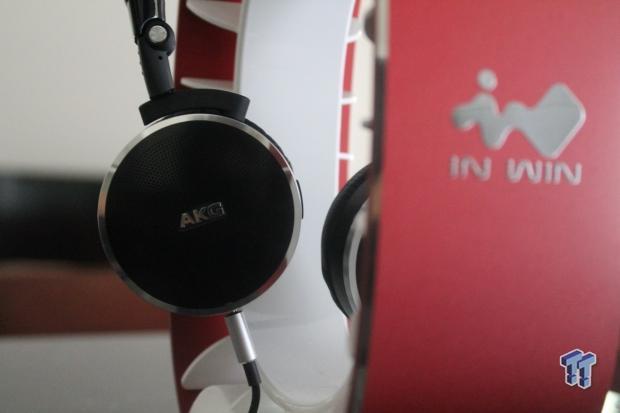 Moving to softer songs like those from Pink Floyd showed me where this product ultimately falls, mid-range. While the introduction to 'Wish You Were Here' sounded crisp and amazing with the soft guitar solo resonating well, it was when the vocals hit that I was a little concerned. The mid-range of this headset is the only sound negative I can find here, making Roger Waters' voice sound a little dull and muffled, detracting from the overall experience.
Now, while the mid-range is a little flat, that doesn't mean that the overall performance of this product is bad by any means. This product performed quite well across any genre that was thrown at it, meaning that I can truly class it as offering an all-rounder experience. However, no person, product or thing can master absolutely everything flawlessly, with the mid-range being where the AKG N60nc lacks.
Turning on the active noise cancellation gives you a split second of volume increase as it activates, something that's worth watching out for if you have sensitive ears. Besides this, it works quite well - knocking on my desk with no music playing, and the noise cancellation off and on makes an easily audible difference, something surreal for anyone new to this type of technology.
Some of the music I tested this product with included:
What's Hot
The accessories: They're well-built and cover what you need for such a product.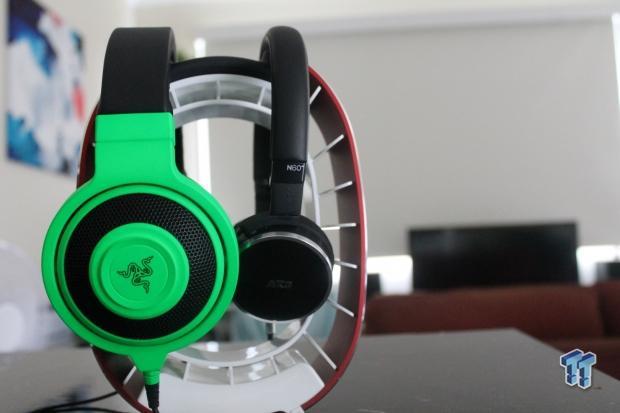 The absolute power: This headset puts bass in a headlock and simply won't let go, sounding fantastic with any hard-hitting track.
The design: While portable, this headset isn't flimsy and doesn't feel cheap. It will last you for many international or local trips to come.
What's Not
Washy mid-range: The mid-range can sometimes sound a little washy, bringing in the only sound-related downside.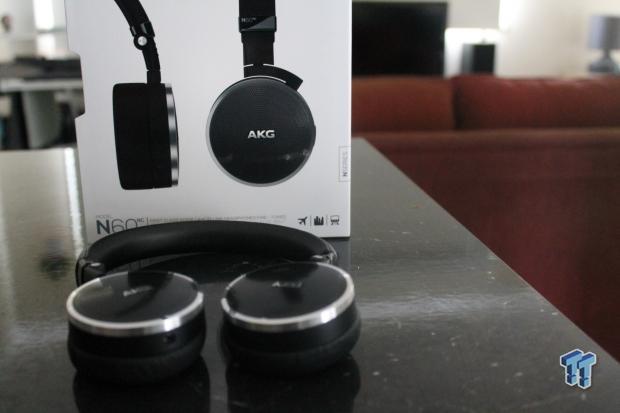 Charging cable: While it's great that the product uses a single port for all purposes, 2.5mm-to-USB isn't common. It can be hard to replace, and the provided cable is quite short.
Clamp it up: The N60nc clamps when first in use and can cause your ears to become hot.
Final Thoughts
This headset looks as good as it performs, further offering a thin and minimal product while allowing for strength through great design. The aluminium frame and reinforced accessories mean that the AKG N60nc will last you for many trips to come.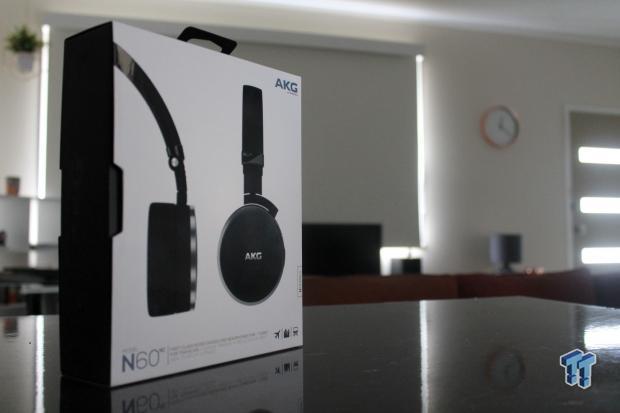 Slightly let down by the flat mid-range sound and weird charging solution, this headset is good enough to become my full-time travel companion, despite its niggling downfalls. Is this product for you? That depends on your budget. These headphones are quite expensive, but for lovers of powerful and bass filled music like me, they're great.
Chris' Test System Specifications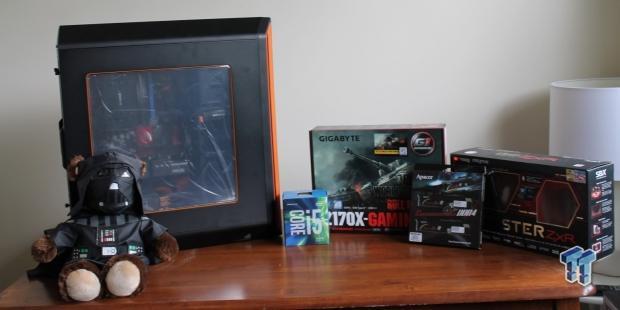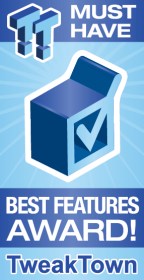 | | |
| --- | --- |
| Performance | 87% |
| Quality including Design and Build | 90% |
| General Features | 95% |
| Bundle and Packaging | 90% |
| Value for Money | 86% |
The Bottom Line: The strong noise cancellation of the AKG by HARMAN N60nc headphones is backed up by amazing bass response and a complete package of accessories.
PRICING: You can find products similar to this one for sale below.

United States: Find other tech and computer products like this over at Amazon.com

United Kingdom: Find other tech and computer products like this over at Amazon.co.uk

Australia: Find other tech and computer products like this over at Amazon.com.au

Canada: Find other tech and computer products like this over at Amazon.ca

Deutschland: Finde andere Technik- und Computerprodukte wie dieses auf Amazon.de
We openly invite the companies who provide us with review samples / who are mentioned or discussed to express their opinion. If any company representative wishes to respond, we will publish the response here. Please contact us if you wish to respond.