ARCTIC P614 BT Bluetooth 4.0 NFC Headphones Review
Designed with premium sound and portability in mind, the ARCTIC P614 BT headphones offers you easy-to-use Bluetooth 4.0 and NFC connection options.
Published Thu, Feb 19 2015 9:17 PM CST
|
Updated Tue, Nov 3 2020 6:59 PM CST
Rating:

89%
Manufacturer: ARCTIC
Introduction, Specifications, Pricing & Availability
Setting a high standard as soon as the box was picked up, the ARCTIC P614 BT proudly states on the front cover that within the packaging you will find "premium Bluetooth headphones for avid music lovers." Fully-featured with soft leather ear cushions, Bluetooth 4.0 and NFC connectivity, and a stylish metal and leather exterior, can this product live up to expectations?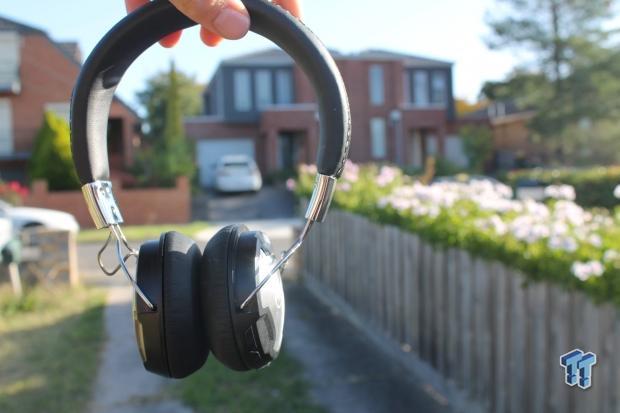 I've used a few Bluetooth headphones in my time with varying degrees of success. Generally, those with the word "portability" attached feel quite small and clumsy on your head, often trading off comfort for sheer size reductions.
The other main issue I'll be looking at is that of the microphone - on-board microphones on Bluetooth headphones (and speakers) have been extremely lacklustre in my experience, here's hoping ARCTIC's offering can rectify this issue.
Specifications
This mid-to-high range product is built on a Bluetooth 4.0 platform, also allowing NFC connectivity to any compatible devices. Although a little power draining, these Bluetooth headphones are rated for a massive 30 hours of playback time through the utilization of an internal 850mAh Lithium-ion battery.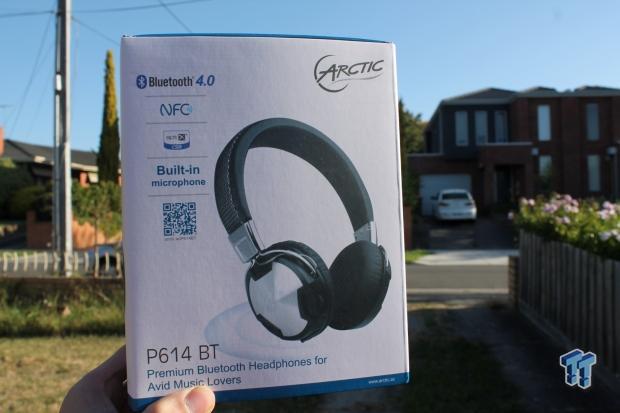 With an on-ear (Supra-Aural) wearing style, the P614 claims to utilize "enhanced neodymium drivers", offering you a frequency response of 20 Hz - 20 kHz, and an impedance of 32 Ohms. This is coupled with a -42dB +/- 3dB microphone sensitivity.
Rated at a tiny 142 grams (5 ounces), this product comes with your general accessories including a plush carry-pouch, a micro-USB charging cable and a manual coupled with their two-year limited warranty.
Pricing & Availability
As previously mentioned, the ARCTIC P616 BT is listed at a mid-to-high range price point of $89.99 RRP on their official website, however, it's currently on a sale until the end of March 2015 at Amazon for $42.99 with free shipping. This discount pushes the ARCTIC P616 further up our recommendation list as it's hard to trust a non-audiophile brand with offerings over the $70 mark.
What's in the box?
Featuring a standard yet short list of: a synthetic leather carry-pouch, micro-USB charging cable and user manual, it's missing one major addition that we'll touch on later - a 3.5mm jack and cable.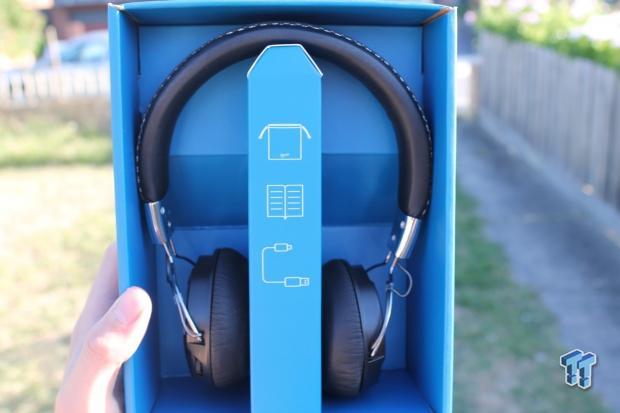 This product is well presented and can be very easily put back in the box for transport or sale later in life - something that many headsets don't do whatsoever. There's nothing more frustrating than completely ruining a box simply trying to free your headset from its deathly clutches.
PRICING: You can find the ARCTIC P614 BT - Premium Bluetooth Headphones for Avid Music Lovers for sale below. The prices listed are valid at the time of writing but can change at any time. Click the link to see the very latest pricing for the best deal.
United States: The ARCTIC P614 BT - Premium Bluetooth Headphones for Avid Music Lovers retails for $42.99 at Amazon.
A Closer Look & How They Feel
Let's dig deeper
So, where exactly does it sit? The product descriptions claim that it's a high-end and almost-audiophile grade and the RRP claims it's a little higher than the mid-range, but the current price-point suggests its much lower than both of the previous categories.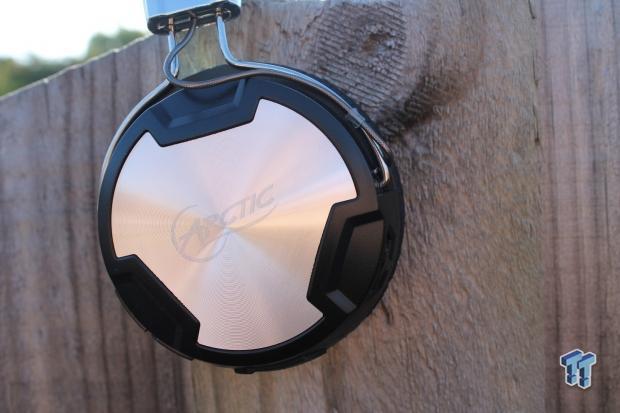 Using an on-ear design, I was immediately sceptical, often having quite uncomfortable, light, harsh and cheap-feeling Bluetooth headphones to test in the past - the ARCTIC P614 BT blew all of these out of the water. Not only is it comfortable on your head, but it feels solid, well built and light all at the same time. You won't get the lovely 'cupped head' feel that an expensive pair will give you, however, it's perfectly suitable as a travel companion.
Although it clamps a little tightly on your head, wearing this device for a few hours whilst writing this review didn't report back any 'hot ear' issues, however, it did make them a little sore. A quick adjustment (seeing them sit lower on my ears) removed this fact.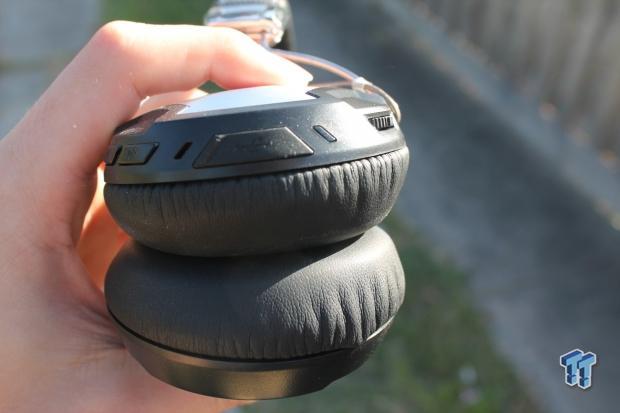 Where the ear cushions meet the main frame is an extremely common spot for headphones to break their internal cables and lose sound intermittently or completely. This product does it the smart way, as seen with many other offerings these days, by providing an external headset cable only for the small section between the end of the frame and where your ears meet the sweet, sweet tunes.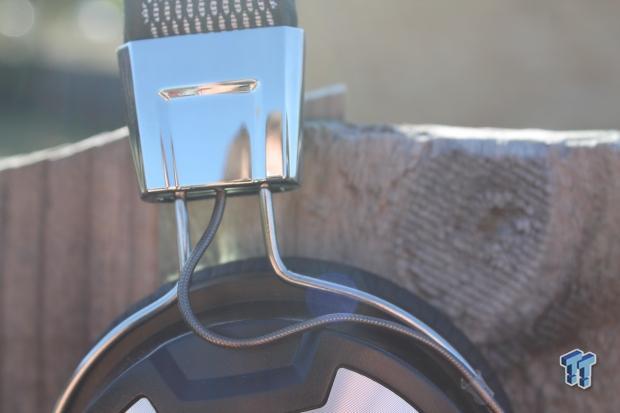 These headphones are also adjustable, however, on use it feels almost like you're going to rip the product in half just by doing so. But our main issue, as touched on previously, is that microphone.
I rang my girlfriend to test it out, and to put it simply, the microphone just isn't sensitive enough. If you've used online VoIP programs like Ventrilo, Teamspeak or Mumble before, you would have likely come across people who use the 'voice activated' settings on their system - this means that every time they talk, the computer will sense it, turn on their microphone transmission, and send it to all who will listen. Set your threshold too high (like what is seen with these headphones) and you'll end up cutting off the start and end of every sentence.
To put it more in perspective, instead of the person on the line hearing "Hello, how are you?" they will instead hear "-llo, how are y-"? Frustrating for sure and it adds the P614 BT as yet another Bluetooth product where the included microphone is practically useless.
The leather ear cushions also do a great job of muffling exterior noise, along with maximum-volume music not leaking too much into your surroundings - this means that screaming children on flights won't bother you too much.
What's our main issue with the product? No 3.5mm support! Sure, it's designed for portability and with Bluetooth/NFC operations in mind, but what if you want to use it with your non-Bluetooth iPod, with your home PC in an emergency or even quickly plug it into a friend's laptop?
Sure, 3.5mm AUX support isn't the be-all-and-end-all and doesn't nullify this product completely, but I feel it's such a simple addition and can be very useful in various situations that it should be included for sure. Even if it adds $3 or so to the retail price, so be it.
The Listening Experience - On the road again
Pumping beats
I listen to an extremely wide variety of music - lately I've been getting in a lot on the rap game along with extending my love for hardstyle. Thankfully both of these have one main thing in common - Bass!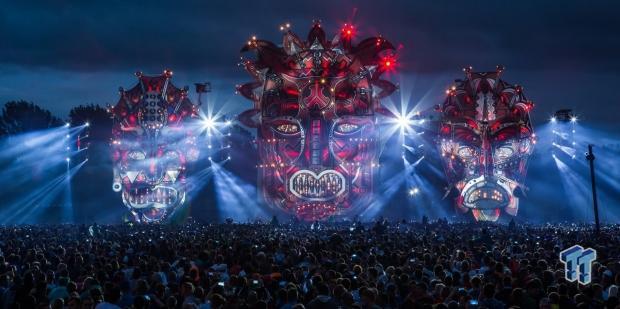 Listening to some hammering reverse-bass thanks to Audiofreq's Warcry, this headset performed extremely well. The same was to be said for something a little more melodic like Down Down by Noisecontrollers, which features a lot more mid and treble sounds to help test out the full range. There were a few small parts where the sound was slightly muffled, but for $42.99 (at the time of writing), I have seriously never tried a headset even close to this quality, let alone better.
Even putting this device on my friends head and pumping the volume to 100%, not only did they agree that quality was crisp, but there was next-to-no sound-leak whatsoever. Meaning not only will your beats not annoy other public transport commuters, but their screaming children won't annoy you either.
Mellowing out
Jumping over to the other side of the scale, I fired up Spotify and launched my playlist titled "Chill out, Man." Filled with some of my favourite bands and solo artists like Pink Floyd, Chet Faker and Rufus, the ARCTIC P614 BT blew my expectations out the water, yet again.
Now you're not going to get the same experience as a $200 pair of AKG cans, but for sub-$50, I'll say it again - I've never heard anything come anywhere close to the quality that these put out for the price.
As for distance ratings, I was able to walk out of my house and 10 feet up my driveway before I encountered any kind of stutter in music - alongside even being able to walk to my kitchen and grab a glass of water with my phone still being paired, sitting on my desk and playing music.
What's Hot, What's Not & Final Thoughts
What's Hot
The sound quality: $42.99 pushing out $120 worth of sound quality? Yes please. Punchy bass and clear treble? Yes please. These headphones? Yes please!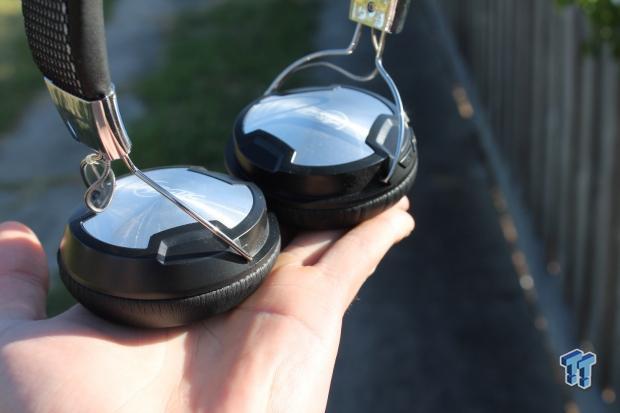 Comfort in the long-run: Although sceptical about the on-ear design, these headphones perform quite well in the comfort department for any extended travel you may embark on.
Price tag: Once again, a $42.99 product that looks, feels and sounds $120 - you can't go wrong.
The wiring: It was very smart of ARCTIC to place part of the headphone cable outside the device, you will thank them in the long-run.
What's Not
No 3.5mm connection: If only this could be included, these headphones would be even more useful.
Microphone: The microphone sensitivity is not strong enough and causes issues.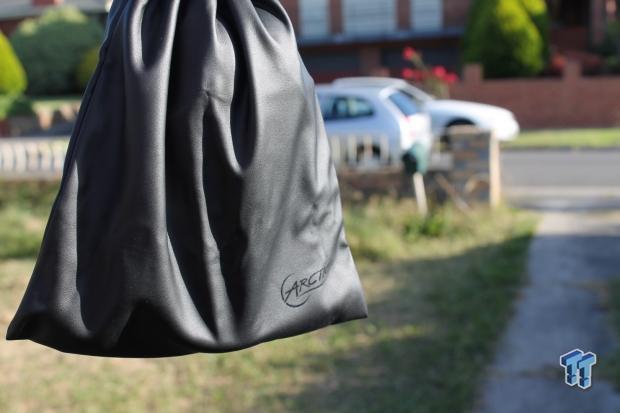 Ear cup size: Depending on the size of your ears, the small ear cups might annoy you slightly.
Final Thoughts
Sceptical at first, I've tried and tested quite a few Bluetooth and NFC headsets in my time. Providing 30 hours of playback, a synthetic leather carry-pouch and a fancy-looking exterior drew me in originally to this device, then I put it on and it blew me away.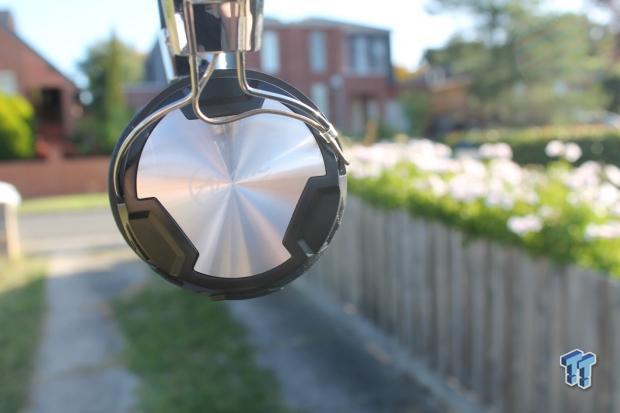 For $42.99 (until the end of March 2015), we can barely find any reasons for you not to buy this product. It sounds great, feels comfortable, it's sturdy, durable and also very easy to clean and keep maintained due to the flat ear cup design. If we had a more sensitive microphone on offer, we'd basically have a perfect product, but that let's things down. We also would have preferred to see a 3.5mm audio connection, and while not a deal breaker considering the sound quality and price, it's something to consider.
Please excuse me while I lay in bed and zone out to Pink Floyd - Shine on your Crazy Diamond using my new ARCTIC P614 BT headphones.
PRICING: You can find the ARCTIC P614 BT - Premium Bluetooth Headphones for Avid Music Lovers for sale below. The prices listed are valid at the time of writing but can change at any time. Click the link to see the very latest pricing for the best deal.
United States: The ARCTIC P614 BT - Premium Bluetooth Headphones for Avid Music Lovers retails for $42.99 at Amazon.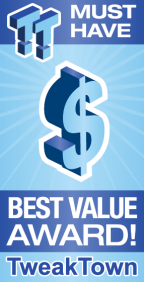 | | |
| --- | --- |
| Performance (audio quality) | 95% |
| Quality including Design and Build | 90% |
| General Features | 82% |
| Bundle and Packaging | 85% |
| Value for Money | 95% |
The Bottom Line: Bluetooth, NFC, durable, amazing sound quality and $42.99 (until end of March). I shouldn't need to say any more - these headphones are amazing for their price.
PRICING: You can find products similar to this one for sale below.

United States: Find other tech and computer products like this over at Amazon.com

United Kingdom: Find other tech and computer products like this over at Amazon.co.uk

Australia: Find other tech and computer products like this over at Amazon.com.au

Canada: Find other tech and computer products like this over at Amazon.ca

Deutschland: Finde andere Technik- und Computerprodukte wie dieses auf Amazon.de