Patriot Viper 3 PC3-15000 8GB Dual Channel Memory Kit Review
We check out the new competitively priced Viper 3 RAM kit from Patriot and see what it can do.
Published Fri, Nov 2 2012 12:45 AM CDT
|
Updated Tue, Nov 3 2020 7:01 PM CST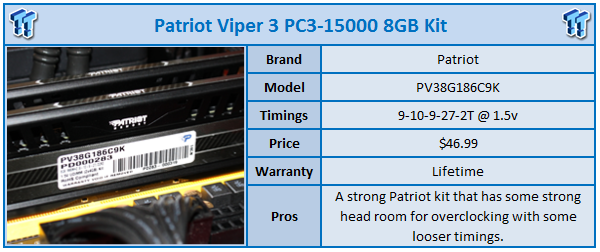 The other week we got to look at the new Intel Extreme Masters Memory Kit from Patriot, and while the default 1866MHz DDR didn't feel very "Extreme", we found ourselves impressed with what the kit was able to do when it came to the overclocking side of things.
Jump forward a few weeks and we get a chance to look at the new Viper 3 series based kit which we first saw at Computex 2012 earlier in the year. The Viper name isn't a new one to us. For a while now we've seen the Viper Xtreme series from Patriot and always found ourselves impressed with what they did with the series.
What we love about the Viper Xtreme series is the quality of the heatsink. We've always considered it as one of the best heatsinks on the market. With some serious weight and an awesome look, it's done a good job of standing out. Today, though, the Viper 3 series comes in a little less serious.
While the Viper Xtreme series goes to speeds of 2400MHz DDR, the Viper 3 only goes as high as 2133MHz and the particular kit we're looking at today is a PC3-15000 kit which translates to 1866MHz DDR; a speed that is attractive to people who don't want anything too insane.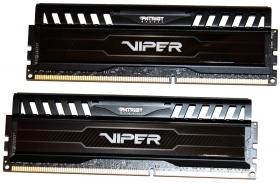 Before we get into the specification side of things, let's take a quick moment to have a closer look at the kit itself. The first thing we notice is just the pure sexiness that comes from the kit in the black on black setup that Patriot has got going on. So often we see companies offer an awesome looking heatsink and then ruin the overall look of the kit with the very bland green PCB that we see on so many kits. It's great to see that Patriot have opted for a black PCB here, especially when they've gone with a black heatsink. Others please take notice!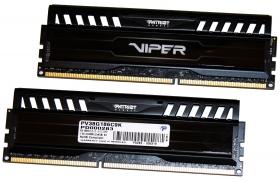 Turning over one of the modules we can see what's going on with each side. Both have the Patriot logo across the top while one has the Viper logo in the middle. The other side sees a sticker that gives us the model and a run down on what exactly we're dealing with.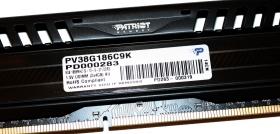 Moving in closer to the sticker we can see we're dealing with an 1866MHz DDR dual channel kit which we mentioned earlier. The timings come in at 9-10-9-27 and you can see only 1.5v is needed for the kit to run at that speed. As for the size you can see the kit consists of two 4GB modules to make an 8GB kit.
With the kit looked we got into the BIOS with everything up and running. Straight away we loaded the XMP Profile for the kit and just as you'd expect we ran into no problems since we're dealing with an 1866MHz DDR kit. With that done we found ourselves in Windows ready to find out how performance is at stock settings.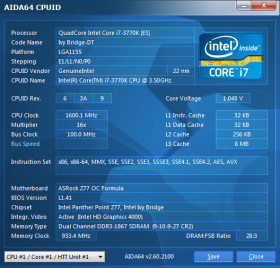 Under AIDA64 we ended up with Read / Write numbers of 20,701 MB/s / 20,105 MB/s, Copy speed of 22,765 MB/s and latency of 37.6ns. Looking at the numbers they line up just as you'd expect. They're a little stronger than the IEM Viper 3 kit we looked at thanks to the slightly more aggressive timings.
As always, though, what we want to do next is see how the overclocking side of things go. Heading into the BIOS we start to adjust the memory divider while leaving the timings at AUTO, hence letting our ASRock Z77 OC Formula motherboard do what it wants with them.
Moving up one step at a time we go through our memory dividers till our system no longer boots. Once we've hit the highest working divider we then move to the BCLK side of things to do some final tweaking. After the 2400MHz DDR divider was the point where we could no longer boot.
Jumping back to the 2400MHz DDR divider we then move onto the BCLK moving up .5 at a time. We ended up getting into Windows without any problems at 102, after that we had stability issues. This resulted in the RAM running at 2244MHz DDR. As for the timings, with everything set to AUTO, the ASRock Z77 OC Formula has loosened them up to 11-12-11-32-2T which can be seen in the below image. On the voltage side of things we manually set that to 1.7v which is the maximum we'd recommend on any kit of RAM these days.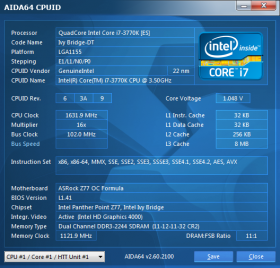 Under AIDA64 we ended up with Read / Write numbers of 22,327 MB/s / 20,943 MB/s, Copy speed of 24,629 MB/s and latency of 35.3ns. Compared to our default timings you can see across the board we've got a nice boost in overall performance along with a reduction in overall memory latency.
With performance looking good we headed back into the BIOS one more time to increase our CPU speed and give ourselves a little bit more performance for nothing. With the RAM speed and timings left the same, we moved our CPU multiplier to 46x. With the 102 BCLK that brings our total CPU speed to 4691MHz.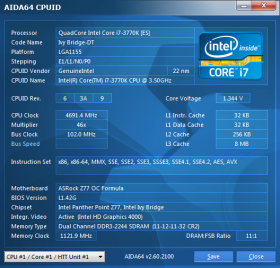 Under AIDA64 we ended up with Read / Write numbers of 24,046 MB/s / 24,153 MB/s, Copy speed of 27,582 MB/s and latency of 33.9ns. Again across the board you can see a nice little boost in performance thanks to the increased bandwidth offered by the higher clocked CPU.
Like the IEM kit that we saw the other week, the new Viper 3 1866MHz DDR CL9 kit is a strong one that begins to look even better when you bump up the voltage and loosen the timings. As always, the speed you achieve is going to be a combination of the kit you get and the quality of your CPU's Internal Memory Controller.
What's really attractive about the kit, though, is the $46.99 price tag. For many people 8GB continues to be plenty of memory and when 1866MHz DDR is also a sweet spot as it's not a speed any CPU should have trouble with. Once we start moving over 2133MHz DDR you can start to run into problems depending on the quality of the IMC on your processor.
There's really not much we can complain about when it comes to this kit. The only thing we would probably note is that the heatsink quality isn't as strong as the more expensive Viper Xtreme series. Considering the price point that the Viper 3 series hits along with the fact that it's also below the Viper Xtreme series, though, we're not surprised.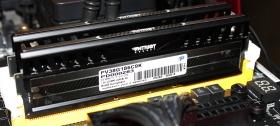 If you're after a RAM kit that comes in at a good price, offers headroom for overclocking, gives strong out of the box performance and just all around looks great, then this is an absolutely fantastic option. Patriot as always has put together a really nice kit that looks awesome thanks to the black on black option they've gone for.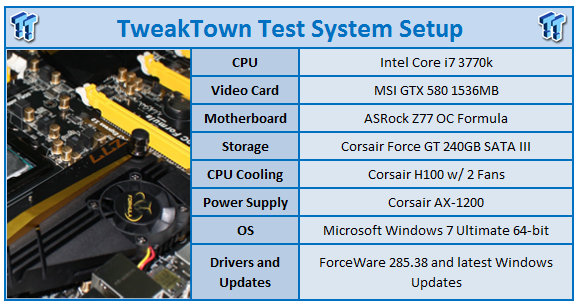 PRICING: You can find products similar to this one for sale below.

United States: Find other tech and computer products like this over at Amazon.com

United Kingdom: Find other tech and computer products like this over at Amazon.co.uk

Australia: Find other tech and computer products like this over at Amazon.com.au

Canada: Find other tech and computer products like this over at Amazon.ca

Deutschland: Finde andere Technik- und Computerprodukte wie dieses auf Amazon.de