Cooler Master has been in the game for a long time, making some of the most impressive gear for your PC out there. I personally recall my first experience with CM was a lovely all aluminum case with a tachometer on the front for system voltage, which at the time was so cool and made the system really stand out.
Turn the clock forward six or seven years and CM have branched out into the world of PC audio with their subsidiary brand CM Storm. And today we are looking at the Sirus 5.1 gaming headset to start out with. And if it's nearly as good as our past experience with CM, look out.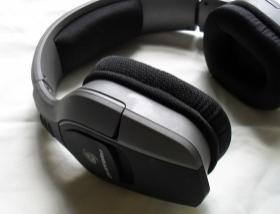 The Sirus gaming headset is a fully fledged 5.1 offering (a "True 5.1" offering as CM promote it as) with the unusual option of being able to use your own 5.1 outputs or the supplied built-in sound card which exists inside a small sturdy control module. This module includes rather stylish red LEDs which indicate what's happening in terms of volumn and so on.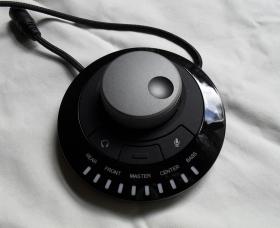 So from the outset it can be seen that the Sirus is quite the serious (pun intended) headset offering a whole lot of quality materials and flexibility built into one single package. But in what ways can Cooler Master really make this headset stand out from the very large crowd of competitors that have built to breaking point over the last year or so? Let's find out.
Specifications
Headphones:
Channel: True 5.1 surround sound
Driver: F/R/C: 30mm Sub: 40mm
Impedance: F/R/C: 32 Ohms Sub: 16 Ohms
Transducer principle: Dynamic closed
Ear coupling: Circumaural
Ear cushions: Detachable micro fiber
Sensitivity: >105dB
Frequency Response: 10Hz - 20,000Hz
Distortion: Less than 1%
Microphone:
Pick-up pattern: uni-directional
Frequency Response: 100Hz - 10,000 Hz
Impedance: 2.2k Ohms
Sensitivity: -46 dB ±3dB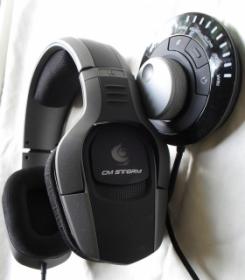 Taking a look at the technical specs now and the first thing that we notice is the choice to use a smaller 40mm driver, rather than the larger 50mm driver we have seen a lot recently. We can speculate though, that the reason for this is the need to shoe horn the extra drivers into the headset in order to provide surround sound. For the record though; a larger 50mm driver is more capable of providing deeper bass generally and is simply able to shift more air, and we all know that good low-end sound in intrinsically linked to moving lots of air around.
But moving on and we can quickly look at sensitivity and distortion numbers given and they both seem to be around the area that we would like them to be. However, we would have liked to find out what the signal to noise ratio was for the Sirus headset, but we can be a demanding lot at times.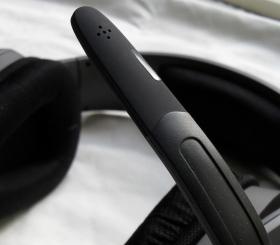 Looking at the specs for the included microphone and we are not surprised by any of these numbers given as they are all ball-park - for a mic that will ultimately be used just for voice chat functions, it's not a massive issue.
Control of the system can be done in one of two ways either through the control unit provided with the system or if you have a decent sound card then straight through it bypassing the control unit. Both sets of cables are provided for connection using either method, so there is nothing to worry about there.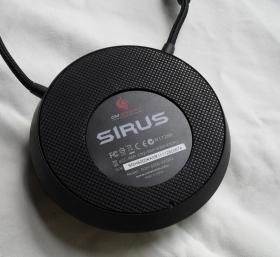 In terms of controlling everything Cooler Master provides a neat little interface which must be downloaded from the company website. This interface works very well and allows control over surround sound selection, EQ-ing, virtual speaker shifter and much more as well.
Our only concern here is that the user must provide an Internet connection (to download the software) in order to use a piece of equipment they just paid for in full. Now we are all for saving of materials and we know those driver discs only ever get used once, but do we really have to download software now for devices that will only ever receive at most one or two iterations of said user interface, if that? What about a little flash drive with the driver and user guide and anything else needed all ready to go in the box?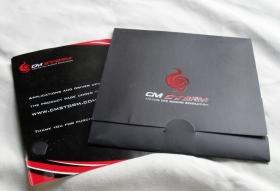 General Thoughts
The CM Storm Sirus headset is a really mixed bag of tricks we are afraid, but let us explain. During testing using an ASUS Xonar Xense audio platform with the plain Jane analog connection running in 5.1 we found a lot of 'pick-up' noise to exist between the connections made and the headset. We tried isolating the connections used with electrical tape which did help with the fuzziness, but not the hum.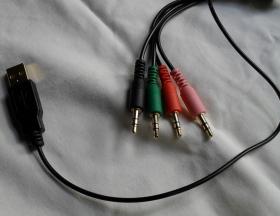 Now we are aware that this sound card was actually designed in such a way as to avoid this particular signal path for the cleanest audio output and we have factored that in to our results. But put simply the amount of noise being picked up through the analog connections is so apparent as to detract from the experience. Whether this was an issue with our setup and hardware or not we frankly do not knows, but we did experience this phenomena.
Switching over to the digital option which is done through USB and things started to get much more exciting - the sound quality is crisp and the control unit is great to use. The headset itself feels nice and heavy and is built with top notch materials. There is no doubt to us that this headset was built to be used in digital mode with the control station. Whether CM agrees or not might be another matter. Do keep this in mind if you plan on buying this product, you'll want to use the USB control unit for sure.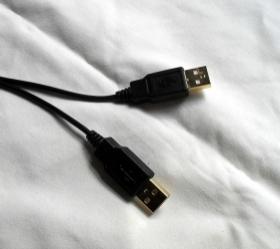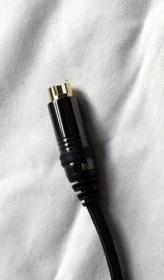 Music and Movies
When mixed through the control station and on screen software music can sound quite nice, with deep powerful low-end and a spacious and warm mid-range. Our only real concern here with music testing was the apparent lack of high-end extension which is a big issue here for us because it is not a hard thing to achieve with such a controlled environment (like a headset) as compared with normal speakers.
Testing of movies was a great experience using the Sirus headset. When watching Transformers the movie really came to life - surround elements were well done and the low-end was very powerful and commanding. Other elements such as dialogue also sounded crisp and clear. Make no mistake; this is a great headset for watching the latest movies.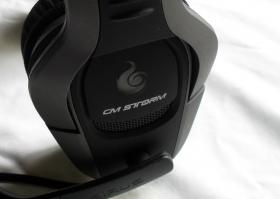 Gaming
This Sirus headset sounds great as a gaming headset with really impressive surround cues as to what's going on up front - and carrying over from movie testing, there is a huge wallop of low-end to keep everyone happy.
There is one small concern with gaming which is this; in order to fully take advantage of the latest gaming surround algorithms like EAX 5.0, you really have to sacrifice the lovely little control station for an analog connection to whatever sound card you might use for gaming. And if you simply want a surround headset for gaming that can be easily connected to your favorite sound card... well, you do not need to buy this whole package with the control station included if you get where we are coming from. So in essence the Sirus is a really very nice niche product that really does not fit firmly into any predefined categories.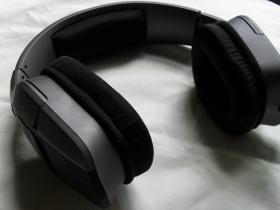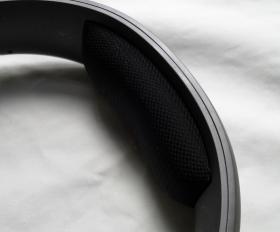 So to be clear, most dedicated gamers will have a sound card capable of supporting the latest surround algorithms built into the latest games. So for those users, just buy a straight analog 5.1 headset and save a few dollars and be done with it, because there is really no need to spend the extra on buying an included control station that will almost not be used, if you follow that line of thinking.
Final Thoughts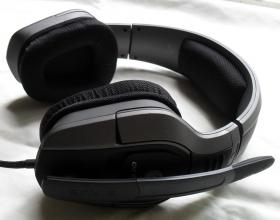 This is a tough one because we wanted to give Cooler Master a big pat on the back for building one of the nicest to hold and most well put together headsets we have tested to date. But then; to be brutally frank, we plugged everything in started listening and decided not to.
The Sirus does sound fantastic during gaming and movie sessions using the very well designed control station as a source over the analog option and it even sounds great when listening to a high quality music files or streaming a 1080p music track.
It's just that we cannot think of whom to recommend it to because it doesn't really do one thing exceptionally well, but rather just looks really good doing an average job at most things. Better go in and have a test drive first yourself.