Introduction
AM3 is AMD's big cash cow now and while this CPU isn't really able to compete with the Intel Core i7 on performance, its price point really has a major plus amongst the more budget conscious users, especially in the global financial crisis. Saving as many dollars as you can really means a lot more than it did the same time last year and to this end AMD really has a leg up here.
The other big plus, and this is where I personally really thank AMD, is that they have not just thrown away their older users. AM3 based processors can be run in any AM2+ based board thanks to its dual mode memory controller. AM3 CPU's have a dual channel DDR2 and a dual channel DDR3 memory controller. This means that you can slap one of the newest AMD Phenom II processors in your already setup AM2+ boards and continue to use your existing hardware and later on you an upgrade to an AM3 board with DDR3 and newer technologies and still keep your CPU; it's just that simple and AMD has really thought of everything.
With that said and done, we have already started to look at the various AM3 boards out there. Today's one is an AM3 compatible board while still supporting AM2 processors. That's right, it's a DDR2 offering supporting Phenom II AM3 processors and this one is from GIGABYTE. Designated the MA790GP-UD4H, this board comes in
at 129.99 USD from Newegg
and has a definite price advantage. How well does it work and what does it have? Let's move on and see.
The Box and What's Inside
Package and Contents
As per usual we start with the package and contents. GIGABYTE has gone with a more universal look to their mainstream boards these days. They are all based on a white background box with the company logo on the front as well as the board model and a few bits of art work.
On the back the top half is pretty generic; it's the same info that is printed on all of the Ultra Durable 3 boards with an explanation of the all solid state components as well as how the new 2 ounce copper layers in the PCB are supposed to work. At the bottom, however, GIGABYTE has decided to put a colour picture of the board and an explanation of the feature set.
GIGAYBTE never skimps on its user manuals or accessories, but unfortunately our images of the accessories somehow got misplaced and corrupted. However, we are happy to report that you get four SATA data cables, an IDE cable, FDD cable and a SATA to Molex power adapter along with the two user manuals and the DVD with Vista and XP drivers and software; a well rounded bundle that is for the mainstream board.
The Motherboard
The Board
GIGABYTE's boards are extremely impressive; their use of colours is quite attractive and even for the most demanding aesthetics users this board looks fantastic. The board itself is a full sized 30x24cm ATX PCB with six layers of PCB and two layers of copper to help reduce EMI and to remove extra heat from the system.
The 24-pin power connector is sensibly behind the four DDR2 memory slots along with a single green IDE port. The board is equipped with a total of four DDR2 memory slots which are capable of running 1066MHz memory when utilising AM2+ or AM3 processors. The 4/8 pin EPS power connector is located at the top left of the motherboard just behind the PS/2 port towers and just above the heatpipe assembly. This is a much more sensible place as some boards have the 4/8 pin connector between the PS/2 ports and the heatpipe that tends to shred knuckles when or if you ever have to remove the power cables.
The CPU area is extremely clean of any high rise components; in fact, since the use of solid state components, these new components are a great deal smaller. The CPU is given its power through a 5-phase voltage regulation system that also runs through GIGABYTE's DES. The system is cooled by a heatpipe assembly that cools the Mosfets and the 790GX Northbridge, while the SB750 is cooled by an independent heatsink.
Moving along down the right hand side of the board, GIGABYTE has arranged the SATA data ports with four of the six SB750 controlled ports stacked upon each other and rotated 90 degrees. The last two are in the traditional up/down placement just below the other four SATA ports.
Moving along to the rear I/O ports, GIGABYTE has just about everything you will need here. Thanks to the 790GX Northbridge this board has its own IGP powered by the HD Radeon X3300 GPU with a dedicated 128MB of DDR3 Sideport memory, which we will come to explain a bit more about later on.
To that end there are three display ports with a traditional CRT port, a DVI-I port and a HDMI port for connecting to large HD displays such as Full HD TV's. As for the rest they are pretty standard including six stereo audio ports, a single FireWire port with a extra header on the bottom edge of the board, USB ports and a single Toslink S/PDIF-out port.
Lastly on the list we have the expansion slots and the chips that run the additional onboard features. Normally we just cover the slots but to help out a bit we have decided to give a bit more of an explanation of the components used here.
First off, the control chips used for this board are the AMD 790GX Northbridge which is paired to the SB750 Southbridge through a PCIe x4 NB to SB link. The Northbridge is equipped with 20 PCI Express lanes and 16 of them are used for PCIe graphics slots and four are used to connect the Northbridge to the Southbridge. As mentioned before, AMD is integrating graphics into its mainstream chipsets. The 790GX chipset has a HD Radeon X3300 based graphics processor which isn't the most powerful out there but its capabilities are good enough for basic 3D gaming and running Windows. What makes the 790GX a much better option than any of NVIDIA's IGPs is Sideport memory.
AMD has finally listened to the users out there and has setup a memory bus on the IGP to allow a 128MB 400MHz GDDR3 memory chip to be installed. In the BIOS you can configure the graphics system to work in a variety of ways; UMA, Sideport or Sideport+UMA. With Sideport+UMA you can dedicate some system memory to the GPU. If the Sideport memory gets full it will move graphics data into the system memory; a very handy setup to increase the overall 3D performance. Also, the 790GX supports Hybrid Crossfire allowing you to combine the power of the IGP plus a discrete GPU to increase gaming performance, or you can use the IGP to run Physics rendering and use one or two discrete GPU's for graphics rendering; it's really endless.
The board is equipped with two PCI Express x16 slots, one blue and one yellow. Since the 790GX has only 16 lanes for graphics, if you want to run Crossfire it's limited to an 8/8 setup where eight lanes from the blue slot are routed to the yellow slot to give you the balanced setup. Three PCI express x1 slots are also included which run off the SB750's extra six lanes of PCIe connectivity. LAN is handled by a PCIe x1 Realtek Gigabit Ethernet controller and the FireWire is handled by a PCI based Texas Instruments two port FireWire chip. There are no additional SATA or PATA controller chips as AMD still provides IDE support on the SB750 and six SATA ports are deemed enough for this board.
BIOS and Overclocking
BIOS
GIGABYTE hasn't changed its BIOS for quite some time. Award Modular version 6 is used as normal and all of the overclocking options are located under the Motherboard Intelligent Tweaker(M.I.T) Menu with some other tweaking under the Advanced Chipset Features menu.
Under the M.I.T Menu you can adjust FSB, PCIe and various other bus frequencies along with a quite a few voltage options to help you manage overclocking. One of the best features is that you can overclock the IGP's video core from its default of 700MHz up to 1400MHz.
Under the Advanced Chipset Features menu you can adjust the memory usage for the IGP as well as a few other tweaks.
Overclocking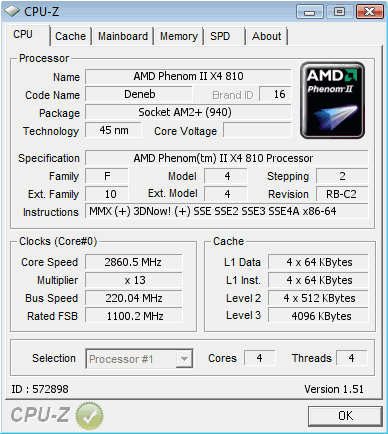 AMD overclocking is not as refined as Intel when it comes to overclocking. Even Core i7 has a better turn out than AMD. Unfortunately we didn't get past 220MHz; even with all the tweaks and lowering the bus and dividers we still hit a wall at 220MHz. However, we only get a bit of time to tweak and with more time you may get more out of it, but it's nice to be able to get higher speeds straight off the bat, so it's a buyers option here.
Important Editor Note: Our maximum overclocking result is the best result we managed in our limited time of testing the motherboard. Due to time constraints we weren't able to tweak the motherboard to the absolute maximum and find the highest possible FSB, as this could take days to find properly. We do however spend at least a few hours overclocking every motherboard to try and find the highest possible overclock in that time frame. You may or may not be able to overclock higher if you spend more time tweaking, or as new BIOS updates are released. "Burn-in" time might also come into play if you believe in that.
Test System Setup and Memory Performance
Test System
Processor
: AMD Phenom II x4 810 (13x 200MHz)
Memory
: 2x 2GB DDR3-1600 Corsair Dominator (Supplied by
Corsair
)
Hard Disk
: Intel X25-M 80GB SSD (Supplied by
Intel
)
Graphics Card
: GIGABYTE 9800GX2 1GB (Supplied by
GIGABYTE
)
Cooling
: GIGABYTE 3D Galaxy II Water cooling
Operating System
: Microsoft Windows Vista X64 SP1
Drivers
: Intel INF 9.0.0.1008, ForceWare 180.24
On to testing and today we have the GIGABYTE 790GX board up against our already tested Sapphire board. We ran our usual tests at stock clock speeds as well as max overclocked. Both boards managed to hit the same clock speeds so this should be interesting.
EVEREST Ultimate EditionVersion and / or Patch Used:
2006
Developer Homepage:
http://www.lavalys.com
Product Homepage:
http://www.lavalys.com
Buy It Here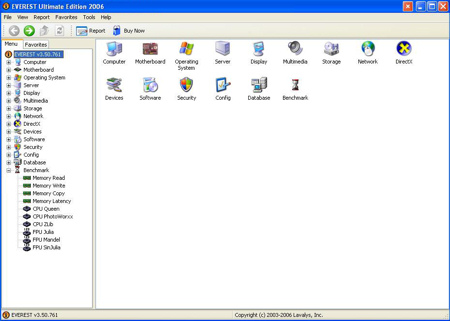 EVEREST Ultimate Edition is an industry leading system diagnostics and benchmarking solution for enthusiasts PC users, based on the award-winning EVEREST Technology. During system optimizations and tweaking it provides essential system and overclock information, advanced hardware monitoring and diagnostics capabilities to check the effects of the applied settings. CPU, FPU and memory benchmarks are available to measure the actual system performance and compare it to previous states or other systems.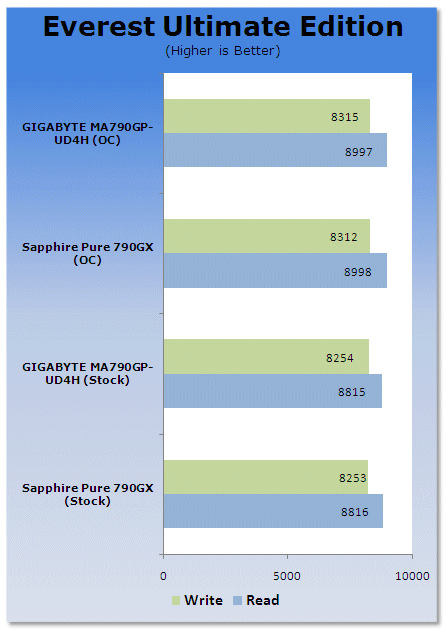 First off it's into memory tests and both boards tie it up at overclocking and stock thanks to identical clock speeds at both levels.
Benchmarks - PCMark Vantage
PCMark VantageVersion and / or Patch Used:
Unpatched
Developer Homepage:
http://www.futuremark.com
Product Homepage:
http://www.futuremark.com/benchmarks/pcmark-vantage//
Buy It Here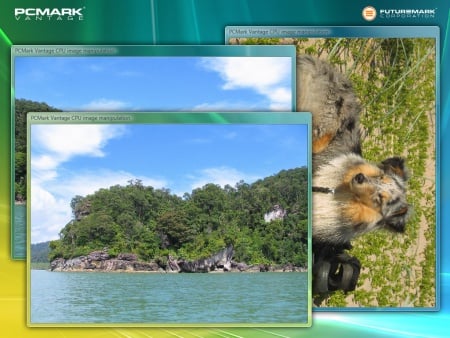 PCMark Vantage is the first objective hardware performance benchmark for PCs running 32 and 64 bit versions of Microsoft Windows Vista. PCMark Vantage is perfectly suited for benchmarking any type of Microsoft Windows Vista PC from multimedia home entertainment systems and laptops to dedicated workstations and high-end gaming rigs. Regardless of whether the benchmarker is an artist or an IT Professional, PCMark Vantage shows the user where their system soars or falls flat, and how to get the most performance possible out of their hardware. PCMark Vantage is easy enough for even the most casual enthusiast to use yet supports in-depth, professional industry grade testing.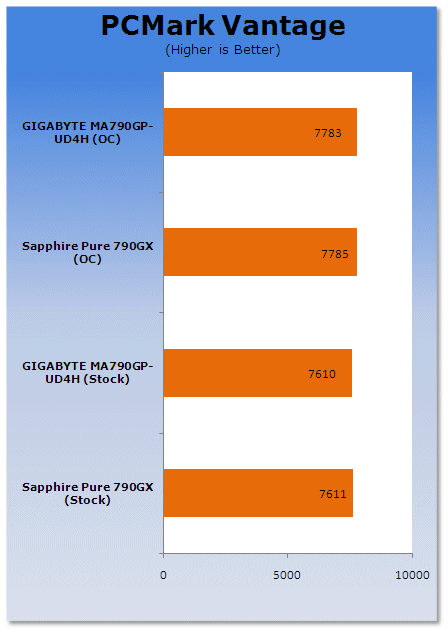 Into our synthetic system tests and again both boards show no differences here.
Benchmarks - SYSmark 2007 Preview
SYSmark 2007Version and / or Patch Used:
1.04
Developer Homepage:
http://www.bapco.com/
Product Homepage:
http://www.bapco.com/products/sysmark2007preview/>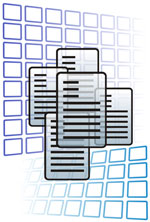 SYSmark 2007 Preview is the latest version of the premier performance metric that measures and compares PC performance based on real world applications.
SYSmark 2007 Preview extends the SYSmark family, which has been widely accepted by IT Managers, PC OEMs, press and analysts worldwide to support Windows Vista™.
SYSmark 2007 Preview allows users to directly compare platforms based on Windows Vista™ to those based on Windows XP Professional and Home.
The new release also incorporates numerous new features and enhancements such as an improved GUI allowing streamlined start-up and run along with a heads-up-display (HUD) and automated error reporting.
SYSmark 2007 Preview is an application-based benchmark that reflects usage patterns of business users in the areas of Video creation, E-learning, 3D Modeling and Office Productivity. This new release includes a robust and refreshed set of applications.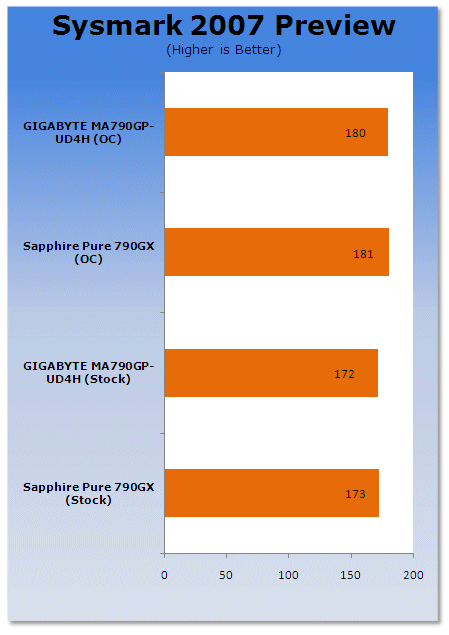 There are again similar results in our real world application tests.
Benchmarks - 3DMark Vantage
3DMark VantageVersion and / or Patch Used:
1.01
Developer Homepage:
http://www.futuremark.com
Product Homepage:
http://www.futuremark.com/products/3dmarkvantage/
Buy It Here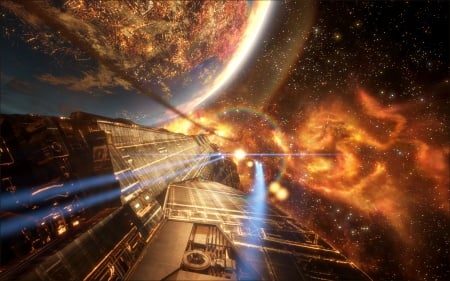 3DMark Vantage is the new industry standard PC gaming performance benchmark from Futuremark, newly designed for Windows Vista and DirectX10. It includes two new graphics tests, two new CPU tests, several new feature tests, and support for the latest hardware.
3DMark Vantage is based on a completely new rendering engine, developed specifically to take full advantage of DirectX10, the new graphics API from Microsoft.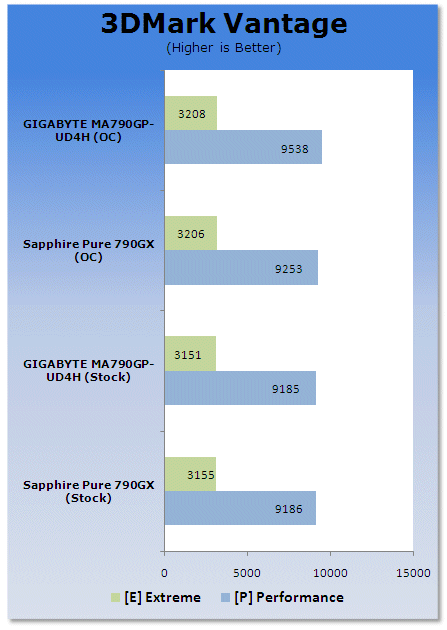 Gaming results time and under synthetic gaming both platforms tie it up.
Benchmarks - Crysis
CrysisVersion and / or Patch Used:
1.1
Timedemo or Level Used:
Custom Timedemo
Developer Homepage:
http://www.crytek.com/
Product Homepage:
http://www.ea.com/crysis/
Buy It Here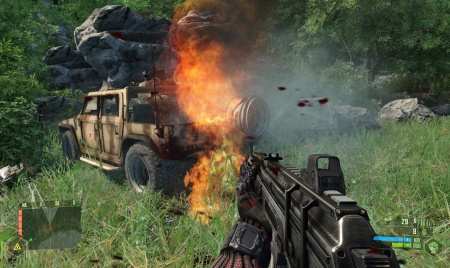 From the makers of Far Cry, Crysis offers FPS fans the best-looking, most highly-evolving gameplay, requiring the player to use adaptive tactics and total customization of weapons and armor to survive in dynamic, hostile environments including Zero-G.
Real time editing, bump mapping, dynamic lights, network system, integrated physics system, shaders, shadows and a dynamic music system are just some of the state of-the-art features the CryENGINE™ 2 offers. The CryENGINE™ 2 comes complete with all of its internal tools and also includes the CryENGINE™ 2 Sandbox world editing system.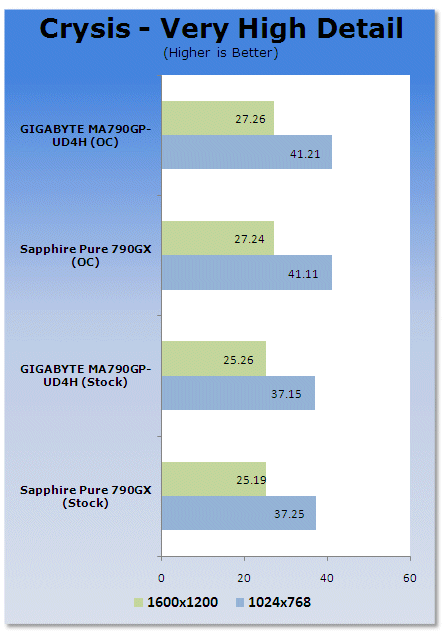 In our last gaming benchmark we have a tie yet again.
Power Usage and Heat Tests
Power Consumption
We are now able to find out what kind of power is being used by our test system and the associated graphics cards installed. Keep in mind; it tests the complete system (minus LCD monitor, which is plugged directly into an AC wall socket).
There are a few important notes to remember though; while our maximum power is taken in 3DMark06 at the same exact point, we have seen in particular tests the power being drawn as much as 10% more. We test at the exact same stage every time; therefore tests should be very consistent and accurate.
The other thing to remember is that our test system is bare minimum - only a 7,200RPM SATA-II single hard drive is used without CD-ROM or many cooling fans.
So while the system might draw 400 watts in our test system, placing it into your own PC with a number of other items, the draw is going to be higher.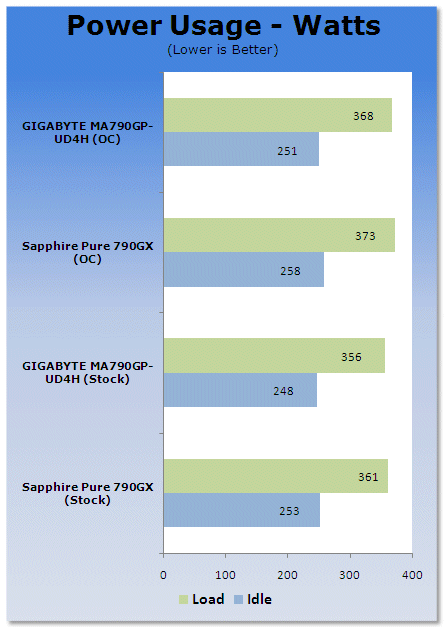 GIGABYTE's power management helps keep the board just below the Sapphire 790GX board.
Heat Generation
As a new measure, we are now monitoring the heat generation from the key components on the motherboards, this being the Northbridge, Southbridge (if it contains one) as well as the Mosfets around the CPU. The results are recorded at idle and load during the power consumption tests.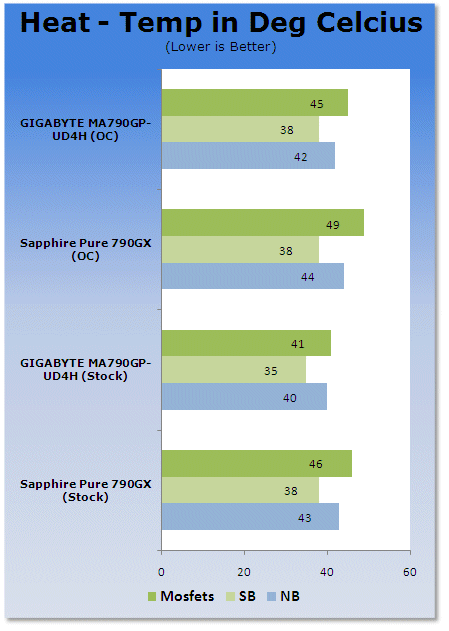 GIGABYTE also manages to keep the heat generation down, but not a huge difference between the two boards here.
Final Thoughts
GIGABYTE's AMD offerings from the beginning have always had plenty of features and kick and while the MA790GP-UD4H isn't going to break any overclocking records, it will give you some extra speed. Combined with its IGP or discrete GPU options and connectivity features, this board is ideal for the budget conscious overclocker or someone who's wanting to build a gaming rig without spending the earth on all of your components.
With a small price tag of
just 129 USD over at Newegg
it's cheap for what it has and with AMD processors costing a lot less than Intel's offerings at the moment it's extremely worth the consideration.