Sabrent 4TB Rocket 4 Plus SSD Review - Highest Capacity B47R Speedster
Sabrent brings B47R flash to its ultra-high capacity 4TB Rocket 4 Plus SSD, and the results are spectacular. Let's take a look.

Published Wed, Mar 23 2022 9:40 AM CDT
|
Updated Wed, Mar 23 2022 5:32 PM CDT
Rating:

98%
Manufacturer: Sabrent (SB-RKT4P-4TB)
Introduction & Drive Details
By now, most of you have become familiar with the potent solid state storage combination that is Phison's E18 7,000 MB/s plus capable controller programming a Micron B47R 176 Layer Fortis Grade flash array. Even more of you are familiar with Sabrent being the leading purveyor of ultra-high capacity fast NVMe consumer storage. As such, it makes perfect sense that Sabrent is one of only two storage partners with Phison Electronics to have 4TB B47R arrayed SSDs in hand. All others are just on paper, as far as we can tell, because we've never seen actual 4TB B47R SSDs materialize from anyone other than Sabrent or Seagate.
Now, of those two options, Sabrent's 4TB Rocket 4 Plus with B47R is at least a hundred bucks cheaper for what is essentially the exact same SSD, so we still give the nod to Sabrent for being the ultra-high capacity B47R leader. So why all the excitement over Micron B47R flash arrayed SSDs? Sequential throughput and gaming prowess top the list. Gaming performance is the most influential factor because that is performance that matters, whereas sequential throughput is more of advertising bling than anything else.
Nevertheless, most consumers of fast solid state NVMe storage, wrongly so, home in on sequential read throughput as the metric that reveals how fast one SSD is compared to another. For those of you that love you some sequential speed, Sabrent's ultra-high capacity 4TB Rocket 4 Plus has plenty of it, as evidenced by the below benchmark:
Running on our AMD platform, Sabrent's 4TB Hyper-Class B47R speedster gets very close to 7,500/7,000 MB/s sequential read/write throughput. Sequential throughput is great and all, but it's meaningless unless the SSD can also deliver something to go along with that, like superior gaming performance as well. Well, this ultra-high capacity NVMe SSD offers both plenty of sequential eye candy AND superior gaming performance/user experience, as you will soon see. It's the complete package, if you will. Now, let's put it through our benchmark gauntlet and get some exact numbers.
Drive Details
Please note: these performance specs are based on our results while benching the 4TB Rocket 4 Plus and are not Sabrent's official performance specs.
The Rocket 4 Plus looks the same as it always has. Even with the new flash, the naming convention remains unchanged.
All Sabrent SSDs come with valuable complimentary software, including a copy of Acronis for Sabrent and Sabrent's award-winning Rocket Control Panel SSD management software. You can get Sabrent's Rocket Control Panel here.
Use Rocket Control Panel to download Acronis and other Sabrent complimentary SSD management software. Register your Sabrent SSD via the Rocket Control Panel to activate a limited 5-year warranty, the limitation being TBW (Total Bytes Written). Without registration, Sabrent warrants its SSDs for 1-year, so be sure and register your Sabrent SSD.
Jon's Test System Specifications
Sony PlayStation 5 - M.2 Storage Expansion
PS5 Read Performance
With Sony's wildly popular PlayStation 5 console now enabled for M.2 NVMe SSDs to be used as fast storage expansion, we include results for PS5 compatible SSDs we test as a part of our reviews going forward. We are utilizing the newest PS5 hardware and software versions.
For SSDs like the Rocket 4 Plus that don't have an adequately sized PS5 compatible heat sink or other SSDs where the heat sink provided doesn't fit and can be removed, we both use and recommend Sabrents unparalleled PS5 heat sink, which is available here. We will also note that Sabrent sells combos featuring the Rocket 4 Plus and its PS5 heat sink at value pricing.
We only chart SSDs that can deliver a minimum of 5,500 MB/s read, Sony's original recommendation. We note that with the latest PS5 software update, even SSDs that only do 4,200 MB/s no longer trigger a low-performance warning; nevertheless, we are sticking by Sony's original recommendation of 5,500 MB/s minimum read requirement.
This result is even better than we expected as it is higher than 2TB Phison E18 powered SSDs arrayed with 1,200 MT B47R have been able to deliver so far. The KC3000 2TB is arrayed with 1,600 MT flash, and Sabrent's 1,200 MT arrayed Rocket 4 Plus essentially matches it in terms of PS5 read performance. Very impressive as 2TB E18 + B47R SSDs are faster than 4TB equivalents in almost every other metric we measure.
Compared with Seagate's 4TB FireCuda 530, which is essentially the same drive with a different label, Sabrent's 4TB Rocket 4 Plus, with its newer firmware, seems to have a nice advantage as it relates to PS5 read speed. Impressive.
Synthetic Benchmarks: CDM, Anvil, ATTO
CrystalDiskMark
Top marks across the board for Sabrent's ultra-high capacity B47R speedster. Most impressive, as we see it, is the drive's 97 MB/s QD1 random read performance, which is the best we've ever gotten from a 4TB flash-based consumer SSD.
Anvil's Storage Utilities
Excellent showing here. In fact, it's again the highest score we've achieved from any flash-based consumer SSD larger than 2TB. And again, a bit better than Seagate's 4TB FireCuda 530.
ATTO
128K sequential speeds check in where we expect it would for a 4TB E18 SSD arrayed with B47R flash.
Real-World Testing: Transfers, 3DMark SSD Gaming Test, PCM10 Storage
Transfer Rates
This is the fourth-best 100GB write transfer rate we've seen to date. And this is not your ordinary 100GB of data. Ours is a crushing mix of data composed of more than 62K files. Our 4TB model surprisingly beats its smaller and generally faster 2TB sibling. Outstanding.
Serving data to the host is something B47R based E18 SSDs do very well. This is performance that matters.
3DMark SSD Gaming Test
UL's newest 3DMark SSD Gaming Test is the most comprehensive SSD gaming test ever devised. We consider it superior to testing against games themselves because, as a trace, it is much more consistent than variations that will occur between runs on the actual game itself. This test is in fact the same as running the actual game, just without the inconsistencies inherent to application testing.
In short, we believe that this is the world's best way to test an SSDs gaming prowess and accurately compare it against competing SSDs. The 3DMark SSD Gaming Test measures and scores the following:
Loading Battlefield V from launch to the main menu.

Loading Call of Duty Black Ops 4 from launch to the main menu.

Loading Overwatch from launch to the main menu.

Recording a 1080p gameplay video at 60 FPS with OBS (Open Broadcaster Software) while playing Overwatch.

Installing The Outer Worlds from the Epic Games Launcher.

Saving game progress in The Outer Worlds.

Copying the Steam folder for Counter-Strike Global Offensive from an external SSD to the system drive.
Gaming is a performance metric that matters to the majority of DIY consumers, especially to the enthusiast crowd that TweakTown caters to. As this result clearly demonstrates, you can't do much better than Sabrent's Rocket 4 Plus for gaming duties. This is backed up by its PS5 results as well.
PCM10 Storage Tests
PCMark 10 Storage Test is the most advanced and most accurate real-world consumer storage test ever made. There are four different tests you can choose from; we run two of them.
The Full System Drive Benchmark and the Quick System Drive Benchmark. The Full System Drive Benchmark writes 204 GB of data over the duration of the test. The Quick System Drive Benchmark writes 23 GB of data over the duration of the test. These tests directly correlate with mainstream user experience.
PCMark 10 Full System Drive Benchmark
This particular test writes 204GB data and covers a broad range of common consumer tasks, including booting Windows 10, file transfers, Adobe and Office applications, and startup times for games including Battlefield V, COD Black Ops 4, and Overwatch. Unlike synthetic numbers, this is comprehensive real-world data which is why we use it to rank SSDs in terms of user experience.
Excellent prosumer-type workload performance here. This is a huge improvement over previous Micron 96 Layer arrayed E18 based SSDs.
PCMark 10 Quick System Drive Benchmark
This test continues to present a challenge for E18 based SSDs arrayed with 1,200 MT flash. It's not bad per se, but it's lower than we would expect, considering how well the drive does with the full test.
Final Thoughts
Sabrent continues to demonstrate that they are the leader when it comes to ultra-high-capacity enthusiast-grade NVMe SSDs. Updating their Rocket 4 Plus SSDs with superior flash has been a welcome silent upgrade, so to speak. It's priced the same as before, it looks the same, but it performs significantly better, especially where it matters like gaming. This is a big win for the consumer as we see it. And do keep in mind that Sabrent SSDs come with a free copy of Acronis for Sabrent, providing even more value for the consumer.
We rank SSDs in terms of overall user experience (performance where it matters most) as expressed by PCMark 10 storage and 3DMark gaming storage tests. We consider a user experience score of 11K or more to verify an SSD as a TweakTown Elite performer. B47R flash has transformed the Rocket 4 Plus from an average performer into an elite performer at all capacity points up to and including the 4TB model we tested today. Outstanding.
As we see it, when it comes to console gaming or PC gaming where games are taking up 100GB space or more each, a 4TB SSD like Sabrent's Rocket 4 Plus with B47R is the ultimate upgrade as it relates to user experience. Instead of 5 or 10 games installed, you can have 40 or 50 games installed. Now that's luxurious. Sabrent's 4TB Rocket 4 Plus with B47R flash is TweakTown Elite and worthy of our highest award.
Pros
Gaming

Throughput

Pricing
Cons
| | |
| --- | --- |
| Performance | 95% |
| Quality | 100% |
| Features | 98% |
| Value | 99% |
| Overall | 98% |
The Bottom Line
If you are looking for the ultimate gaming for your PS5 or PC, Sabrent's 4TB Rocket 4 Plus could be it.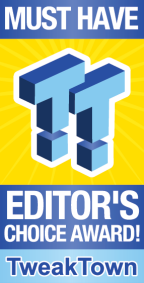 We openly invite the companies who provide us with review samples / who are mentioned or discussed to express their opinion. If any company representative wishes to respond, we will publish the response here. Please contact us if you wish to respond.