Thermal Solutions specialist GELID Solutions launches the GC-Pro thermal compound. The GC-Pro is a product of GELID Solutions GAMER product line. The GC-Pro is made from the purest thermal conducting materials and offers outstanding thermal properties. Thanks to nano scale produced ultra-fine molecular structure the GC-Pro fills spaces more effectively than conventional materials and therefore it provides uniform thermal contact with enhanced heat transfer properties.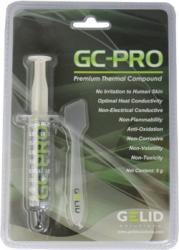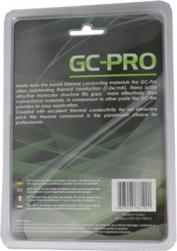 Created for professionals the GC-Pro thermal compound ensures the best-in-class performance for your CPU, VGA or Chipset heat sink applications. As with the other compounds of GELID Solutions the GC-Pro is non-electrical conductive, non-corrosive, non-curing, non-flammable and non-toxic. The GC-Pro also comes with a GELID applicator which enables an easier application.
"Our GC-Pro thermal compound offers an unprecedented performance for the price. If you're a Pro your focus is finding the best performing thermal grease at a fair price. And you can get it now with the GC-Pro, no more compromise", said Gebhard Scherrer, co-founder and Sales Director of GELID Solutions Ltd.
The GC-Pro thermal compound is available now and has a MSRP of USD 6.99 or Euro 6.20.
For more information, visit the product page.
Last updated: Apr 7, 2020 at 12:10 pm CDT