Infinite adventures beyond the infinite possibilities, find it all in the 3rd Season of La Tale: Infinity!
Aug 20, 2015 2:31 AM CDT
OGPlanet, the popular free-to-play gaming portal launches their 3rd Season, Infinity, to the ever growing 2D fantasy MMORPG - La Tale.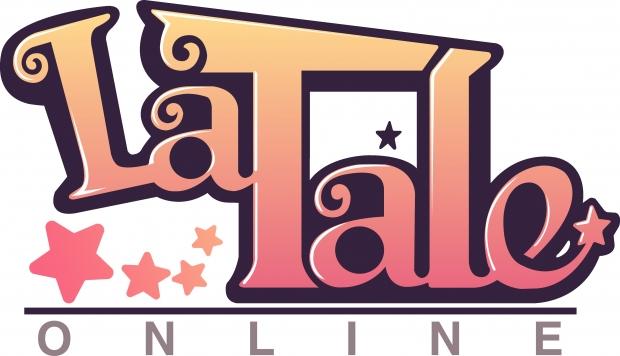 Be part of an exciting story that unfolds all around you, while you define your own unique path!
The elegantly designed world is full of beauty, romance and intrigue. A rich palate of swords, sorcery, science, art, music and the paranormal are provided, its up to you to craft your tale upon the breathtaking backgrounds.
The story centers itself around the heroic beauty Iris Livier. Her journeys, and mysterious disappearance, serve to propel you on your own adventures. Find your own footsteps intertwined with hers while breaking free and creating your own legacy.
Your journey begins in the Kingdom of Elias. A quest will start you down a long road filled with magical destinations. Stones of Iris guide your way, and hold the great truths that lie at the heart of La Tale's story.
The classic 2D side-scrolling MMORPG, features up to 52 character classes, and gives players the opportunity to raise pets. La Tale is also well known for its endless character customization.
The latest update, 3rd Season: Infinity brings a new class to join the adventure. The Card Master is a magician class who utilize magical card powers to attack their enemies. Sometimes they can even use their enemies' own strength against them. Manage the Card Binder to gain additional Cards and new class advancements; High Master or Battle Master at level 50. This decision is final, so choose carefully!
System Updates
Basic Character Update
Every character can now double jump, starting from level 1!

The experience curve has been adjusted, and the maximum level has been increased from 200 to 220.

All classes' base HP has been increased significantly.
Stat Calculation Update
Percentage-based bonuses will now be calculated after additive bonuses for all basics stats.
Inventory Update
The maximum number of slots in your Item and Storage inventory and has been increased to 200.

You can now expand your Item inventory and Storage by clicking a button in their respective windows to purchase 4 additional slots at a time.
Waypoint Update
The Waypoint system is now shared across your entire account! No need to transfer your Warp Crystal.

You can make payment directly to extend your Waypoint duration by opening the Waypoint window.

You can now save up to 10 locations (per character) of your own as a favorite Waypoint by saving them to My Points
Map Update
New Tutorial Map
The Ancient Training Center is where you'll be starting off if you make a new character! Soreiyu will be there to teach you how to play.
If you make a Card Master, you will start off at Luminous City instead, where you will be attending the Jiendia Academy.
New Field Maps
[Jiendia Park]
Savannah (Lv. 130-150)
Botanical Garden (Lv. 160-180)
Coral Forest (Lv. 170-180)
[Mirgandia]
Oscuras Residence (Lv. 200+)
Jade Forest (Lv. 201-208)
Storm Watcher Ruins (Lv. 208-214)
Quartz Cave (Lv. 214-220)
New Instance Dungeons
Explorer's Hall (Lv. 200+)
Volcano (Lv. 200+)
Jiendia Warehouse (Lv. 200+)
White Plains (Lv. 200+)
Sky Coliseum (Lv. 202+)
Enchantment System Update
The Item Enchant window has been revamped.
-You now no longer need to carry a variety of different puzzles to enchant your equipment.
Growth Skill System
Skills can now undergo Growth. Growth skills advancements can gain increased damage, reduced cool downs, increased number of targets, and many other effects. At Master growth stage (Infinity skills) they become the strongest attack skills in the game featuring brand new Infinity skill animations.
And much much more awaits in La Tale....
Visit us on our website or like us on Facebook or on Twitter for all the latest up to date news and events for La Tales latest Episode: Genesis.
Official Website: http://latale.ogplanet.com
Infinity Patch Notes: http://latale.ogplanet.com/en/news/update/9313.og
Infinity Events: http://latale.ogplanet.com/en/news/event/9312.og
Facebook: https://www.Facebook.com/latalena
Twitter: https://twitter.com/OGP_LaTale
Last updated: Apr 7, 2020 at 12:09 pm CDT
PRICING: You can find products similar to this one for sale below.

United States: Find other tech and computer products like this over at Amazon.com

United Kingdom: Find other tech and computer products like this over at Amazon.co.uk

Australia: Find other tech and computer products like this over at Amazon.com.au

Canada: Find other tech and computer products like this over at Amazon.ca

Deutschland: Finde andere Technik- und Computerprodukte wie dieses auf Amazon.de
Related Tags