PNY Technologies, world renowned manufacturing giant for USB and Memory products, has officially released the stylish and affordable HP v210w USB flash drive. Whether you are student, a traveller or a business man, the HP v210w is your best companion for any outdoor ventures. The special edition drive features a generous storage capacity of 128GB, so you can comfortably share and transfer your favourite music, movies or office documents on this HP USB flash drive.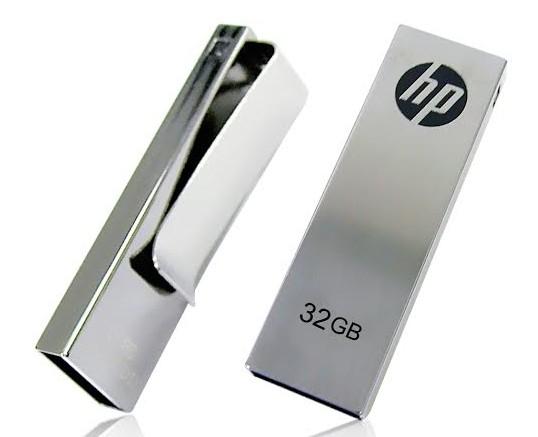 Built with a slim, compact and streamlined appearance, the drive comes furnished in high-quality durable metallic casing. Dust and water-resistant, the sturdy build of the drive makes it apt for people who are constantly on the go. Despite its durability, the HP v210w is light and portable enough to be carried around. It weighs in at 6.2 g and measures at H 4.5mm x W 12.1mm x L 40mm. This trendy drive features a built-in clip design that can be easily attached to your t-shirt or bag. For office workers, it can be used as a fashion accessory by attaching it to neck ties or blazers. The drive comes in a cap -less design for easy functionality.
Equipped with the plug-and-play functionality and USB 2.0 port, it is compatible with most PC and MAC desktops and laptops and does not require any additional drivers or software for installation. The drive also offers storage capacities ranging from 4GB to 128GB to suit your personal storage needs. It works smoothly with operating systems like Windows 7, 8 and Mac OS: 10.3 and above. The HP v210w is available in stores in an affordable price range and is backed with a limited warranty of two years within the date of purchase.
Last updated: Apr 7, 2020 at 12:09 pm CDT