PNY Technologies Inc. world renowned manufacturer of USB and Memory products announced the release of the new and compact HP v160. The HP v160 offers a convenient way to store, share and transfer all your digital media, files like photos, videos, music and more. The v160 comes in a secure plastic casing with classic blue and white pattern. The rectangular structure and easy grip makes it convenient to plug into the USB port with no hassle.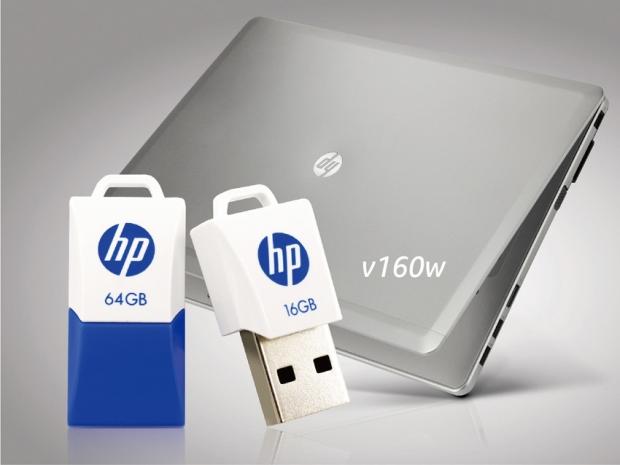 The HP v160 is designed with a protective cap to protect your files from any external damage. For additional protection the drive is resilient towards dust and water, which allows you to use the drive during all types of projects. The drive features a strap hole located at the head of the top of the drive to enhance mobility. Mobile straps can be used to create a stylish accessory or you can simply attach it to your Key chains, backpacks or wallets.
The HP v160 measures 10 mm x W 16mm x L 35mm (HWL) and weighs only 4.3fram, so it will be easy slip into your pocket. Although this drive is petite, USB 2.0 specification allows it to perform high speed transfers of files in seconds. You can store dozens to hundreds of files on this tiny drive with storage capabilities ranging from 8GB to 64GB.
It works smoothly with Windows 2000/XP/Vista/Windows 7, 8, Mac OS: 10.3 and above operating system. PNY promised limited warranty of 2 years within the date of purchase.
Last updated: Apr 7, 2020 at 12:09 pm CDT