Mr. Everything provides users with the perfect must-have of the season, allowing them to enjoy 33 hours of non-stop music or jump start their car battery if needed. The all-in-one smart charging station has already raised a total of $67,378 with the help of 205 backers on Kickstarter.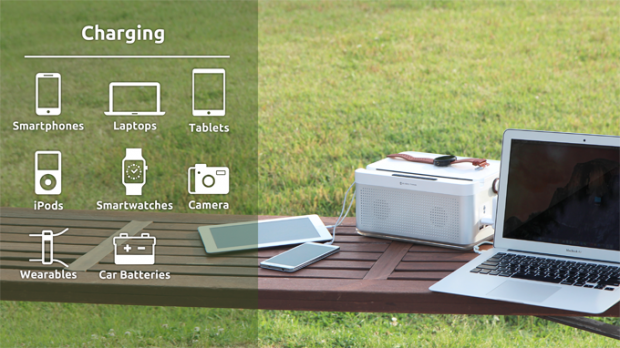 From the white and color-changing LED lights to the clutter-free utility storage, Mr. Everything gives users a myriad of different features that help them become organized and hands-free with ease. Mr. Everything users can charge their iPhone 6 up to 15 times, MacBooks up to 2 times and have up to 100 hours of LED lighting.
"Our team is focused on making people's lives easier, whether it's during the summer, winter, at home or on the go," Chris Shin, President of Mr. Everything, said. "Why pack your bag with ten different devices when you can replace it with just one? We work hard to solve that problem and make it happen for our consumers."
With Mr. Everything, users can start their summer off right by avoiding the hassle of throwing multiple charging cords, earbuds, adapters and keys into a bag with the annoyance of untangling them later. Not only does Mr. Everything help users get organized, it takes away the worry of having important electronic devices die suddenly in times of need, including car batteries.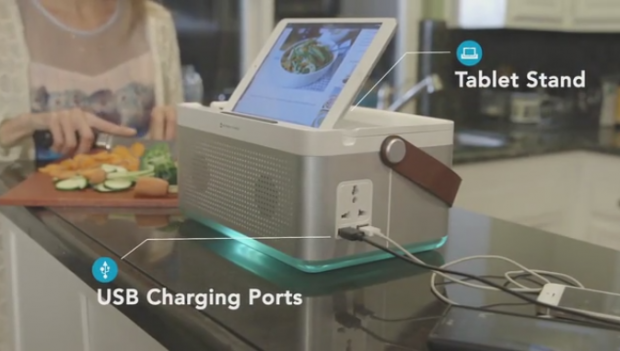 Mr. Everything is transported with the help of a built-in carrying handle that allows users to easily take the portable charging station on all of their summer adventures. The device is also water-resistant, doing away with the fear of getting speakers wet when outdoors. No matter where users are this summer, Mr. Everything comes equipped with 4 USB ports and a Qi wireless charging pad that can charge multiple devices all at once. Mr. Everything+ comes with all of the same features as the regular Mr. Everything plus an additional universal AC
power outlet.
Mr. Everything is still available on Kickstarter for just $199, while Mr. Everything+ is available for $299. For more information about Mr. Everything and Mr. Everything+, visit the live Kickstarter campaign page at http://bit.ly/MrEverythingKS.
Last updated: Apr 7, 2020 at 12:09 pm CDT