Crucial, a leading global brand of memory and storage upgrades, today announced significant updates to its Storage Executive tool. The new version (3.20) features Momentum Cache, an intelligent caching feature that can enhance burst performance by up to 10x[1], and allows users to extend SSD lifetime by reducing redundant writes. The tool uses idle memory for caching as needed, and installs easily via the Storage Executive interface.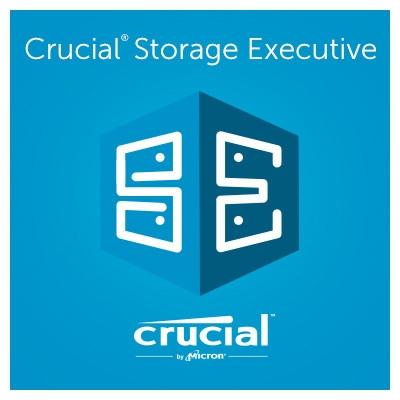 In addition to the new features, Storage Executive also allows users to:
Update to the latest firmware

Monitor drive's temperature and health

Reset the drive's encryption password

Easily check how much storage has been used
"We want everyone to enjoy the benefits of solid state storage," said Jonathan Weech, storage marketing manager, Crucial. "Software that optimises performance and keeps Crucial SSDs running efficiently is another example of how we make upgrading easy."
Crucial Storage Executive can be easily installed from this page, is compatible with Microsoft Windows 7 and newer operating systems, and works with the Crucial M500, M550, MX100, MX200, and BX100 SSDs.
Last updated: Apr 7, 2020 at 12:09 pm CDT