Crucial, a leading global brand of memory and storage upgrades, is now sampling Crucial DDR4 2400MT/s 8Gb-based RDIMM, LRDIMM, and ECC UDIMM server modules through its Technology Enablement Program. Engineered to enable higher density modules, 8Gb-based DDR4 memory allows for increased performance, bandwidth, and energy efficiency.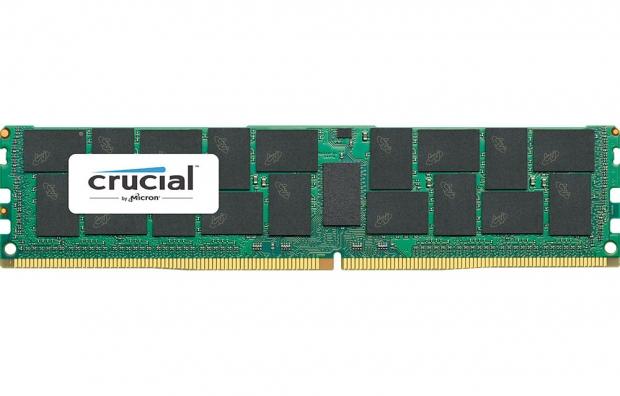 Higher density modules, when combined with the next DDR4 speed increase of 2400MT/s, create greater channel bandwidth and channel density, as well as increased energy efficiency. Ultimately, these benefits provide more value per gigabit than current 4Gb-based offerings. Taken together, the increase in density, bandwidth, and value deliver a lower total cost of ownership for users.
"Our 8Gb-based modules will enable the next-generation of energy efficient servers to more readily keep up with the ever-increasing memory density and bandwidth demands of virtualisation, HPC, and big data applications," said Michael Moreland, worldwide product marketing manager, Crucial. "These modules can play a significant role in nearly any server strategy, no matter whether it is a new installation of a single server or the scale-up or scale-out of an existing deployment."
Designed for the next-generation processor product families, Crucial 8Gb-based server memory is extensively tested to mission-critical standards and is backed by a limited lifetime warranty. The Technology Enablement Program provides channel partners who are currently developing or evaluating DDR4-capable platforms early access to Crucial DDR4 8Gb-based RDIMMs, LRDIMMs, and ECC UDIMMs. The new modules are expected to be available in late July and will be included in the Reliance Program.
Last updated: Apr 7, 2020 at 12:09 pm CDT