COMPUTEX TAIPEI, Asia's largest ICT trade show, begins on Tuesday, June 2 and runs through Saturday, June 6. COMPUTEX TAIPEI is undoubtedly the place to connect with large tech companies and hear about their latest tech and gadgets. This year, the 35th COMPUTEX TAIPEI will be once again fueled by new technology and trends, with its hall floors being home to over 1,700 exhibitors and 5,000 booths and showcasing the latest innovations, technologies and equipment. MSI, world's leading gaming brand, will roll into COMPUTEX with a diverse, award-winning product lineup of laptops, AIO PCs, motherboards, video cards, servers, etc. "MSI has always strived for innovation, design and efficiency," says Eric Kuo, MSI Vice President of Global Sales & Marketing. "At this year's COMPUTEX TAIPEI, we will present our latest innovations and immerse visitors into a variety of digital and gaming experiences."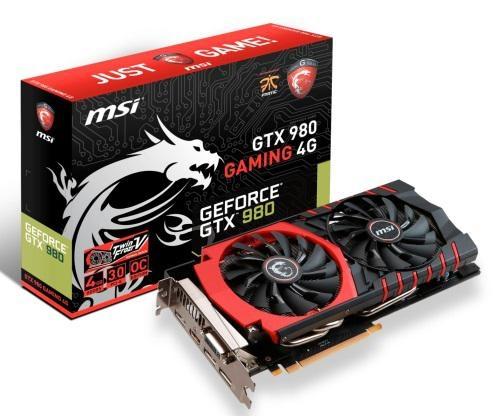 Pioneering products and cutting-edge technology on display
World-renowned vendor of gaming hardware, MSI has on display its highly-acclaimed GAMING series laptops fueled by the upcoming 5th generation Intel® Core i7 processors, Tobii Eye-Tracking Technology, KillerTM Wireless-AC 1535 with new ExtremeRangeTM Technology, Nahimic Sound Technology, NVIDIA® G-SYNC, SLI extreme graphics, etc. Workstations with K5100M/4100M extreme Quadro graphics and the latest P series laptops featuring True Color technology are something to behold as well.
Also on the show list are MSI Nightblade MI gaming barebone; AG270 3K, Gaming 24GE and Gaming 24GE 4K GAMING series AIOs; Pro 24 2M from the latest Pro Series AIOs; along with Cubi energy efficient Mini-PC. The Nightblade MI employs Intel® Core i7 processor and NVIDIA® GeForce 900-series video card, packing powerful components in a compact design. The GAMING series AIOs are loaded with a rich array of gaming features, specifically developed to deliver the best experience when playing games. The Pro 24 2M features Intel® Core i5 quad-core processor and an optical multi touch, wide viewing angle panel for the best view from any angle. Featuring a wide range of Intel® processors and expandability, Cubi is the essence of small, smart computing.
In terms of motherboards, MSI introduces a variety of Intel® X99/Z97 GAMING, Overclocking and Classic motherboards for gamers, overclockers, PC enthusiasts and professionals, taking custom built motherboards to the next level. COMPUTEX 2015 Best Choice Golden Award winner X99A GAMING 9 ACK and Best Choice Award winner X99A XPOWER AC are highlights of the motherboard lineup and will also be showcased at the Best Choice Award Pavilion (Area I, 1st Floor, Nangang Exhibition Hall) throughout the event.
Equally eye-catching are MSI GAMING series video cards that highlight an arsenal of powerful and gamer-specific features to meet gamers' needs while playing graphically demanding games.
Online exhibition made awesome with Responsive Web Design
The physical show booth aside, MSI also provides COMPUTEX TAIPEI 2015 Online Exhibition featuring a collection of MSI's show topics for viewing anytime and anywhere. The whole new Responsive Web Design helps create websites that look good on all devices. Visitors will have an optimal viewing experience across a variety of devices and can enjoy our exhibition in efficient and engaging ways.
Come explore MSI COMPUTEX TAIPEI 2015 Online Exhibition. The awesome stuff is just a few clicks away!
A glimpse of MSI's product highlights at COMPUTEX 2015
Graphics Cards
MSI GAMING Graphics Cards: Cooler, Quieter, Better
MSI's elite lineup of GAMING video cards is headed up by the award winning GTX 980 GAMING 4G, winner of the 23rd Taiwan Excellence Awards and finalist of the COMPUTEX 2015 Best Choice Award. The GTX 980 GAMING 4G is powered by the renowned Twin Frozr V cooler, which features a premium LED illuminated MSI GAMING Dragon that can be controlled by a new feature on the exclusive MSI Gaming App. The MSI Gaming App provides five unique animation effects and Scenamax technology to reduce strain on the user's eyes. With unmatched performance and an impressive host of features, the latest MSI GAMING series video cards have redefined the ultimate GAMING experience.
Armor 2X Series, Solid Performance in a Brand New Package
Users looking for solid performance with improved cooling and top quality components will find the Armor 2X series video cards to be their best choice. This series features Military Class 4 Components for reliable performance, Armor 2X Thermal Design for enhanced cooling and is available in a striking new Black & White design to form a stylish addition to any system.
Motherboards
X99A GAMING 9 ACK, Engineered for High-Performance Gaming
Recognized for its extraordinary technical ingenuity and outstanding design, MSI X99A GAMING 9 ACK motherboard is an honoree of COMPUTEX 2015 Best Choice Golden Award and comes equipped with the evolution of the best onboard audio solution Audio Boost 2, Killer networking through LAN & WI-FI, support for Turbo M.2 32 Gb/s, USB 3.1 and SATA Express devices together with other key gaming features.
X99A XPOWER AC, the Overclocking Champion
As COMPUTEX 2015 Best Choice Award winner, the X99A XPOWER AC caters to power users and professional extreme overclockers and features Intel® Core i7 processor, Turbo M.2 32 Gb/s, USB 3.1, SATA Express devices, Military Class 4 components, enhanced thermal design and a variety of overclocking features.
World's First Motherboard Brand with Windows 10 WHQL Support
MSI is the world's first motherboard manufacturer to receive official Microsoft Windows 10 WHQL certification. The Z97A GAMING 6 motherboard passed Microsoft Windows 10 official certification, along with other MSI models. This means you don't have to worry about support when upgrading to Windows 10 with MSI.
Z97A SLI Krait Edition & Z97A PC Mate Motherboards Expand USB 3.1 Family
With the new stunning black & white Z97A SLI Krait Edition and the all-round Z97A PC Mate motherboards being released, 2 new models have been welcomed to the MSI USB 3.1 motherboard line-up.
MSI COMPUTEX TAIPEI 2015 Online Exhibition
http://gaming.msi.com/event/computex-2015
COMPUTEX Info
Date: Tue. June 2 ~ Sat. June 6, 2015
Venue: 4th Floor, Taipei World Trade Center Nangang Exhibition Hall
Booth: L0617
MSI Facebook: https://www.Facebook.com/MSIHQFANCLUB
MSI Twitter: https://twitter.com/msitweets
MSI GAMING Products: http://gaming.msi.com
Last updated: Apr 7, 2020 at 12:09 pm CDT