SMART Modular Technologies, Inc., a leading designer, manufacturer and supplier of specialty memory and storage solutions, including memory modules, flash memory cards and other memory and solid state storage products, today announced the expansion of its NVDIMM product line with its new 8GB and 16GB DDR4 NVDIMMs available in a single rank, four bit configuration. SMART's full lineup of DDR4 NVDIMMs now include two configurations; a single rank eight bit configuration in 4GB and 8GB densities, and the new 8GB and 16GB options. The new NVDIMMs are targeted for server and storage applications to improve performance.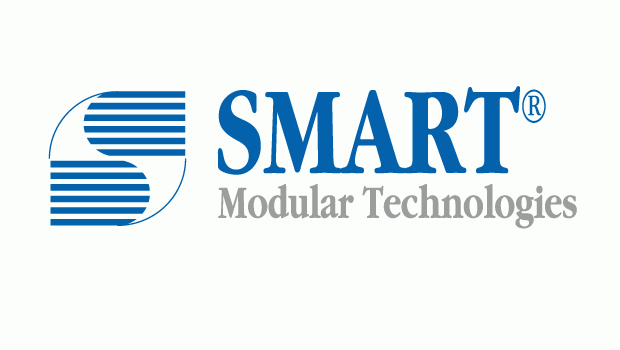 NVDIMMs transform main DRAM memory into persistent memory resulting in higher performing servers by allowing big data, transaction logs, and other latency and performance-sensitive data to be accessed at DRAM speeds without the risk of data loss. Rather than reading and writing big data or transaction logs to traditional storage media such as SATA SSDs, PCIe NVMe SSDs, or HDDs, they can be written to and read from main memory without the risk of data being lost due to any sudden power loss (SPL) event. Server performance in terms of lower latency, higher IOPS, and greater endurance all increase dramatically with the use of SMART's NVDIMMs.
SMART now supports a complete lineup of DDR4-2133 NVDIMMs ranging from 4GB to 16GB configured as 1-rank x8 and 1-rank x4. SMART's DDR4 NVDIMMs are targeted to support a wide range of industry standard and OEM server and storage platforms from Intel, Supermicro, Lenovo, HP and others. NVDIMM industry adoption is being driven by JEDEC standardization and the growth of In-Memory Computing (IMC) where entire databases need to be loaded in main memory for real-time analytics. SMART is further entrenched in supporting DDR4 NVDIMM standardization with its work in coordination with JEDEC.
Working closely with its customers over many years, SMART has developed and incorporated into its DDR4 NVDIMMs, SafeStor technology, a feature-rich, mature command and control register interface. SMART's DDR4 NVDIMMs also have an integrated DRAM and flash controller with end-to-end data integrity protection including internal CRC-32 and parity protection for FPGA SRAM. Backup power can be provided by the host system through a JEDEC-standard 12V power rail or by a tethered Backup Power Module (BMP). SMART provides several intelligent tethered BMP options including a 2.5" SSD form factor supercap module and several other hybrid solutions that are currently developed or in development.
Applications where response time is critical will greatly benefit with the added persistence that SMART's NVDIMMs provide.
SMART Modular Technologies will be showcasing its NVDIMM offerings within its DRAM product line at Embedded World 2015 Exhibition and Conference, Nuremberg Messe, Nuremberg, Germany.
Last updated: Apr 7, 2020 at 12:09 pm CDT