Glu Mobile Inc., a leading global developer and publisher of free-to-play games for smartphone and tablet devices, today announced the company will partner with Katy Perry on the development of a new mobile game. Featuring Katy's voice, likeness, and personality, the game will introduce players to a digital playground of global success and talent. Glu expects to launch the game worldwide in late 2015 on iOS and Android.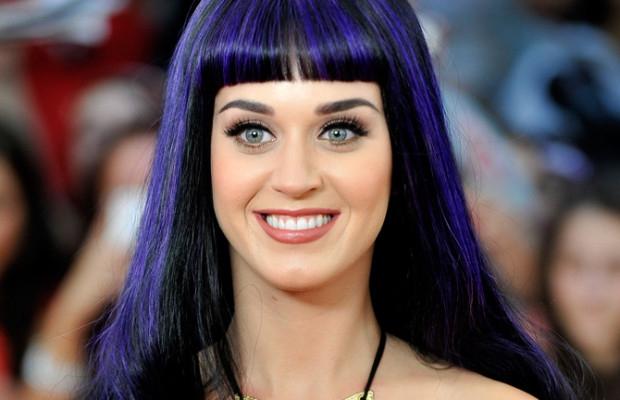 "Katy is arguably the most recognized musician in America following her Super Bowl XLIX Halftime performance this past Sunday. She is a cultural icon and we expect to translate key elements of her success into an innovative, highly entertaining mobile experience," said Glu CEO, Niccolo de Masi. "We anticipate that Katy's significant global audience, including more than 170 million* fans on social media, will make her a strong gaming partner for Glu."
Katy is one of the best-selling artists of all time and recently hosted the Super Bowl XLIX Halftime Show to an average television audience of more than 118 million people.
She cemented her status as a best-selling superstar with the global success of her second studio album, "Teenage Dream," which debuted at No. 1 in eight countries and spent more than two years on Billboard's Top 200 album sales chart. She became the only female artist to have five No. 1 singles from one album on the Billboard Hot 100 chart ("California Gurls," "Teenage Dream," "Firework," "E.T." and "Last Friday Night"). The special edition, "Teenage Dream: The Complete Confection," added "Part of Me" and "Wide Awake" to Katy's list of nine Top 40 chart-toppers (dating back to her multi-platinum debut album, 2008's "One of the Boys," which generated four hit singles: "I Kissed A Girl," "Hot N Cold," "Thinking of You" and "Waking Up In Vegas"). "Roar," the first single from her new album, PRISM, became Katy's 10th No. 1 Top 40 track after debuting at No. 1 on iTunes in 68 countries with 557,024 downloads in its first week of release, the biggest digital song sales week of 2013. A successful follow-up single, "Unconditionally," was released in late 2013, followed by "Dark Horse," which helped Katy set the record at Top 40 for most total weeks (46) at No. 1 in the Billboard airplay chart's archives, and makes her the only artist in 2014 with top spins at three different radio station formats (Top 40, Hot AC and AC radio).
She is the first artist to surpass the 75 million digital award threshold, counting digital downloads and on-demand streams - 20 million ahead of any other artist. She is currently touring the world on the Prismatic World Tour, which continues to be a hugely successful global spectacle, with 17 sold out arenas in the UK, 66 sold out arenas in North America and 25 sold out arenas in Australia/New Zealand during 2014. The tour continues in 2015 throughout Europe, Asia and South America where Katy will headline Rock In Rio in Brazil on September 25.
Glu will provide additional details on the game's development and Katy's involvement at a later date.
*Katy's social audience as of February 4, 2015: 77.1 million on Facebook, 64.6 million on Twitter, 14.2 million on Instagram, 14.9 million on Vevo. There is some fan overlap between these social channels.
Last updated: Jul 27, 2022 at 03:38 am CDT