Transcend Information, Inc. (Transcend), a leading manufacturer of industrial-grade products, is proud to announce the launch of the DDR4 memory module series. The series includes DDR4 2133 MHz UDIMMs, RDIMMs, ECC-DIMMs and ECC SO-DIMMs, which are fully compatible with the latest Intel Xeon E5-2600 v3 server family processor, Haswell-E CPU with X99 chipset and micro servers. Transcend's DDR4 series boasts superior performance, 1.2V ultra-low power consumption, and increased reliability. All these features make it perfect for cloud computing, virtualization, and high-performance computing technologies.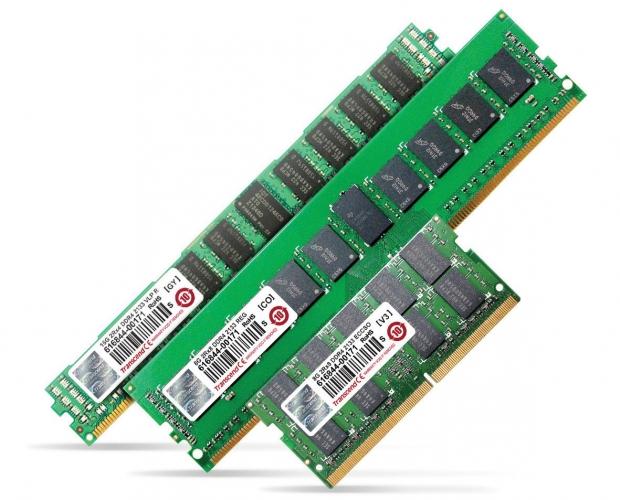 Transcend's DDR4 memory modules are constructed with top-quality DRAM chips that deliver stable performance and durability. With advanced DDR4 technologies, Transcend's DDR4 memory modules utilize higher density components, allowing capacity options ranging from 4GB to 32GB. Offering high speed transmission of 2133MHz and up to 17GB/s of memory bandwidth, Transcend's DDR4 DIMMs comprehensively promote the system performance.
Transcend's DDR4 memory modules have an ultra-low operating voltage of 1.2V, reducing the electrical load of the memory bus and consuming up to 40% less power compared to 1.5V standard DDR3 DIMMs. This prolongs the battery life of portable devices and protects the environment by consuming less energy. Furthermore, since each module generates less heat, systems can operate with reduced temperatures and increase the overall reliability of the module.
With the superior transfer efficiency, Transcend's DDR4 VLP RDIMMs measure just 0.74 inches in height, perfect for use in high-end space-constrained platforms such as blade servers. The ECC SO-DIMMs have the size of standard SO-DIMMs, and also feature Error Correcting Code, which monitors the data that gets transferred in and out of memory and corrects any errors found. The ECC SO-DIMMs are ideal for small form-factor industrial computers, POS terminals, medical equipment and mini-ITX systems. Additionally, both models help lower cooling costs by significantly improving chassis airflow and memory heat dissipation thanks to their reduced vertical footprint.
Transcend's DDR4 memory modules are fully compliant with JEDEC (Joint Electron Device Engineering Council) standards and undergo strenuous 64 bit kernel, single-core and multi-core testing to ensure the best quality possible. All DDR4 models carry Transcend's renowned Limited Lifetime Warranty.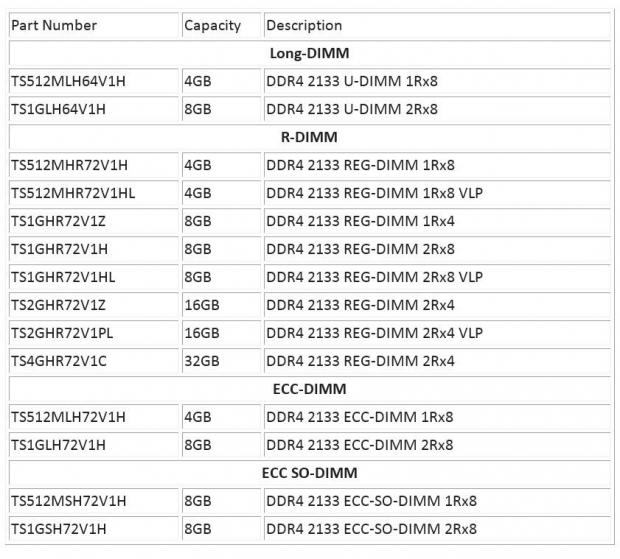 Last updated: Apr 7, 2020 at 12:09 pm CDT