As the leading brand in enthusiastic graphics market, Gainward proudly presents the brand-new GeForce GTX graphics, base on the next generation MAXWELL architecture, GeForce GTX 960 series. With the great successful MAXWELL powered GPU, the new Gainward GeForce GTX 960 series hit the sweet spot of the most cost effective way to get a high-end gaming experience, such as 1080P gaming at 60 FPS.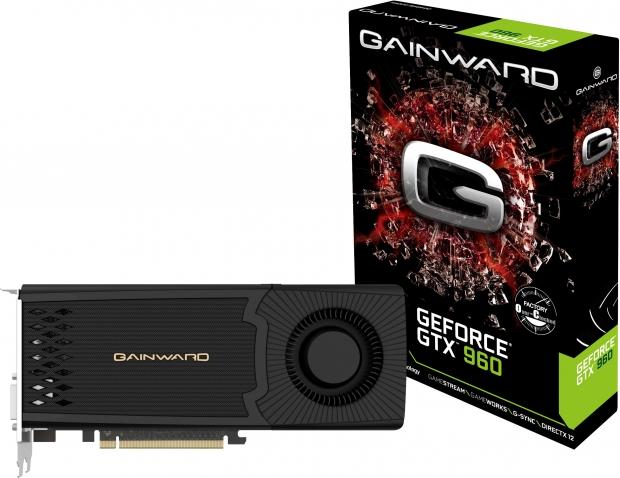 Gainward GeForce GTX 960 series comes with 2048MB 7Gbps high speed GDDR5 memory. The memory architecture of MAXWELL provides 33% more efficient than previous generation. Along with the superior core architecture, the GeForce GTX 960 series give you twice the performance of previous-generation cards. The fastest edition of Gainward GeForce GTX 960 series is GTX 960 Phantom "Golden Sample - Goes Like Hell", which is factory over-clocked at 1279MHz base clock (1342MHz boost clock) and 3600MHz memory clock speed, performs up to 12% more than NV's GTX 960 reference clock speed under games and benchmark score.
The Gainward GTX 960 Phantom, factory over-clocked at 1203MHz base clock (1266MHz boost clock) and 3600MHz memory clock speed, also outperform reference-clocked by 8%. And, the Gainward GTX 960 "OC" edition, fabricated with two-slot blower cooler, also is factory over-clocked at 1165MHz base clock. To compete with previous-generation GTX 660, all get much faster performance enhancement and up to 35% less power consumption.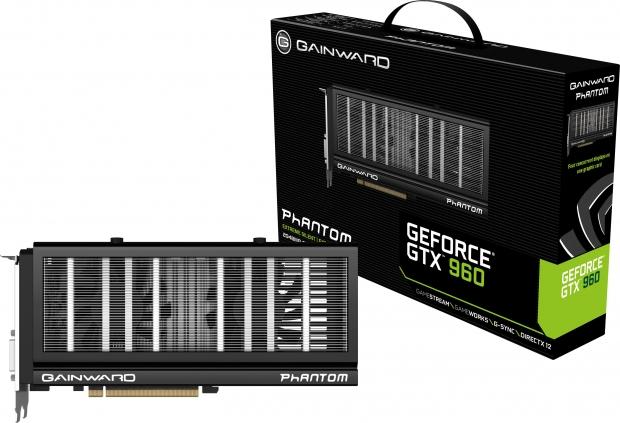 The Gainward GeForce GTX 960 series come with Gainward superior hardware design:
High quality components - solid capacitors, high quality Ferrite core chokes and super low RdsON MOSFET for longer lifespan, great reliability, lower power loss and generating less heat

Four display ports - provides flexible configuration for multiple-monitor application

The Phantom version are fabricated new Phantom with removable fan design, each fan body can be removed to clean if necessary. The new EXPERTool utility adds support for new fan control feature, allows users to change fan curve by their requirement.

With Gainward superior design for the GeForce GTX gaming GPUs and NVIDIA technology, users will experience a whole new class of the performance enhanced and quieter game play.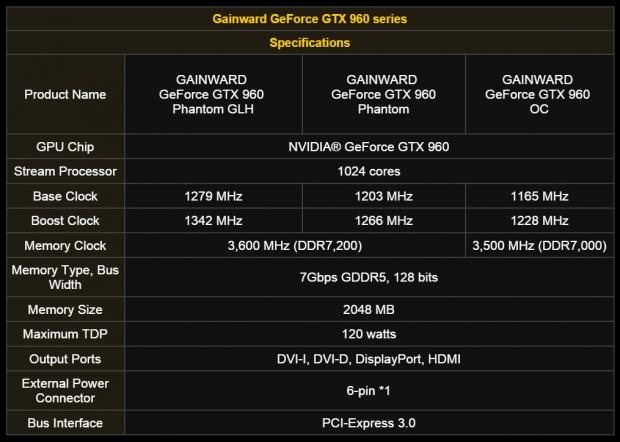 Last updated: Apr 7, 2020 at 12:08 pm CDT