EVGA is proud to announce that the EVGA X99 motherboard lineup is one of two motherboard manufacturers that offers full compatibility for high performance G.Skill memory of 3000MHz and above. EVGA was able to fine tune the memory performance, XMP support and compatibility to offer enthusiasts full support for the fastest DDR4 memory available today.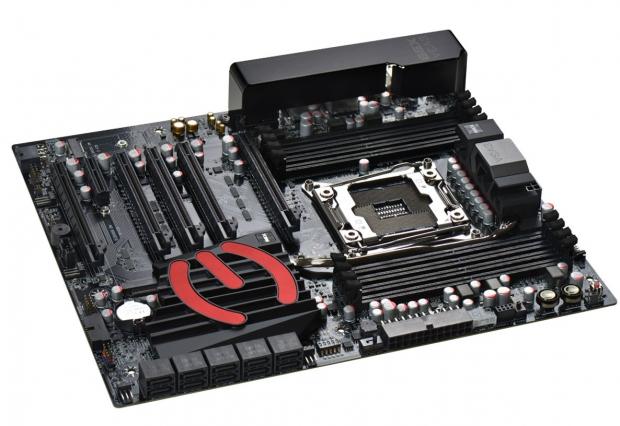 Extreme overclocker Vince "K|NPG|N" Lucido, who continues to achieve 3DMark World Records using EVGA components, had this to say about EVGA X99 motherboard support for G.Skill's 3000MHz+ memory. "The EVGA motherboard and BIOS R&D teams wanted to prove they could make a motherboard that can flawlessly run the fastest memory available on the market today, and they did exactly that."
"G.SKILL is excited that EVGA, one of the finest motherboard manufacturers in the world, is bringing further support and compatibility with our top tier of DDR4 memory available on the market today. The fine tuning of EVGA X99 motherboards opens up new options for gamers and overclockers alike to achieve the extreme performance through G.SKILL DDR4 3000MHz+ memory kits," commented Frank Hung, Product Marketing of G.SKILL.
The EVGA X99 motherboard was designed from the ground up to satisfy the needs of the hardcore enthusiast with stunning features and overclocking support. These motherboards also feature EVGA's new GUI BIOS that focuses on the best overclocking support, functionality, and are straight and to the point, the way a modern BIOS should be.
Learn more about the EVGA X99 motherboards here.
Learn more about G.Skill DDR4 memory here.
Last updated: Apr 7, 2020 at 12:08 pm CDT