SYNNEX Corporation, a leading distributor of IT products and services, has broadened its cable footprint by signing a distribution agreement with Time Warner Cable Business Class (TWCBC). With this addition, SYNNEX' cable offering through its MOBILITYSolv group now covers many of the major cable markets in the US.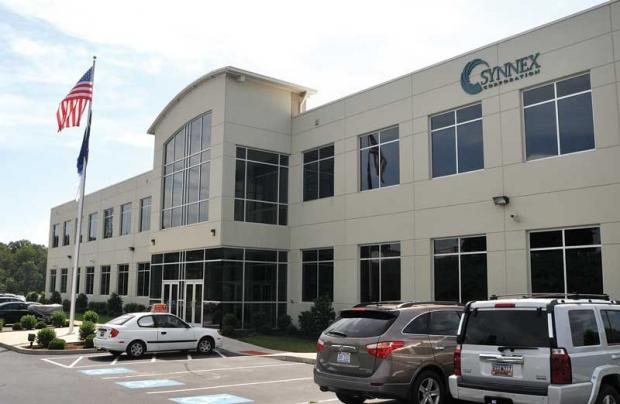 By adding TWCBC, SYNNEX solution providers have access to a comprehensive suite of data, voice, video and managed cloud services. SYNNEX' network infrastructure helps businesses scale their ever-increasing bandwidth needs, while delivering cost savings, access to the latest technologies as they launch, speed that helps automate and enable the online workflow and agility to choose the best level of connectivity support for cloud infrastructure. Additionally, TWCBC's Partner Program provides attractive compensation and delivers added-value and choice for partners.
"By offering the best-in-class technology and geographic strength of Time Warner Cable Business Class, SYNNEX allows our solution providers to execute on the 'move' portion of our 'connect, move and control' mobility strategy," said Bob Stegner, Senior Vice President, Marketing, North America, SYNNEX Corporation. "This enables our solution providers to bring reliable, cable and fiber-based internet, voice, and TV products to their commercial customers, allowing them to gain more bandwidth at a cost-effective price."
"Our agreement with SYNNEX further enhances their holistic approach in enterprise mobility and significantly expands their geographic reach," said Jim Delis, Group Vice President of Partner Channels for Time Warner Cable Business Class. "Their innovative strategy and deep resources complement TWCBC's offerings to provide resellers with a truly game-changing solution."
SYNNEX began building out its cable practice by signing a distribution agreement with Comcast Business in 2013. With the addition of TWCBC, SYNNEX now covers most of the major cable markets in the US, demonstrating its continued progress in leading the mobility charge in IT distribution.
To learn more about TWCBC through SYNNEX Corporation, visit www.synnex.com/mobilitysolv or email mobilitysolv@synnex.com.
Last updated: Apr 7, 2020 at 12:08 pm CDT