Royal Philips and Volcano Corporation, a global leader in catheter-based imaging and measurement solutions for cardiovascular applications, today announced that they have entered into a definitive merger agreement. Pursuant to the agreement, Philips will commence a tender offer to acquire all of the issued and outstanding shares of Volcano for USD 18.00 per share, or a total equity purchase price of USD 1 billion (approx. EUR 800 million), to be paid in cash upon completion. The board of directors of Volcano has unanimously approved the transaction and recommends the offer to its shareholders. The transaction is expected to close in the first quarter of 2015.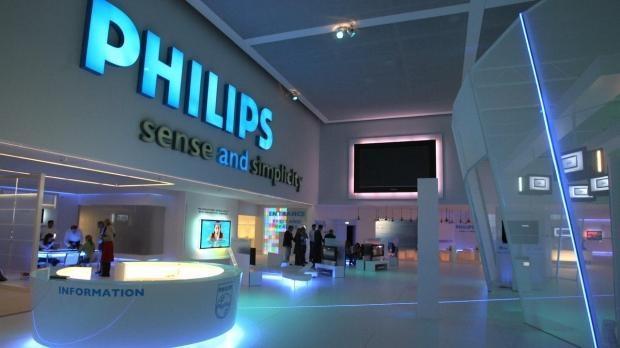 In the last few years, Philips has created a leading image-guided therapy business through strategic investments in R&D, partnerships and technology licenses. Today, Philips has a rich portfolio of interventional imaging equipment, navigation tools, and services, and a sizeable global customer base, including each of the top 50 U.S. Heart Surgery and Cardiology hospitals. One in every three interventional X-ray systems sold globally is a Philips system. These systems provide the visual maps that allow the clinician to guide thin, tube-shaped instruments called catheters through the body, to the area of interest and perform the minimally invasive treatment.
In image-guided treatments of the heart and blood vessels, there is an increasing trend to use advanced catheters that are capable of producing ultrasound images of the interior of blood vessels (intravascular ultrasound or IVUS) or perform blood flow measurements (fractional flow reserve or FFR). There is a growing body of clinical evidence that the use of such technologies in conjunction with interventional X-ray helps improve procedural outcomes.
With 2013 sales of approximately USD 400 million, San Diego, California-based Volcano is a leader in catheter-based imaging and measurements for minimally invasive diagnostics and treatment of coronary artery disease and peripheral vascular disease. Volcano is the only company in the industry with a leading position in both IVUS imaging and FFR measurements. In addition, the company possesses the broadest product portfolio around these two technologies, a leading IP position and a nascent peripheral vascular therapeutics business that targets a segment with a double-digit growth rate.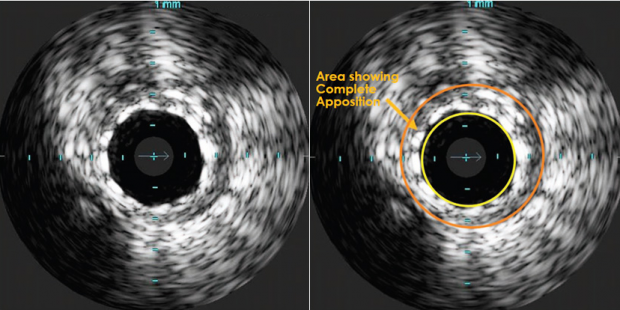 The combination of two industry leaders will create new sources of recurring revenue streams and increase sales growth for Philips in the EUR 4 billion image-guided therapy market opportunity. Sales growth will be accelerated through Volcano's close customer relationships associated with its disposable products and channel synergies that will create cross-selling opportunities between both companies' existing customer bases. Furthermore, the combination of Volcano's proven clinical development and commercialization capabilities with Philips' next generation of imaging and measurement technologies, will allow Philips to introduce new solutions in higher growth segments such as the minimally invasive treatment of heart rhythm disorders and structural heart diseases. These are promising segments growing at double-digit rates.
"The agreement to acquire Volcano significantly advances our strategy to become the leading systems integrator in image-guided therapies," said Frans van Houten, Chief Executive Officer of Royal Philips. "Volcano's impressive and unique product portfolio is highly complementary to our strong offering in live image-guidance solutions, creating an opportunity to accelerate the revenue growth for our image-guided therapy business to a high single-digit rate by 2017. Our combined sales forces will be able to capture immediate cross selling opportunities, while our joint R&D teams will be able to develop new solutions to address significant unmet needs in the minimally invasive treatment of cardiovascular diseases."
Mr. Van Houten added: "Image-guided therapies provide significant benefits for healthcare systems and patients, including reduced patient trauma, shorter recovery times and hospital stays, and lower costs. As a result, our clinical partners and customers are asking for a tighter integration of imaging and measurement technologies to enable such therapies. This transaction allows us to provide our customers with an integrated solution to improve procedural outcomes at a decisive stage in the health continuum."
"I am very excited that Volcano will become part of Philips and join forces with its leading image guided therapy business," said Scott Huennekens, Volcano President and Chief Executive Officer. "This transaction will be beneficial for our shareholders, customers, partners and employees. There is a large and growing global market opportunity for image-guided therapies, and as part of Philips, we gain the scale and resources needed to accelerate our goals of improving patient outcomes on a global basis, lowering cost and delivering innovative diagnostics and therapies in the coronary and peripheral markets. In addition, our shared expertise in the image-guided therapy market will allow us to further globalize our leading IVUS and FFR product offerings and enter new product areas. We look forward to working closely with Philips and ensuring a smooth transition and closing."
Upon completion of the transaction, the Volcano business and its 1,800 employees will be part of a dedicated, new image-guided therapy business group within Philips, which will be led by Philips executive Bert van Meurs, an experienced leader in the health care industry with a proven track record in the image-guided therapy market.
Financials
The acquisition will create a strategically and financially compelling combination that will provide higher growth, additional operating leverage through more productive sales operations, and enhance commercialization opportunities in new, adjacent segments. Philips will drive operational performance improvements through cost synergies and the implementation of proven productivity improvement methodologies such as Lean. As a result, the transaction is expected to be accretive to Philips' reported earnings per share by 2017, and Philips targets an EBITA margin for its image-guided therapy business group of around 20% by 2017.
The transaction is structured as a cash tender offer by Philips for all of the issued and outstanding shares of Volcano, to be followed by a merger in which each share of Volcano not tendered in the tender offer will be converted into the USD 18.00 per share price paid in the tender offer. Pursuant to the merger agreement, the transaction is subject to customary closing conditions, including certain regulatory clearances in the US and in certain non-US jurisdictions. The tender offer is not subject to any financing conditions. Philips intends to finance the acquisition through a combination of cash on hand and the issuance of debt.
Last updated: Apr 7, 2020 at 12:08 pm CDT