TUL Corporation, a leading manufacturer of AMD video cards, is going to showcase the most powerful and fastest R9 290X solution at Computex 2014, the PowerColor Devil 13 Dual Core R9 290X. Except Devil 13 Dual Core R9 290X, we're going to display our unique fan design, the Double Blades, and PowerColor patented device, the Turbo Timer.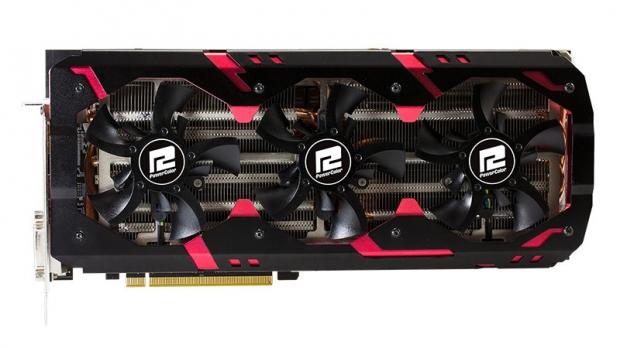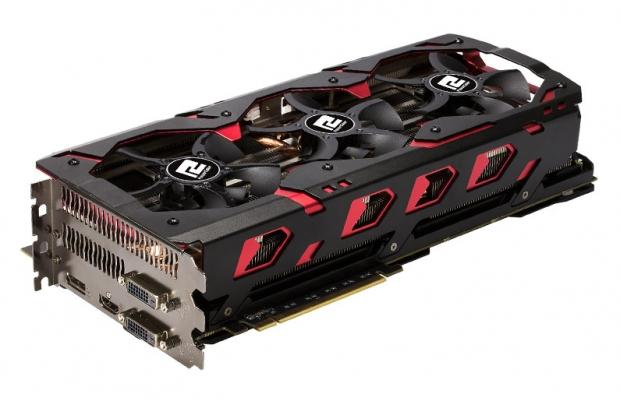 Whole new generation of Devil 13
The 3rd generation, Devil 13 Dual Core R9 290X, is packed with dual Hawaii XT cores, designed to tackle the most demanding HD titles. It operates at 1000 MHz for core clock and 1350 MHz for memory, using 512-bit X2 memory interface with 8 GB of GDDR5 memory, breaking out the limitation of extremely gaming performance.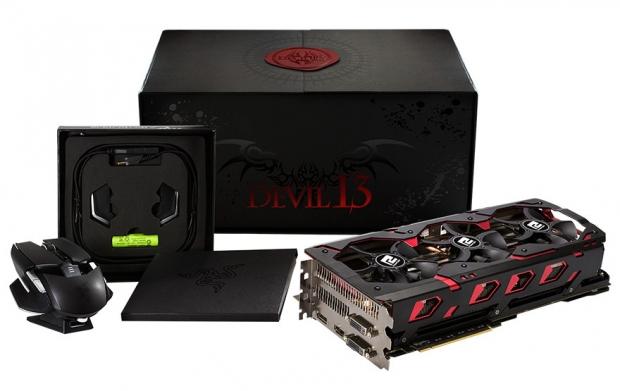 The Devil 13 Dual Core R9 290X is built with carefully-design Platinum Power Kit and ultra-efficient thermal design. It consists of massive 15-phase power delivery, PowerIRstage, Super Cap and Ferrite Core Choke, providing the stability and reliability for such high-end graphics solution. To qualify for Devil 13, it utilizes efficient trio fan design with Double Blades, two pieces of large die-cast panel, total 10pcs of heat pipes, and enormous surface of aluminum cooling fin, achieving a perfect balance between thermal solution and noise reduction. We add several features which are gamers exclusive. The Devil 13 backlighting glows a bright red color with the logo pulsating slowly, delivering exceptional outlook; the Dual BIOS button design allows gamers to pursuit extreme performance in the easiest way; 4 units of 8 pin PCI-E power connector draw more power, offering constant and stable power input. What's more, to honor Devil 13 users, we bundle our latest Devil 13 with the most top-notch gaming mouse, the Razer Ouroboros. We believe our Devil 13 users are deserved to have the best.
Turbo Timer & Double Blades
Except Devil 13 Dual Core R9 290X, we're going to demo our patent pending device, Turbo Timer, which is designed to keep the video card cooler running for a pre-specified period after the PC powered off. Furthermore, for the revolutionary fan design Double Blades, we're going to show you how it works to generate most airflow than other fan designs.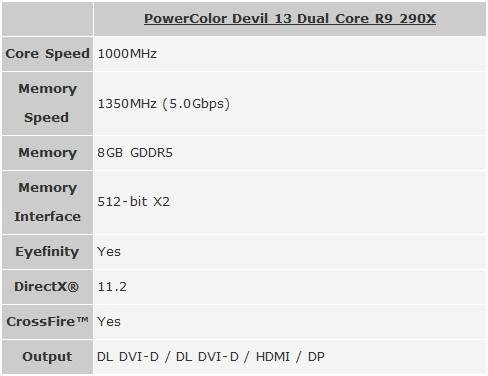 Please visit Nangang Exhibition Hall, #404 meeting room and get impressed by new technologies introduced by PowerColor at Computex 2014!
Last updated: Apr 7, 2020 at 12:08 pm CDT