TAIPEI, Taiwan, March 12, 2014 - ASRock partners with Kloudian to make your mobile devices connect to your PC seamlessly! We offer ASRock Cloud - a three year subscription to Orbweb.ME Professional version (worth USD $149.97), a personal cloud service which is originally $49.99 per year. Plus an additional one month upgrade to Orbweb.ME Ultimate package with Remote Desktop function. Now, download Orbweb.ME Host, enter ASRock Cloud promotion code "ASR2014"?, ASRock's users are allowed to enjoy all services above.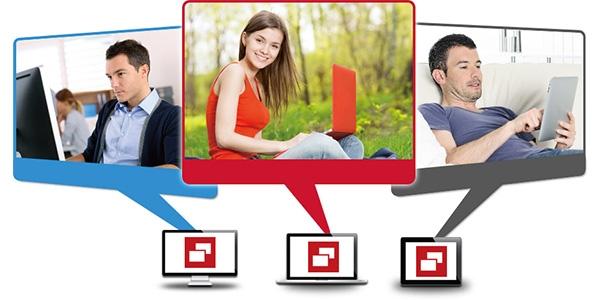 ASRock Cloud is a collaboration of ASRock and Kloudian Systems Inc. Kloudian is a cloud service solution provider focused on personal cloud enablement innovations.
"It is very exciting to work with ASRock, one of the world's largest motherboard manufacturers. With the continued proliferation of mobile devices and the growing demand to 'stay connected', we are proud to provide a powerful and convenient solution to enable users the freedom of their portable device plus the power of their ASRock personal computer."? said James Wei, CEO of Kloudian. "ASRock has had a vision of personal cloud as a data sharing solution for several years. With Kloudian's assistance, ASRock has finally fulfilled this dream."? said James Lee, VP of ASRock Sales and Marketing.
Designed for easy-setup, you'll be ready to go in minutes. Install the iOS or Android app (or use a PC browser) then you can remotely power on your PC, stream music, photos, and video clips remotely via Orbweb.ME's file Xplorer anytime, anywhere. Forgot to bring your presentation files? Just remotely login to your PC to search and access the files you need. Running out of storage on your mobile device? Send your photos and videos from your mobile device back to your PC.
Still struggling with your mobile device to work with Windows applications and files? Try Orbweb.ME Remote Desktop*. Unlike other cloud software that may only allow access to PC files, Orbweb.ME Remote Desktop also provides full access to your desktop, applications, and files.
Download the software and enter the ASRock Cloud promotion code "ASR2014"? (available only to ASRock motherboard customers), to get a three year subscription to Orbweb.ME Professional which includes a one month subscription to Orbweb.ME Ultimate! ASRock Cloud is the best solution to get mobile devices connected to your PC remotely.
*Remote Desktop comes with the Ultimate package which is only free for the first month.
For more information, please visit: http://www.asrock.com/feature/cloud/
QR code for accessing ASRock Cloud: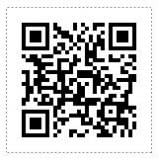 View the exciting video introduction:
Last updated: Jul 27, 2022 at 03:42 am CDT