SAN JOSE, Calif., Nov. 20, 2013 (GLOBE NEWSWIRE) -- At its annual Accelerating Innovation Summit (AIS), LSI Corporation (Nasdaq:LSI) today introduced its new family of 12Gb/s SAS MegaRAID(R) controller cards and expanders, built to power leading datacenters worldwide. As the proliferation of applications, data and mobile devices continues to place demands on datacenters, the new family of LSI storage solutions offers innovative technology for increased performance and improved enterprise RAID data protection.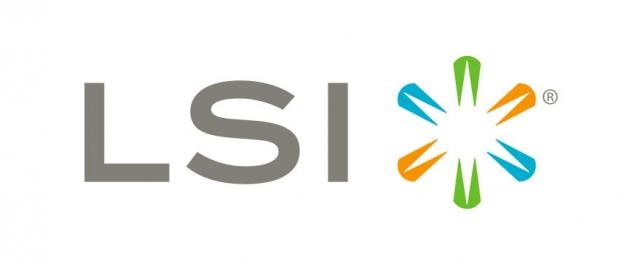 LSI's new storage solutions deliver the application-accelerating performance, enhanced data protection and reduced total cost of ownership (TCO) required for the most demanding datacenters. These benefits were validated by recent industry standard transactional processing benchmark study results that showed LSI 12Gb/s SAS MegaRAID controller cards delivered a 60 percent increase in database users without performance loss compared with 6Gb/s SAS solutions. In addition, LSI 12Gb/s SAS expanders showed throughput increases of 25 percent in conjunction with the popular Hadoop platform, a significant benefit for customers seeking to process big data.
"As datacenters worldwide face rapidly growing traffic and data consumption, the hardware infrastructure within these systems must provide new levels of performance, reliability and scalability," said Tom Swinford, senior vice president and general manager, Datacenter Solutions Group, LSI. "The new LSI 12Gb/s SAS storage solutions were designed with these needs in mind, and offer innovative new bandwidth optimization and diagnostic technologies ideal for larger, more scalable next-generation server and storage systems."
"Big data growth in systems like Hadoop, scale-out file and object platform systems are important elements for a market that IDC expects will reach about $24B by 2016, with a growth rate of nearly 32 percent CAGR," said Ashish Nadkarni, director of storage research, IDC. "Storage and internal DAS systems using technology like LSI 12Gb/s SAS solutions will play a critical role in processing and managing big data over the next several years."
The new 12Gb/s SAS MegaRAID 9300 controller card family includes six models, featuring four or eight ports, and the latest PCI Express 3.0 interface. The new controller cards feature a powerful new diagnostic technology that can put the drives into a shielded state, and determine if a drive has failed or can be restored, thereby saving valuable time and money. The 12Gb/s SAS MegaRAID 9300 controller cards also support the scaling of hard disk drive (HDD) topologies and maximize the application acceleration benefits of solid state drives (SSDs).
The LSI 12Gb/s SAS expander family spans from 48 to 24 ports with optimized solutions for servers and external storage systems and incorporates the latest enhancements in SAS along with innovative new LSI DataBolt(TM) bandwidth optimizer technology. Using DataBolt, the 12Gb/s SAS expander family combined with 12Gb/s SAS MegaRAID controller cards delivers optimized throughput and facilitates the transition to 12Gb/s SAS-enabled systems by allowing users to gain 12Gb/s host speeds with current-generation 6Gb/s drives.
LSI led the industry by shipping the industry's first-to-market 12Gb/s SAS HBA cards, RAID-On-Chip (ROC) ICs and I/O controller ICs this year.
Now LSI strengthens its position with the introduction of its 12Gb/s MegaRAID SAS controller cards and expanders, delivering a true end-to-end 12Gb/s solution.
Pricing and availability
LSI 12Gb/s MegaRAID SAS 9300 Controller Cards (MSRP):
MR SAS 9361-4i 4-Port Int., PCIe 3.0, 1GB $495 (SGL)/$530 (KIT)

MR SAS 9361-8i 8-Port Int., PCIe 3.0, 1GB $670 (SGL)/$735 (KIT)

MR SAS 9341-4i 4-Port Int., PCIe 3.0, Entry $235 (SGL)/$285 (KIT)

MR SAS 9341-8i 8-Port Int., PCIe 3.0, Entry $335 (SGL)/$375 (KIT)

MR SAS 9380-8e 8-Port Ext., PCIe 3.0, 1GB $899 (SGL)

MR SAS 9380-4i4e 4-Port Int./Ext., PCIe 3.0, 1GB $820 (SGL)
CacheVault(R) Accessory Kit for
LSICVM02 9361 Series $255 (KIT)
The 9361 and 9341 series 12Gb/s MegaRAID SAS controller cards listed above are available immediately and are supplied through the LSI worldwide network of distributors, integrators and VARs. The 9380 series 12Gb/s MegaRAID SAS controllers will ship during the first half of 2014. For more information about LSI 12Gb/s MegaRAID products, visit www.lsi.com.
Last updated: Apr 7, 2020 at 12:08 pm CDT