Mad Catz Interactive, Inc. ("Mad Catz") announced today the S.T.R.I.K.E.M Mobile Keyboard. Expected to ship in time for Holiday 2013, the S.T.R.I.K.E.M features a tablet sized footprint, ideal for mobile use and designed to interface with a wide variety of platforms and smart devices including the Company's forthcoming M.O.J.O. Micro-Console for Android.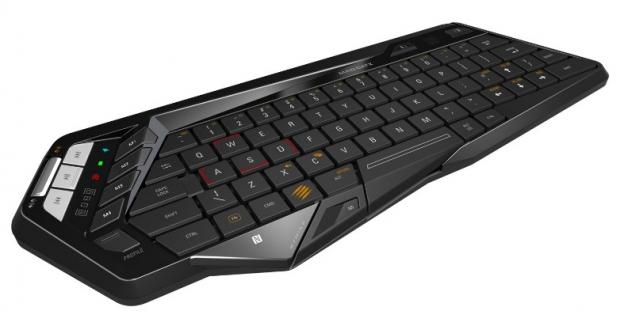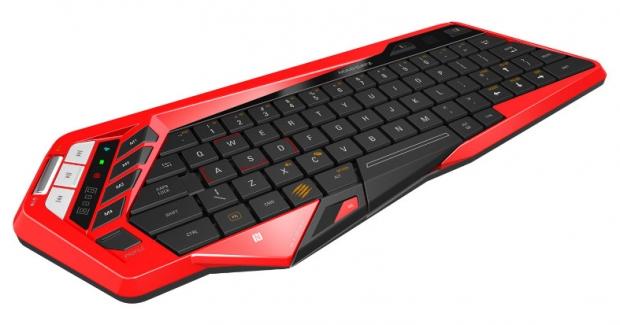 Part of the Company's range of GameSmart mobile products, the S.T.R.I.K.E.M features NFC technology allowing gamers to connect the keyboard simply by tapping it to a compatible device. For products without NFC compatibility, integrated Bluetooth allows for use with a wide variety of hardware including smartphones, tablets and laptops.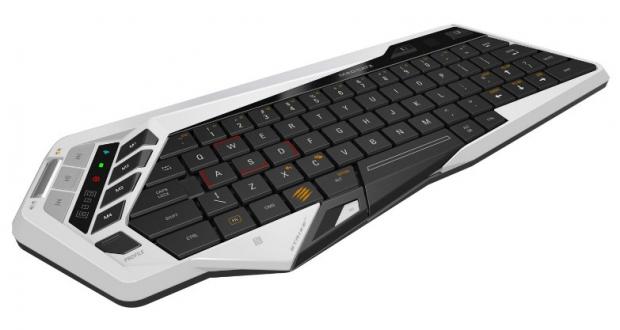 "The S.T.R.I.K.E. range has proven to resonate with passionate gamers, and we are excited to extend the brand into mobile gaming with a technically advanced product, which combines impressive features with striking aesthetics," said Darren Richardson, President and Chief Executive Officer of Mad Catz Interactive. "We believe the S.T.R.I.K.E.M fits perfectly with our long-term strategy of designing innovative products for passionate gamers across all gaming platforms."
The S.T.R.I.K.E.M features micro P.U.L.S.E. scissor keys for crisp actuation with a tactile click response and an Optical Finger Navigation (OFN) Mouse Sensor with dedicated mouse buttons. Powered by a rechargeable Lithium Polymer Battery, the S.T.R.I.K.E.M features illuminated backlighting for use in darkened environments, dedicated media buttons with volume scroll wheel and on board memory used for storing multiple macro commands.
The S.T.R.I.K.E.M will be available in gloss black, gloss white and gloss red.
Last updated: Apr 7, 2020 at 12:08 pm CDT