Thecus is announcing the release of its latest home and SOHO NAS, the N2310. Equipped with an Advanced Micro Circuits Corporation (AMCC) 800MHz SoC processor and 512 MB of DDR3 RAM, this latest 2-bay device is a great choice for those seeking solid storage solutions on a budget.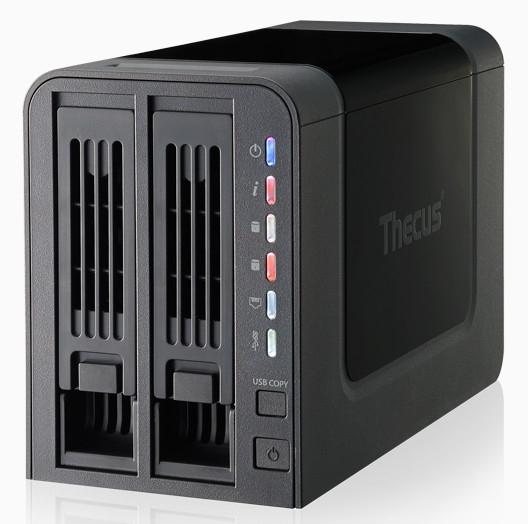 My little black number
Though not as powerful as the N2560 and N4560 released earlier this quarter, the N2310 still packs in a lot of the features of its pricier siblings:
RAID support (0, 1, and JBOD)

Web-based file access

Built-in FTP server

BitTorrent client

Plex Media support

Mobile control and media streaming via T-OnTheGo (for Android and iOS)

5 minute complete installation

Self-RAID creation

Energy Efficient: 5W
Well equipped for a connected life, the N2310 not only offers users access and control of their files over the Internet, but is also able to stream stored media to Android and iOS mobile devices. And if you're one for sharing and downloading files online, just drop the seed files into the N2310's BitTorrent client and watch as this little NAS does the rest.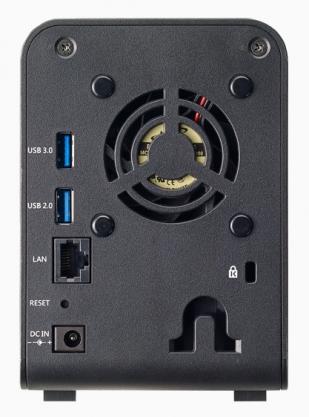 But what about the setup? That's where our Intelligent NAS utility comes in. Once you've connected your N2310 to your home network, simply download and run Intelligent NAS. It'll automatically find your NAS and allow you to easily set up your RAID or JBOD volume. Once up and running, Intelligent NAS will also allow you to effortlessly connect to the N2310's operating system, ThecusOS 6, where you can monitor, configure, and update your NAS and modules.
So besides the comprehensive features and great usability, what else makes the N2310 great for home and SOHO users? Well, when we mentioned that it was a budget friendly NAS, we weren't only referring to its cost price. The N2310's AMCC processor and advanced design allow for such a degree of energy efficiency that its day-to-day running costs are near negligible.
"Not only does the N2310 pack in a lot of the capabilities of larger and more expensive units, but it does so with style," noted Florence Shih, General Manager at Thecus, proudly. "This dashing little black box can store up to 8 TB of data with an unprecedented level of energy efficiency. In fact, we calculated it, and powering the N2310 for an entire year, say in the US, would only cost you $5.03."
Featuring the new Plex Media Server, Transmission BitTorrent client, T-OnTheGo mobile support, and impressive performance (over 100/80 MB/s read/write), the Thecus N2310 is the perfect choice for home and SOHO stockings this December.
Last updated: Apr 7, 2020 at 12:08 pm CDT