Razer, the world leader in high-performance gaming hardware, software and systems, today announced the latest iteration of the Razer Naga, the world's all-time, best-selling MMO gaming mouse. The Razer Naga's iconic 12-button thumb grid is now outfitted with mechanical switches for increased tactility, speed and actuation assurance. Each button on the thumb grid stands out more pronounced than previous generation models to allow for blind-finding, letting gamers more easily execute commands.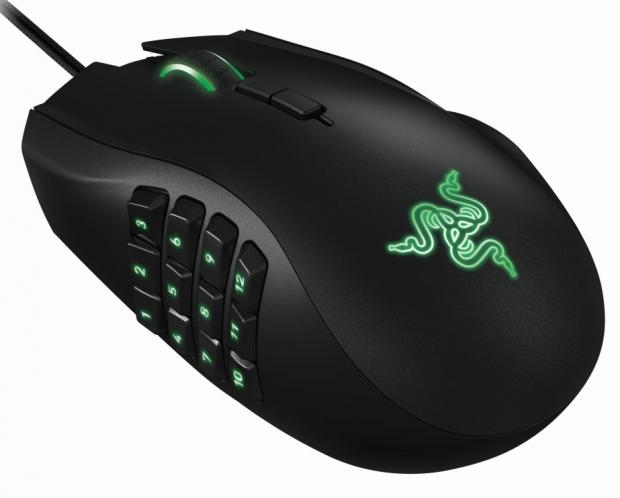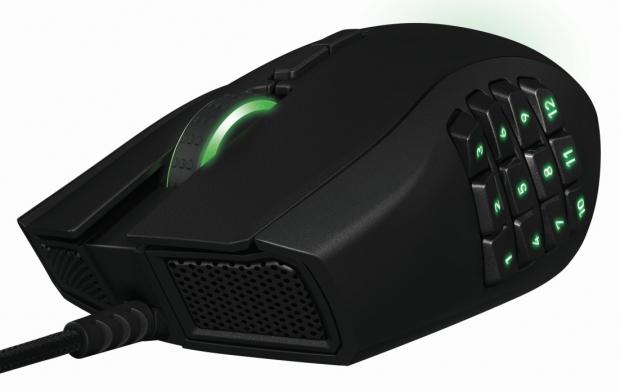 The Naga's ergonomic form factor has also been updated with a broader shape offering the best feel and comfort to a wider range of hand types. The fourth and fifth finger rest has a gentler down-slope to promote better grip and reduce fatigue over extended play. Razer's latest Naga also features a tilt-click scroll wheel that clicks in and out and also left and right, disposing more buttons for gamers.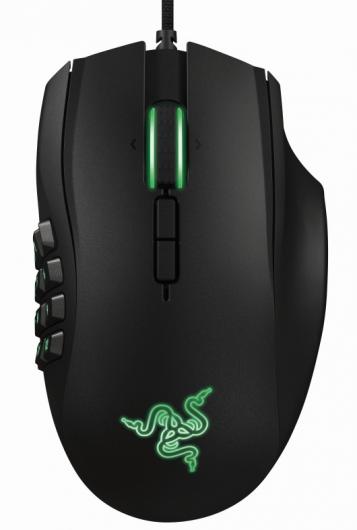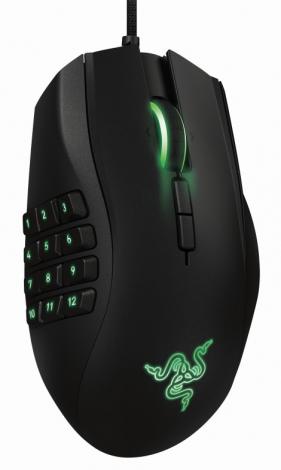 The original MMO gaming mouse, the Razer Naga was announced in 2009 and helped launch a new line of gaming mice that many have imitated but none have matched.
"When we launched the original Razer Naga gaming mouse several years ago, we had no idea that it would rise to become the best-selling MMO gaming mouse the world has ever seen, helping launch a slew of other MMO mice," said Min-Liang Tan, Razer co-founder, CEO and creative director. "In fact, we expect the copycats to be the first in line to order the new Razer Naga. This new iteration is no different - mechanical thumb grid buttons for better game control, improved ergonomics that were already widely accepted as the benchmark for this type of mouse within the editorial community and intuitive software that makes MMO gaming more efficient."
In-game MMO configurator software is also being introduced and is included with the Naga to allow gamers to set up their mouse's key binds, macros and other preferences, all from within any games they play. This is achieved via a non-intrusive overlay, so gamers conveniently never have to quit games to customize the mouse exactly as they need.
Also available at launch is the left-handed edition of the all-new Razer Naga. Razer decided to produce the left-handed edition of their best-selling MMO gaming mouse at an expected fiscal loss as a result of popular community demand.
"Why? Because we like to do fiscally irresponsible acts for the betterment of gamers worldwide," said Tan.
The Razer Naga is available now at Razerzone.com and at participating retailers worldwide. For more information on the Razer Naga MMO gaming mouse, please visit www.razerzone.com/razernaga.
About the new Razer Naga MMO gaming mouse
Get complete control over your MMO gaming with the all-new Razer Naga. Featuring a 12-button thumb grid, the Razer Naga is outfitted with mechanical switches to deliver faster, more tactile actuations. Its improved form factor promotes exceptional comfort and fits snugly with a wide range of hand shapes, sizes and grip-types, while the included in-game MMO configurator software allows gamers to conveniently set up the mouse without ever leaving the game.
Price: $79.99USD/EUR
Availability: Razerzone.com and worldwide - Available Now
Product features:
Total of 19 MMO optimized programmable buttons

12-button mechanical thumb grid

Tilt-click scroll wheel

8200 dpi 4G laser sensor

Razer Synapse 2.0 enabled

Green LED backlighting

1000 Hz Ultrapolling

Up to 200 inches per second / 50 g max acceleration

Zero-acoustic Ultraslick mouse feet

2.1 m / 7 ft. braided fibre cable

Product dimensions:

Length: 119 mm / 4.68 inches

Width: 75 mm / 2.95 inches

Height: 43 mm / 1.69 inches

Product weight: 135 g / 0.30 lbs
Last updated: Apr 7, 2020 at 12:08 pm CDT