Genius today launches the GX Gaming Series Maurus X, a stylish FPS/RTS gaming mouse, in North America. With its large, ergonomic design, customizable lighting, six buttons, and quick-change DPI function, the Maurus X will help gamers stay a step ahead of the competition in today's highly competitive gaming world. Larger and heavier than the original Maurus, the Maurus X is designed for maximum comfort, so gamers can play for hours without experiencing any wrist or hand soreness. And thanks to its 50g (1.8oz) metal weight, precision movements can be executed with ease.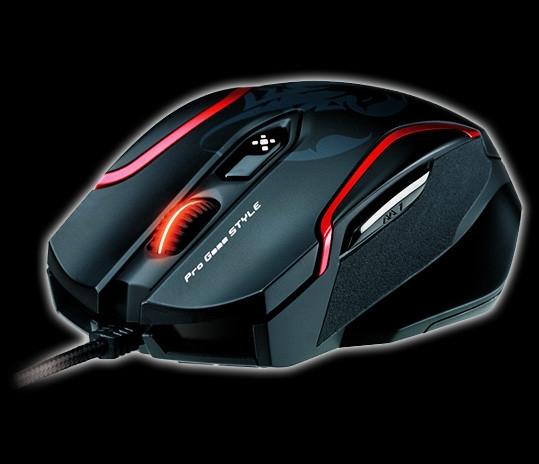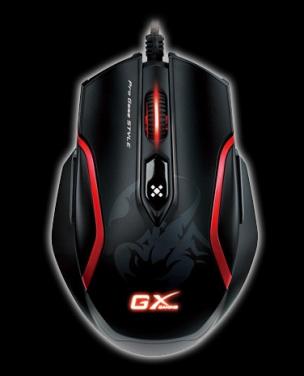 Performance Plus Style
The Maurus X not only performs like a high-end gaming mouse, it looks the part too. The rear logo and mouse wheel light up in a bold red, and the intensity and pulse rate can be modified. Meanwhile, the top of the mouse features a polished black and red surface, while the sides have textured, rubbery grips for total control.
Assign Up to 8 Macros
All six buttons, plus the scroll up/scroll down mouse wheel inputs, are fully customizable, so gamers are able to assign up to eight macros. The intuitive Maurus X GUI makes creating macros a breeze, and also lets users quickly switch between five profiles.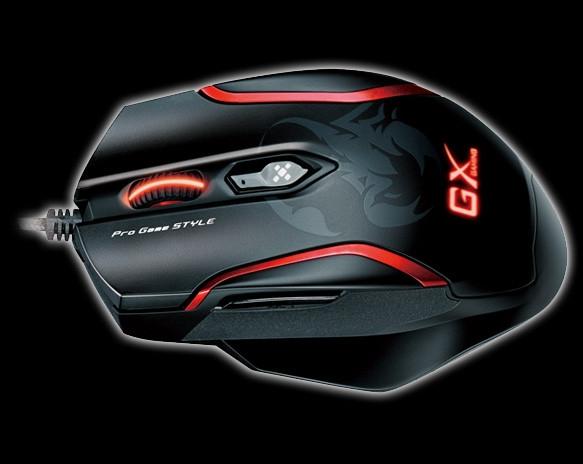 Adjust DPI on the Fly
Changing the DPI on a mouse has never been easier. With a press of a button, gamers can adjust the DPI from 800 up to 4000. Plus, with its overclocking SG-Core-i sensor and up to 1000hz adjustable polling rate, the Maurus X provides highly accurate targeting even at low DPI settings.
Price and Availability
The Maurus X is currently available in North America for the suggested retail price of $49.90.
Technical Specifications:
Image processing: 6400 fps

Acceleration: 20 G

Motion detection: 60 IPS

Lift height: 1-5 mm

Dimensions: 12 x 8 x 4 cm (4.7 x 3.2 x 1.6 in.) (L*W*H)

Weight: 178 g (6.3oz)
Last updated: Apr 7, 2020 at 12:08 pm CDT