As black and white have become the new trend colours in PC market, many end users are looking for suitable components to complete their colour-coordinated system configurations. In response to the increasing demand, Enermax now launches two special editions of the very popular ETS-T40 CPU cooler series. The black or white finish of the heat sinks is based on an innovative, thermo-conductive coating which does not affect the cooling performance. Along with the in-house developments for an optimized air stream conduction (Stack Effect Flow, Vortex Generator Flow and Vacuum Effect Flow), the thermal resistance of the new coolers could be reduced to sensationally low 0.085C/W. That way, the ETS-T40 "Black Twister" (ETS-T40-BK) and ETS-T40 "White Cluster" (ETS-T40-W) with their relatively compact heat sink are able to keep pace with many high-end coolers.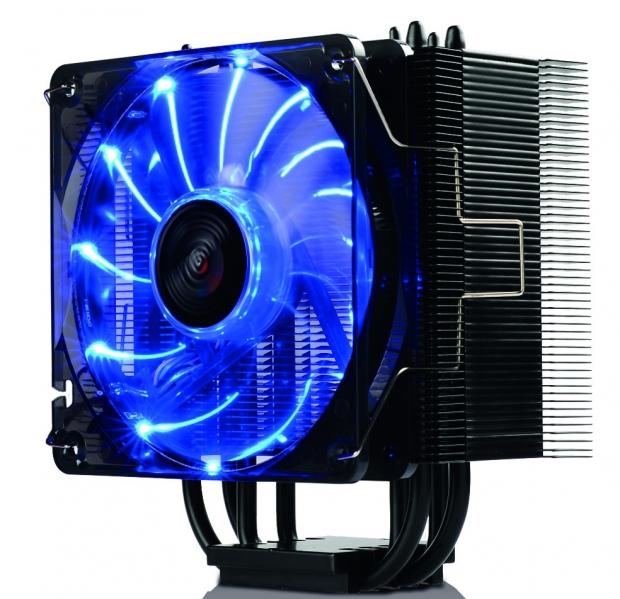 Silent and Powerful Fans
Due to their smooth and silent operation, the durable Twister bearing fans from Enermax (100,000 hours MTBF) belong to the most-wanted models at the market. The manufacturer sells a large number of fans with different types of speed control, in various sizes and colours. The new ETS-T40-BK and ETS-T40-W are equipped with one 12cm Twister fan which offers a wide RPM range (800 - 1,800/2,200* RPM) and can be easily adjusted according to the requirements of the particular CPU platform. The speed is controlled automatically via pulse-width modulation (PWM). The Cluster Advance fan of the ETS-T40-W further comes with the new APS function ("Adjustable Peak Speed"), which enables the change of the RPM range in three steps (Silent Mode: 800-1,500 RPM / Performance Mode: 800-1,800 RPM / Overclock Mode: 800-2,200 RPM). White (ETS-T40-W) or blue LEDs (ETS-T40-BK) complete the stylish design of the coolers and create a pulsing, eye-catching light inside the case.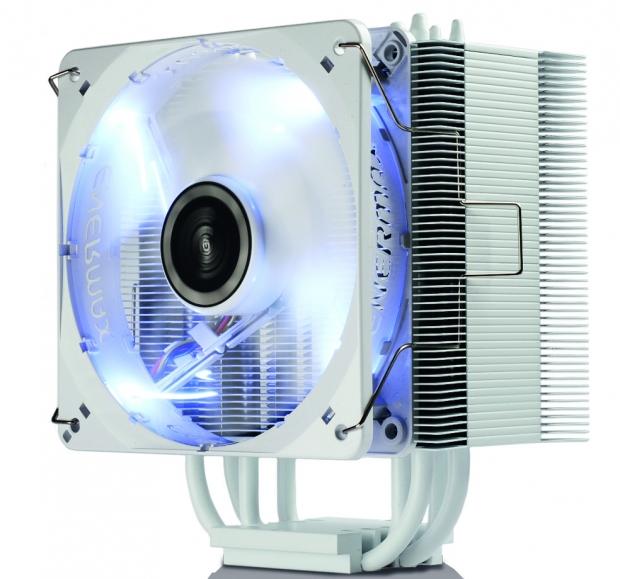 Full Support for the Upcoming Intel Haswell CPUs
The "Black Twister" and "White Cluster" support the latest AMD and Intel sockets including the LGA2011 and LGA1150 platforms for the most current Sandy/Ivy Bridge and Haswell CPU generations. Due to a well-thought mounting system, the installation of the coolers is easy and comfortable. Enermax delivers the new models with additional brackets for a second fan as well as with a small tube of performance-capable thermal grease from Dow Corning.
Availability and Prices
The new ETS-T40 models Black Twister and White Cluster will be now available for sale at a MSRP of 49.90 Euro incl. VAT.
Last updated: Apr 7, 2020 at 12:08 pm CDT