Apotop, a provider of memory, storage, and personal cloud devices, is pleased to announce the AP-U6 USB 3.0 external storage drive is now available in North America. Thanks to its ultra-compact size and slim profile, the AP-U6 is a cost-efficient way to expand the storage capacities of MacBook Air notebooks.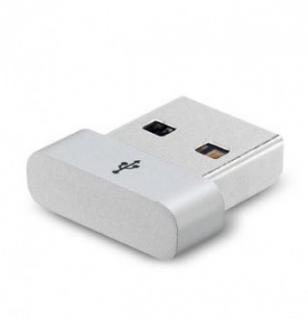 Due to MacBook Air notebooks having limited storage capacities, Apotop designed the AP-U6 to act as an integrated external storage device that goes unnoticed. The AP-U6's aluminum body and silver color compliment MacBook Air notebooks perfectly, and its shape resembles the MacBook power connector, allowing the AP-U6 to blend in seamlessly. And since it's just 17.6mm long and weighs only 2g, the AP-U6 won't snag and never needs to be removed.
Available in 32GB and 64GB models, the AP-U6 provides a significant boost to the storage capacities of MacBook Air notebooks. Plus, with its USB 3.0 speeds data can be quickly transferred between the AP-U6 and the internal drive.
Price and Availability
The Apotop AP-U6 will be available on Newegg and Amazon for the suggested retail price of $49.99. For more information, visit the product page.
Last updated: Apr 7, 2020 at 12:08 pm CDT