ZOTAC International, a global innovator and manufacturer of graphics cards, mainboards, mini-PCs and accessories, today reveals the new GeForce GTX 760 series graphics cards - the gamers' choice for next gen gaming. The new ZOTAC GeForce GTX 760 and GTX 760 AMP! Edition enable gamers to enjoy the best image quality without sacrificing performance.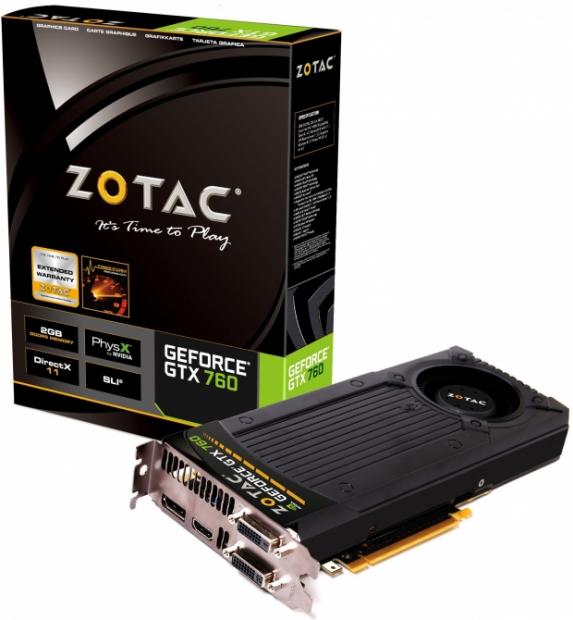 "PC games have always pushed the boundaries of visual realism and with the ZOTAC GeForce GTX 760 series, we can deliver more of the eye candy and smooth frame rates gamers crave while maintaining high quality game settings," says Carsten Berger, senior director, ZOTAC International.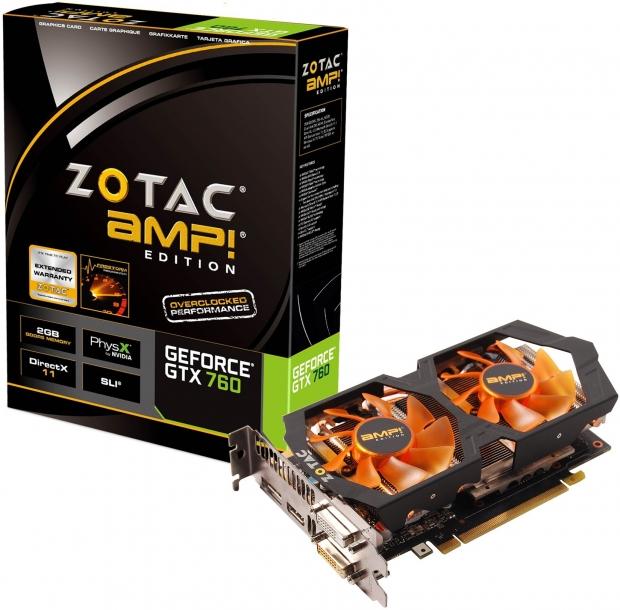 The standard ZOTAC GeForce GTX 760 graphics card ships with a modest GPU overclock for heightened performance while the ZOTAC GeForce GTX 760 AMP! Edition elevates the engine and memory clock to new extremes for best-in-class gaming performance.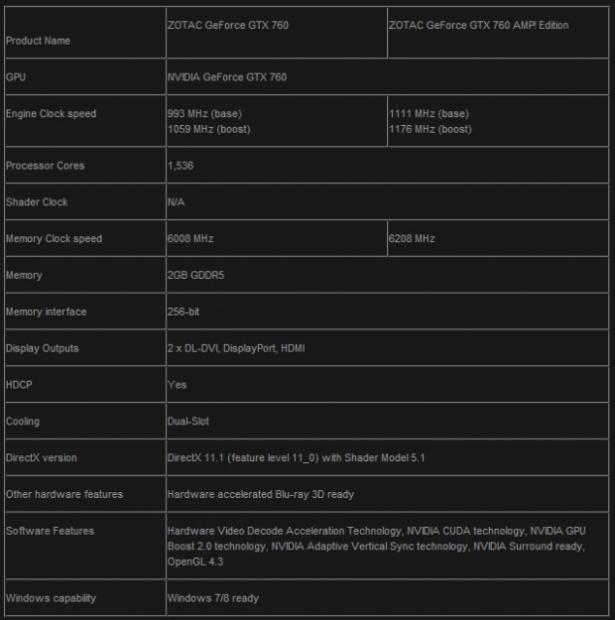 The ZOTAC GeForce GTX 760 series is ready for the next advancement in PC gaming with NVIDIA ShadowPlay that debuts later this summer. NVIDIA ShadowPlay technology harnesses the hardware-accelerated video transcoding technology in the ZOTAC GeForce GTX 760 to record the last 20-minutes of gameplay to share or show off epic game matches to friends without affecting gaming performance.
It's time to play with the ZOTAC GeForce GTX 760 series.
Last updated: Apr 7, 2020 at 12:08 pm CDT