April 24th 2013 - SAPPHIRE Technology has just announced that it will start shipping the HD 7990 - the fastest graphics card available based on the highly acclaimed graphics GCN (Graphics Core Next) architecture from AMD.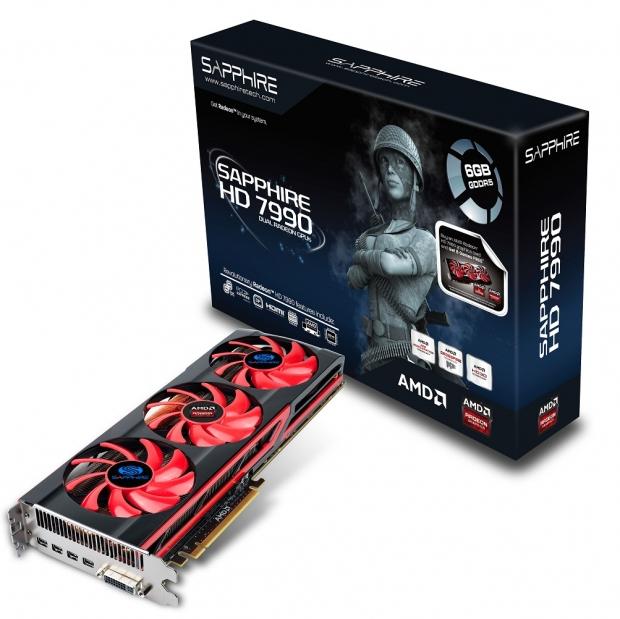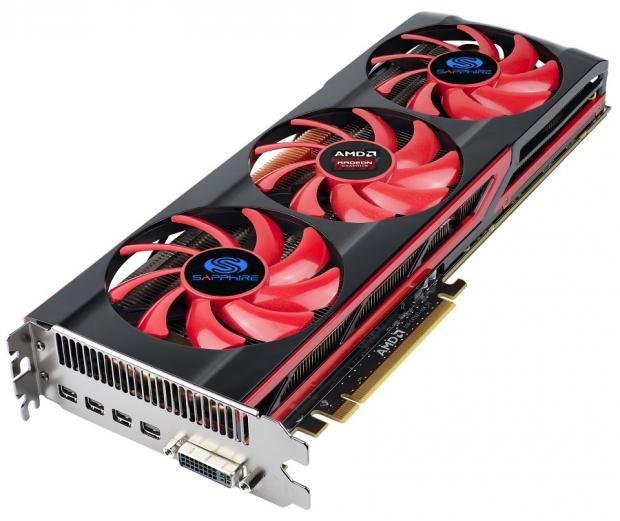 The SAPPHIRE HD 7990 has a dual GPU architecture with a total of 4096 Stream processors and core clock speeds of 1GHz (with Boost enabled), delivering up to 8.2 TeraFlops of compute power. It is equipped with 6GB of the latest DDR5 memory, and its output configuration of Dual-Link DVI plus four DisplayPorts supports up to 5 simultaneous displays in AMD Eyefinity. A large heatpipe assembly cooled by three axial fans ensures that the card runs quietly even under load.
AMD's GCN architecture and driver suite is optimised to display the greatest image quality in gaming and this latest card delivers the highest performance yet - and the fastest frame rates in even the most demanding games. It also provides enhanced performance in a wide range of applications using the stream processing capabilities and specific hardware features of this graphics architecture. Typical examples include Video encoding and decoding, compression and multiplexing for media distribution, and video conferencing as well as accelerating specific supported applications.
The HD 7990 comes with the greatest game bundle ever*. As part of AMD's Never Settle Reloaded campaign, the bundle includes access codes to eight of the latest and most exciting games, including BioShock Infinite, Crysis3, FarCry3, and TombRaider.
The SAPPHIRE HD 7990 starts shipping from April 24th 2013.
Last updated: Apr 7, 2020 at 12:08 pm CDT