Dell today launched the Latitude 3330, designed to help schools and educators teach tomorrow's leaders while providing excellent value school districts. The new laptop offers the robust computing features required to maximize learning productivity, compatibility with Dell's existing solutions and services for education and support for personalized learning opportunities in the classroom.
A snap to deploy, the Latitude 3330 easily integrates into a school's existing IT infrastructure, speeding up time to classroom and saving time and money. It's sleek, lightweight, and sturdy design stands up to the demands of even the youngest of students, fits easily on classroom desks and in backpacks and moves easily from classroom to classroom or home and back. The new laptop offers no compromise performance with full laptop productivity and all day battery life with a 6-cell battery.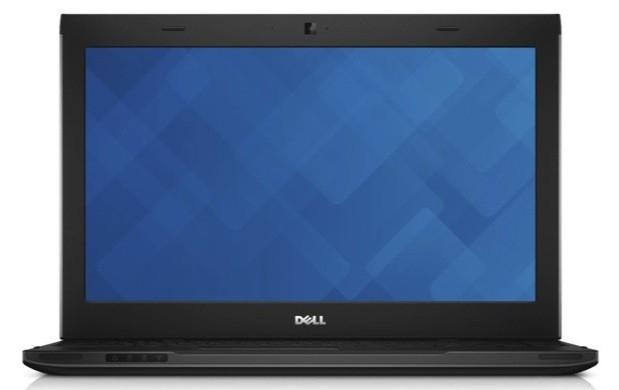 Affordability, productivity and interactive learning
Dell developed the Latitude 3330 to increase student access to technology and work in as many IT environments as possible. The new laptop fully supports Microsoft Windows 8, Windows 7, and Linux Ubuntu, giving students the ability to produce, consume and share information, as well as leverage common learning applications and software to personalize their learning experience during the school day and at home.
Built on the trusted reputation of Dell's Latitude line, the new laptop has a 13.3-inch anti-glare screen that minimizes the scrolling required of smaller screens, an HD 720 webcam, and WiDi support for virtual classroom collaboration. The Latitude 3330 is available with a broad choice of storage technology ranging from proven standard hard drives to high-performance SSD for maximum durability and quick system response time. Equipped with VGA, HDMI, USB3.0 and optional USB docking, the new laptop can connect easily to the majority of desk environments and room infrastructures for smooth presentation, teaching and maximized learning time.
The newest Dell Mobile Computing Cart solution, also announced today, is available in managed and unmanaged options and enables secure storage, charging and transport for easy mobility. It is designed to accommodate a variety of form factors and screen sizes, including Dell tablets, Ultrabooks, laptops and up to 30 Latitude 3330s. The managed cart option allows for remote management and IT updates, ideal for managing a fleet of systems between multiple campus locations.
Superb security and manageability
Dell offers tailored solutions options for cost effective security, management, and end-user productivity. Dell Data Protection | Encryption, available on the Latitude 3330 in the coming months, enables secure employee or student collaboration with a single, easy to-manage solution for data encryption across devices, removable media and in public cloud storage. With DDP|E, a school district's data encryption needs can be remotely managed using a single console and compliance is simplified with a one-touch present policy, ideal for safeguarding confidential student and employee data.
Additionally, the Latitude 3330 comes with a complete set of automation tools to help IT administrators tackle the time consuming tasks of deployment, monitoring and updating systems with superior efficiency. Dell's deep integration with industry-leading consoles, such as Dell KACE and Microsoft System, enables better deployment, quicker configuration and easier management of updates.
Availability and Pricing
The Latitude 3330 is available in late April 2013 and starts at $419. The Dell Mobile Computing cart is also available in late April and starts at $1899.99 for the unmanaged configuration and $2799.99 for the managed configuration.
Last updated: Apr 7, 2020 at 12:08 pm CDT