Genius is pleased to announce the enhanced Ring Mouse 2. With the same full mouse functionality as the previous Ring Mouse, Ring Mouse 2 allows business travelers, education users, and i-users to click, drag and 4-way scroll on their PC or Mac from their fingertips.
The five button Ring Mouse 2 re-imagines the computer mouse and provides a new way to surf the web with a unique, flexible rubber design that fits securely on your finger or in your pocket, so it is ready to go wherever you are. Teachers and other education professionals can now easily navigate webpages or documents when lecturing or giving presentations, while business professionals now have an easy-to-use and portable alternative to laptop trackpads in space confined when traveling. With using worry-free 2.4GHz technology, the Ring Mouse 2 ensures a solid connection every time from a distance of up to 30 feet.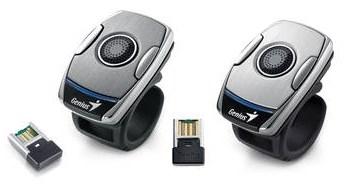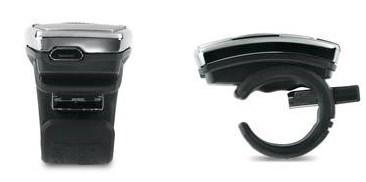 The Genius Ring Mouse 2 has a rubber ring design giving more comfort and a better finger grip. The ring also serves as a storage unit for the USB pico receiver when moving from place to place. The outer appearance has also been updated giving it a more modern sleek design. For users that want to match color with style the Ring Mouse 2 is available in two colors: silver and titanium.
This tiny in-air cursor controller has a rechargeable design and uses an ultra-slim Li-ion battery that not only saves money on frequent battery changes but also helps the Ring Mouse 2 keep a slim profile. The smart battery indicator flashes blue when a recharge is needed.
The Ring Mouse 2 is now available in the US and Canada for the suggested retail price of US$49.99.
Package Contents
Ring Mouse 2

USB receiver

Rechargeable cable (micro USB)

CD driver

Pouch

Multi-language quick guide
For more information, visit the product page.
Last updated: Apr 7, 2020 at 12:08 pm CDT